We love to walk around our neighborhood and see all the trees with their leaves changing colors. We're also having fun collecting the leaves that have fallen on the ground. I thought it would be fun to paint and stamp the shape of our leaves onto cards for fall.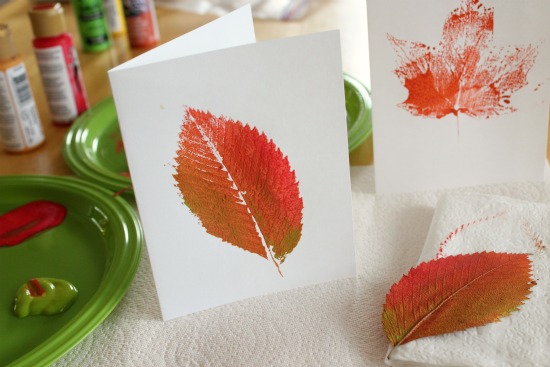 Leaf Printing to Make Cards for Fall
Have fun with fall and this leaf printing craft with kids!
Supplies: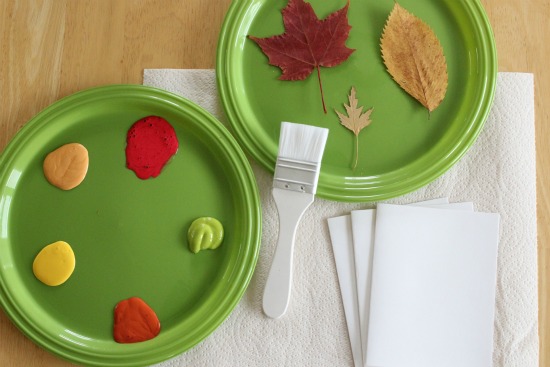 Instructions:
1. Pour paint onto a plate.
2. On a second plate, lay out your leaves to be painted. The leaves can be fresh or dried and flattened just a bit.
3. With your paint brush, paint onto your leaf.
4. Carefully pick up your painted leaf and lay it paint down onto one of your cards. Lay a napkin over the back of the leaf and press down onto the card, helping to get it stamped.
5. Peel away your leaf and set it aside. You should now have a pretty leaf shape.
6. We also mixed our paint colors with our paint brush and painted them onto another leaf. I love how these colors turned out.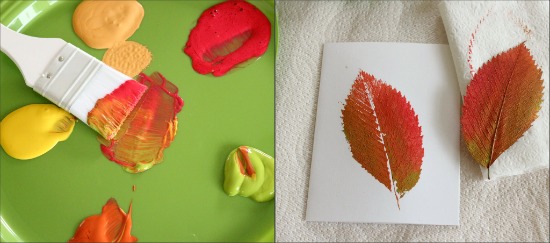 Let these dry and you're ready to write a note to someone you love. I know a few grandparents who'd love to receive a handmade card. Or this would be perfect for a classroom teacher to tell them you're excited for fall time!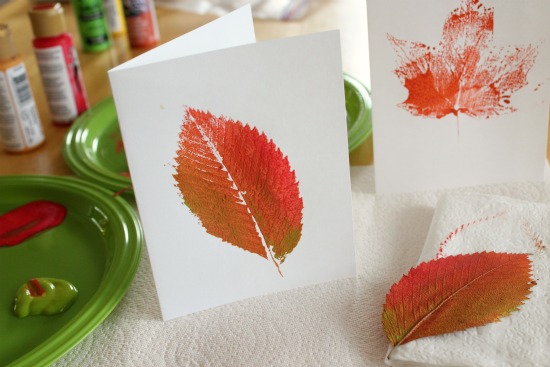 These are a great way to make something fun for fall. Kids love to get out into nature to gather leaves and sticks and all kinds of nature items. Bring them back into the house to use for crafting. With paint and some paper, you'll have yourself a super fun fall craft for kids!
Pin this post for later: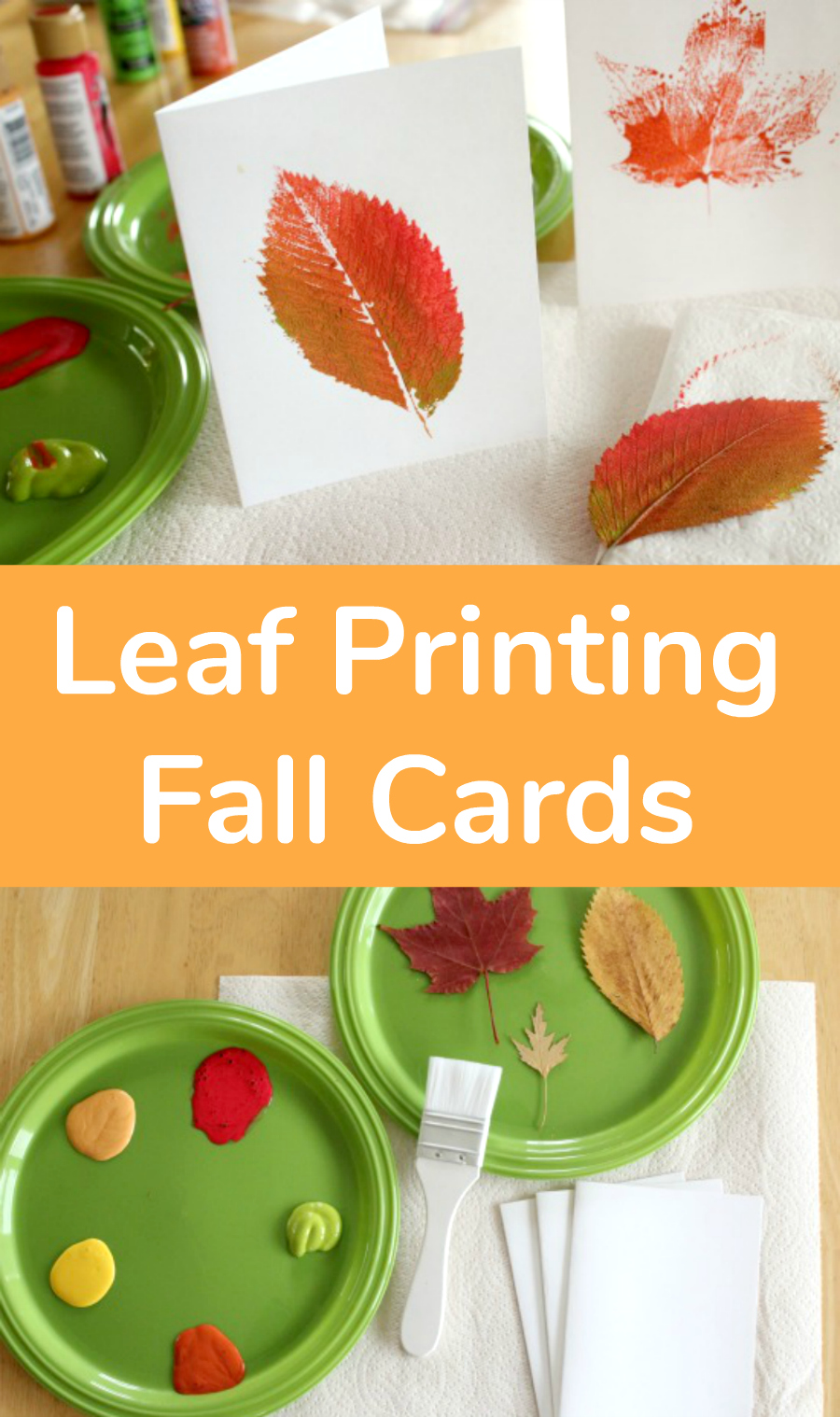 *originally posted at babycenter.com