This super simple recipe for 3 ingredient play dough will keep your kiddos happy and engaged for hours! Not only is it easy to make, it will provide loads of fun and creativity to your home.
Playdough is one of my favorite homemade crafts to make with my kids. Especially since it's so easy to whip up and brings instant fun for hours. There are a few recipes I've shared here before, but this recipe for 3 ingredient play dough using baking soda and cornstarch is the best! Read on for more details.
Here's the quick and easy recipe for homemade playdough, you'll have it ready in 5 minutes! Watch our video to see just how easy it is. Follow the recipe and instructions below to make it today!
3 Ingredient Play Dough to Make in Minutes:
Ingredients:
1/2 cup cornstarch
1 cup baking soda
3/4 cup water
optional: 2-3 drops of essential oils are fun to add in
optional: 4-5 drops of food coloring
Method:
1. In a saucepan with NO heat, add the cornstarch, baking soda, water and stir.
2. Place your saucepan on the stove top and turn your heat to medium.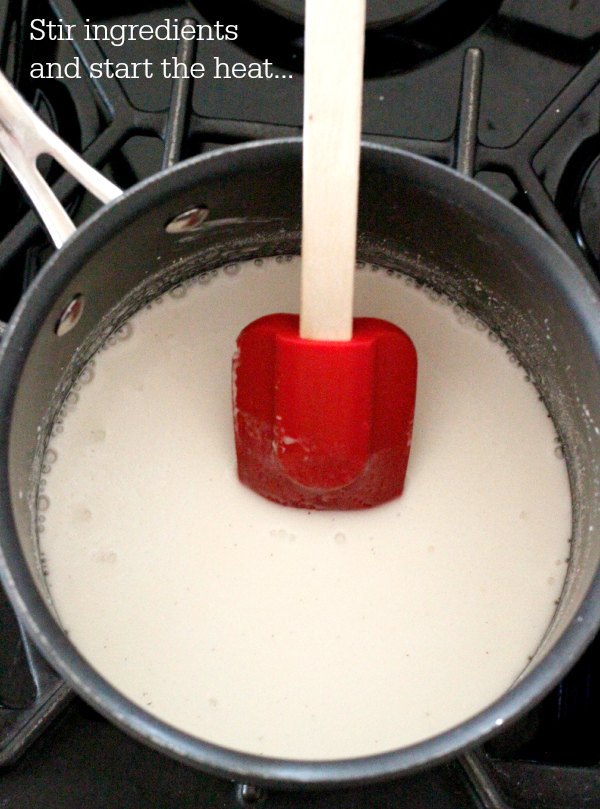 3. Continue stirring the mix constantly. It will start to bubble slightly and that's when it happens really fast. It will begin to turn solid. Once a ball starts to form (4-5 minutes) take your pan off the heat.
4. Place your dough onto a piece of parchment paper or a silicone mat. Let it cool, it will be very hot. To speed the cooling process, flip it over and knead it a bit as it's cooling down. Be careful, it's HOT.
5. Once your dough is cool you have the option of adding in a food coloring or a scent. Option: add 2-3 drops of essential oil, we used lemon, and knead it into the dough. Option: add drops of food coloring to your desired colored, even 1 drop will give it some color.
That's it, super easy! Now it's time to play. Get out the cookie cutters, lollipop sticks, and plastic utensils and have some fun creating! Your kids are gonna love this.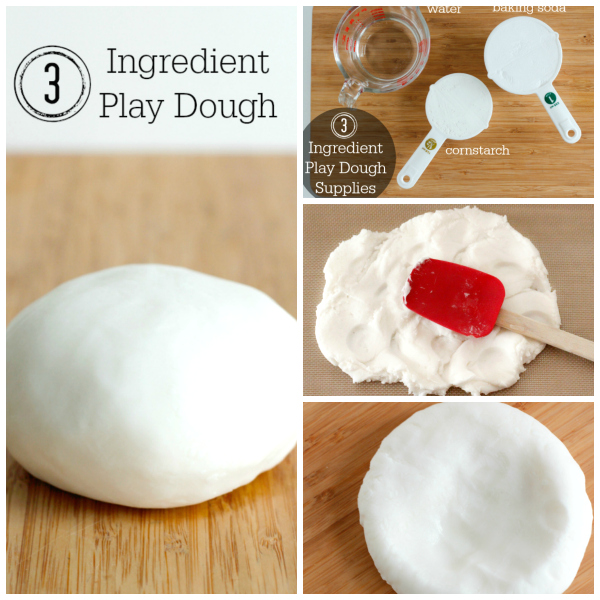 You can add colors, smells, and textures to your play dough to enhance your play dough play.
Pin this recipe for later:
7 ways to have fun with your homemade play dough: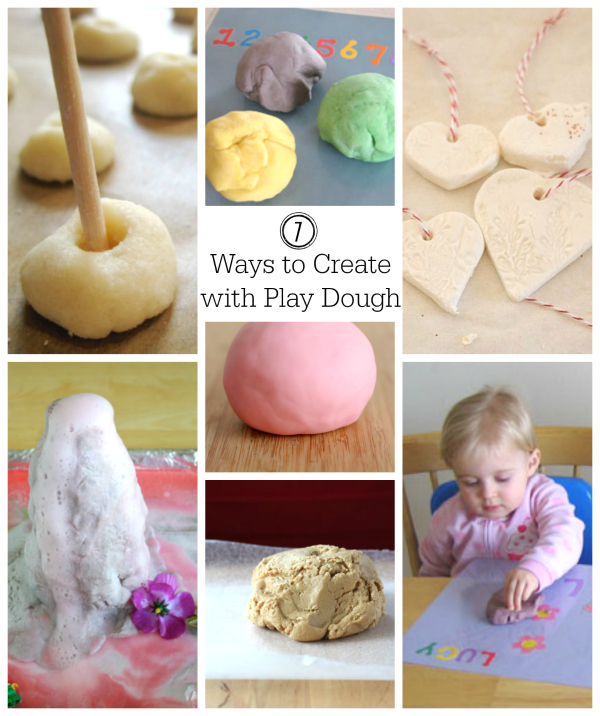 *This post contains affiliate links. Thanks for clicking and supporting Make and Takes.
**Originally posted 6/23/16