Does anybody else find embroidery to be relaxing? It's like knitting for me, I can sit in front of a Netflix series and create something lovely at the same time – multi-tasking at its best. You are going to love this Maker Mama Llama Embroidery pattern.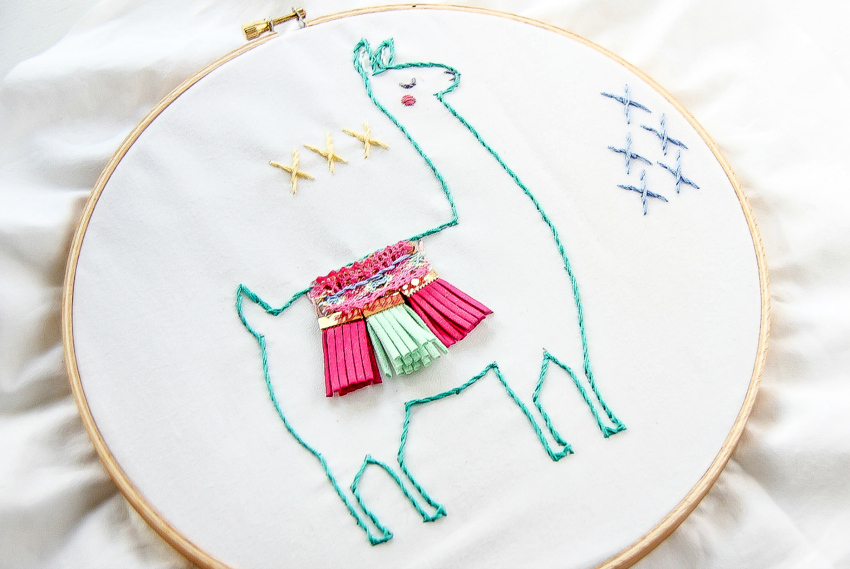 Maker Mama Llama Embroidery Pattern
This pattern would be perfect for making llama cushions too. Stitch this pattern onto fabric to make a pillow cover for a couch pillow and it's perfect for a fun summer decor!
Supplies:
Instructions:
Download the free llama embroidery pattern, and then print on iron-on transfer paper. Make sure to reverse (or flip) the image before printing.
NOTE: you can also trace this pattern onto your fabric with a pencil by taping your printed paper pattern onto a window and placing your fabric overtop to see the pattern come through, and tracing with a pencil.
Follow the directions on the iron-on transfer paper for ironing the embroidery pattern onto your fabric.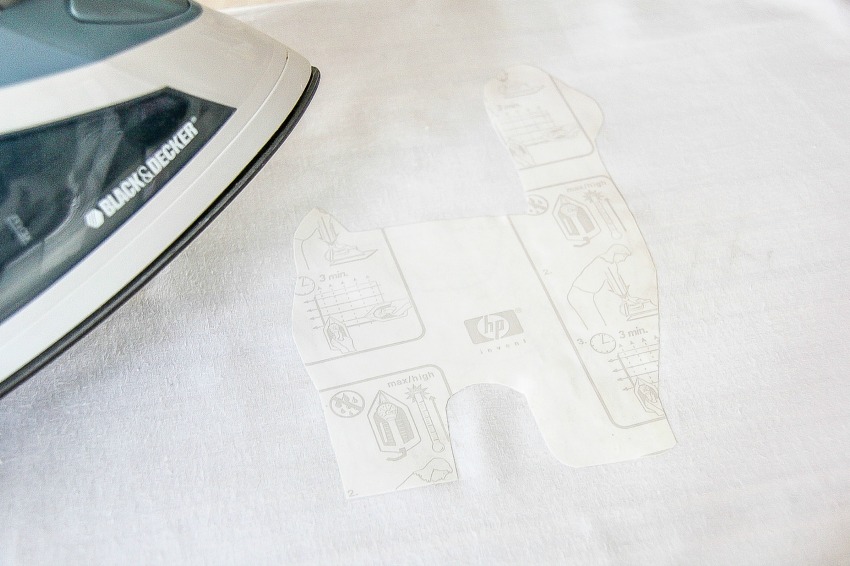 Place your fabric into the embroidery hoop.
Use an outline stitch to create your colorful llama.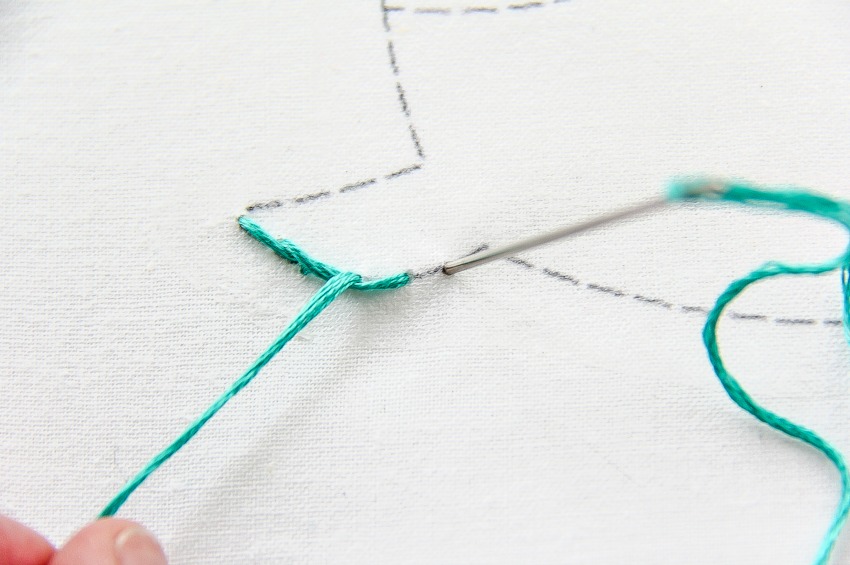 I added a few fun crosses to mine to fill a little of the white space too. Now, you can leave your llama embroidery just like this or add a fun and colorful blanket. I found these leather fringe trinkets, ribbon, and burlap at my local craft store.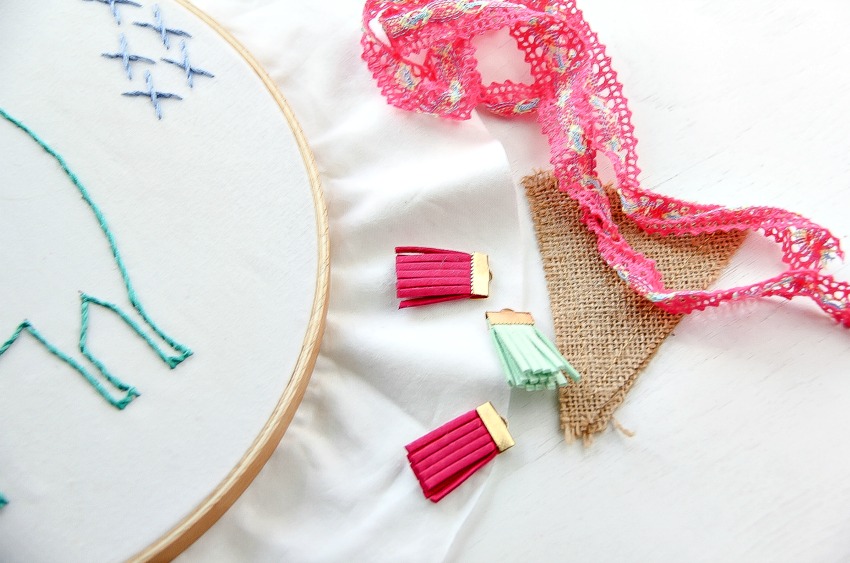 The last step is to back your embroidery hoop to hide the stitching.
Remove your fabric from the hoop and cut a piece of felt or fleece to the size of the inner hoop. Pop your embroidery back into the hoop and pull tight. Trim the fabric to a couple of inches from the outside of the hoop and then gather in the back with stitches.
Place your fleece (or felt) over the top and stitch into place.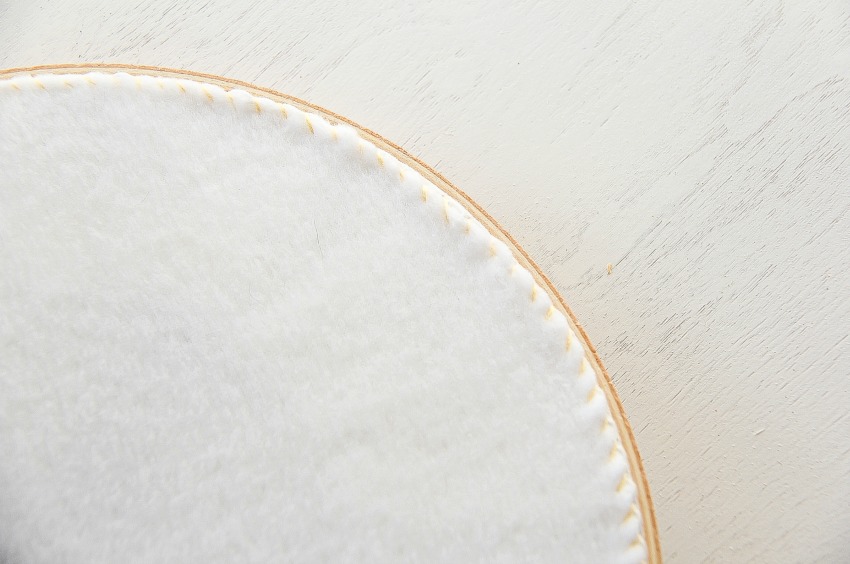 And there you have it, a pretty llama embroidery hoop.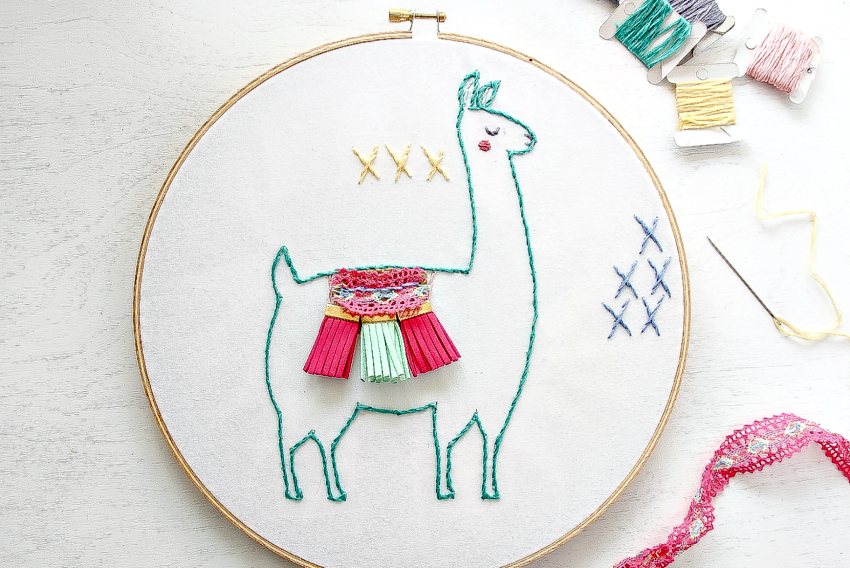 Please pin this post for later.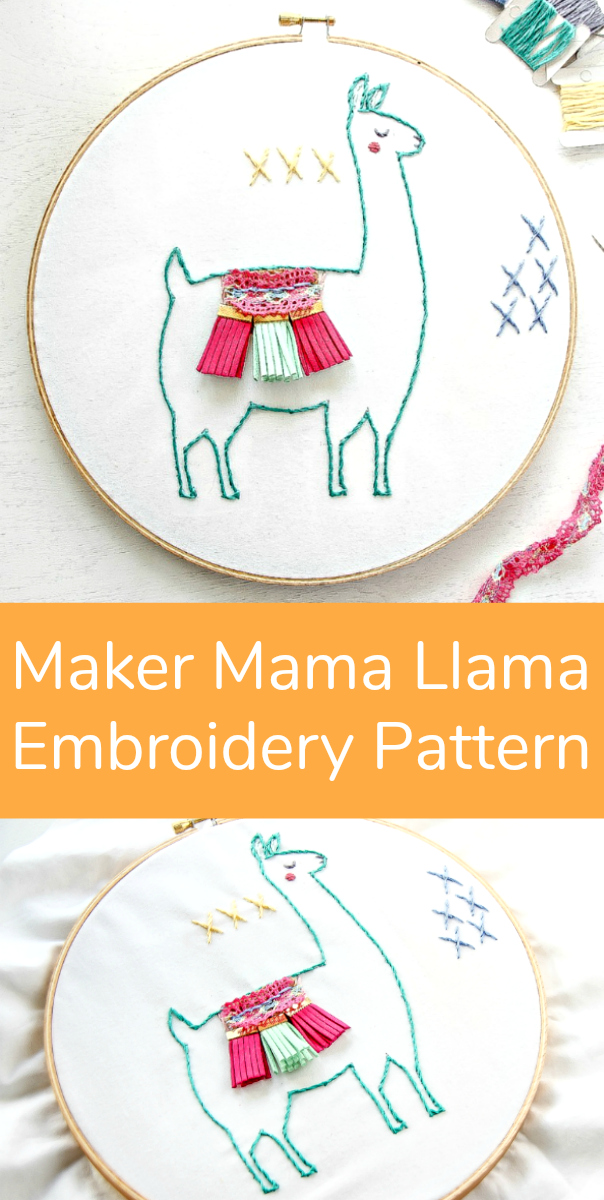 This post contains affiliate links. Thanks for supporting Make and Takes!