I don't know about you, but I can't leave the house without a pair of sunglasses. And not just any, they have to be super stylish glam up sunglasses. I have a problem with buying too many sunglasses. I can't help it- there are so many cute ones out there. I am loving the trend of crazy and different styles of sunnies. Go DIY this summer with your sunnies and try one of these 9 NOW ideas to glam up your sunglasses. The beaded ones might be my favorite of the bunch- scroll through to check out all of these cute (and easy!!) DIY ideas.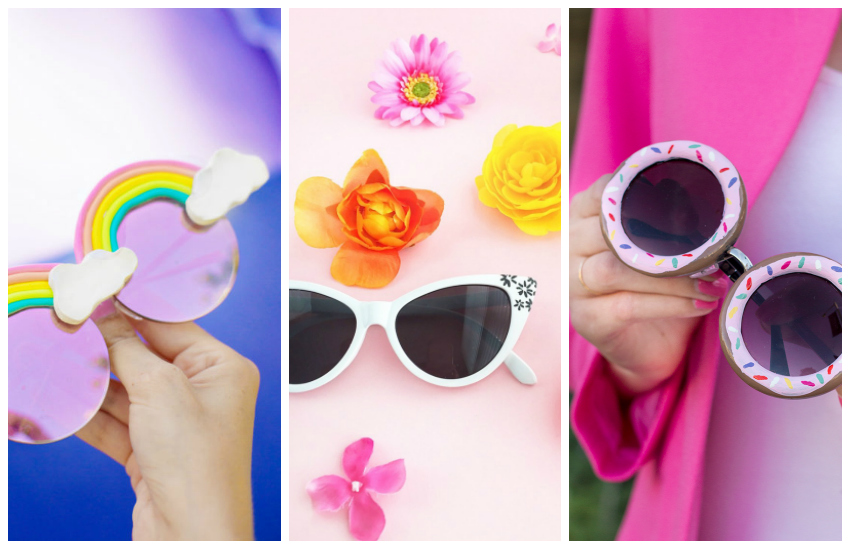 Glam Up Sunglasses for Summer
1. DIY Daisy Sunglasses: Okay, how cute are these? I might be living in these daisy sunglasses all summer. I can't believe these are DIY! (via Brit + Co)
2. DIY Marbled Sunglasses: Marble anything is so in right now. Why not try these DIY marbled sunglasses? Super cute and perfect for wearing any time of the year. (via Persia Lou)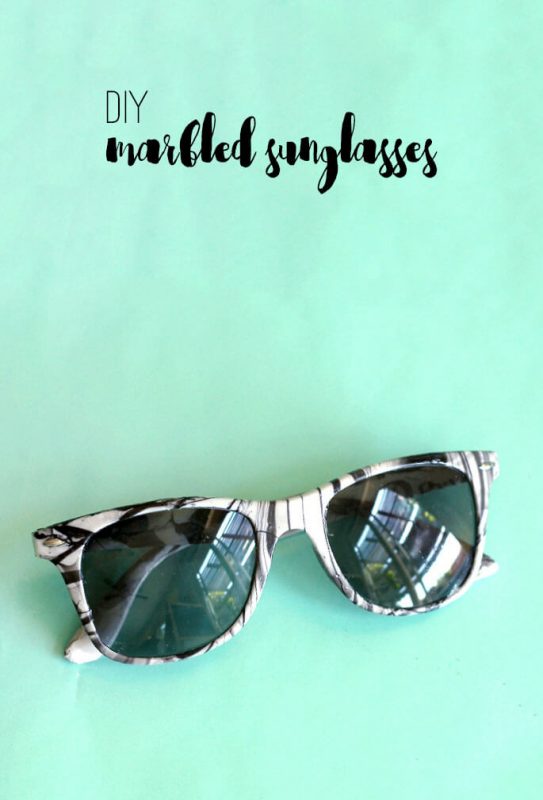 3. Make Your Own Glitter Sunglasses: I hope glitter never goes out of style. You just can never go wrong with glitter- these glitter sunglasses are no exception! Super easy to make and so fun. (via A Beautiful Mess)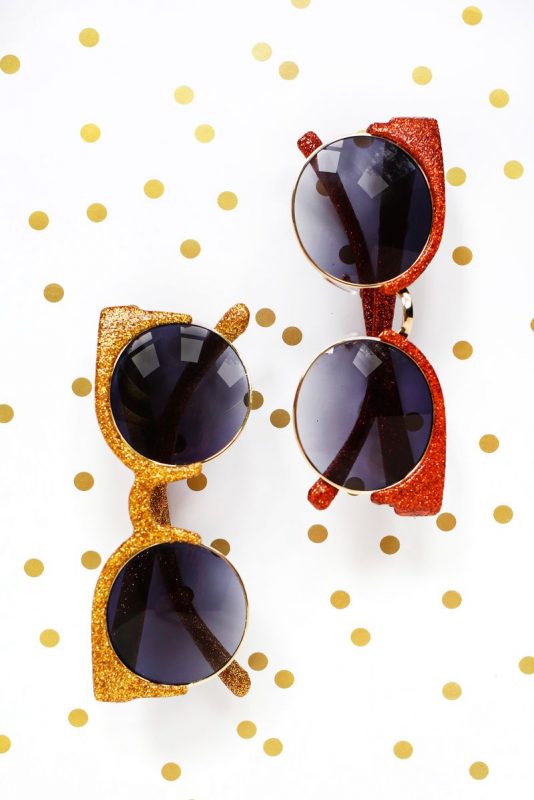 4. DIY Pearl Sunglasses: These Chanel inspired sunnies are totally chic and perfect for a day by the pool. You only need a few supplies to make these adorable sunglasses. (via Trinkets in Bloom)
5. DIY Donut Sunglasses: These are almost good enough to eat! If you're a donut fan like I am, then you totally need to make these donut sunglasses. These sunnies also make such a cute gift idea! (via Studio DIY)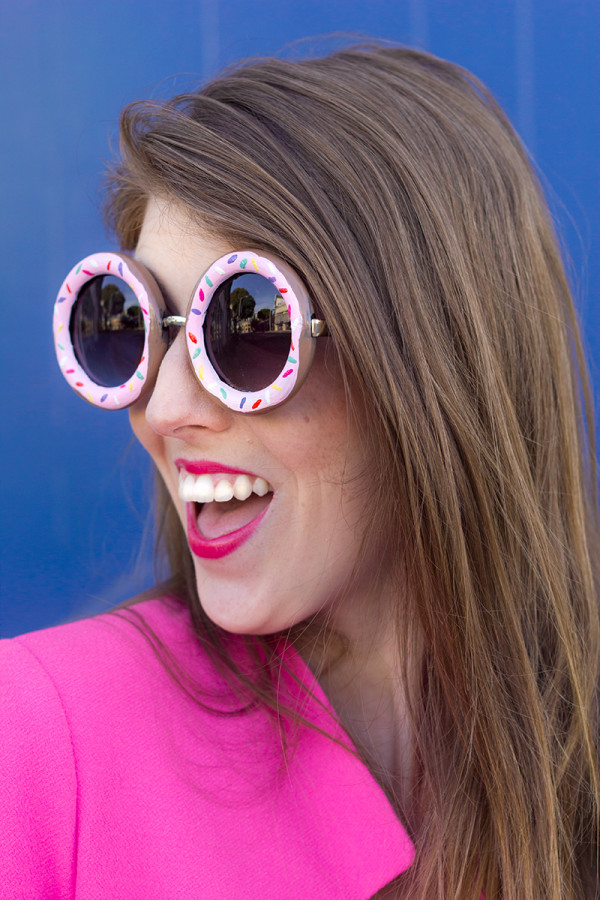 More glam up sunglasses:
6. DIY Beaded Sunglasses: This seems like the perfect craft to do while binge watching a show on Netflix. I love the look of these beaded sunglasses. (via Free People Blog)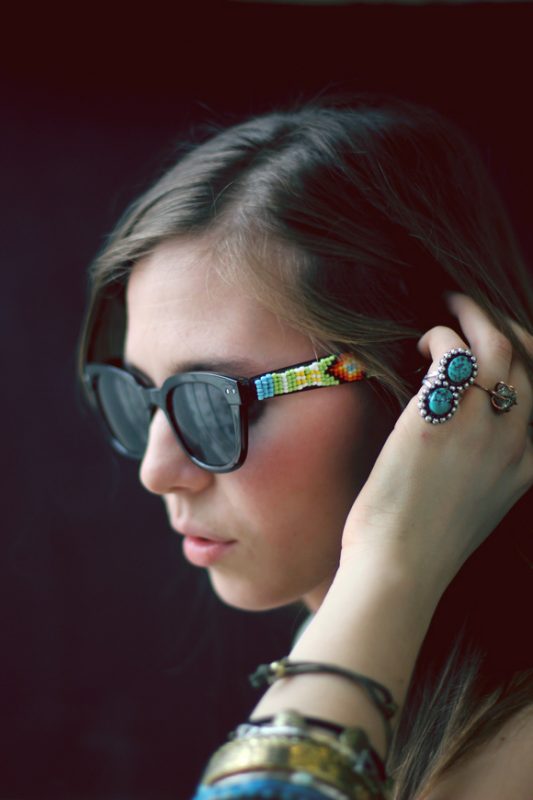 7. DIY Embroidered Sunglasses: This might be my favorite DIY of them all. How gorgeous are these embroidered sunglasses? I didn't even know this was possible. Can't wait to try this one out. (via Honestly WTF)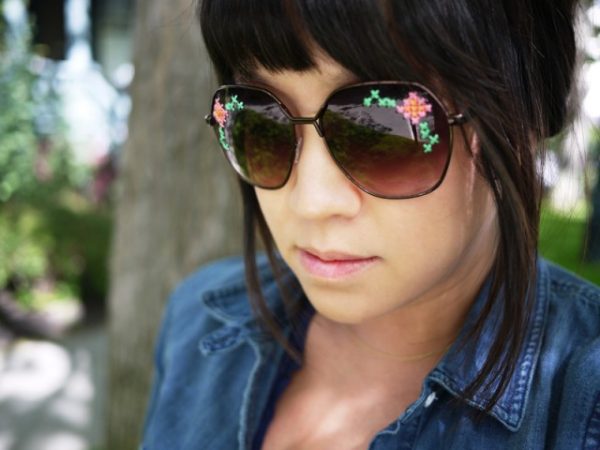 8. DIY Rainbow Sunglasses: These are the happiest sunglasses I have ever seen. I would wear these daily just to brighten my day. They are pretty simple to make as well. (via Studio DIY)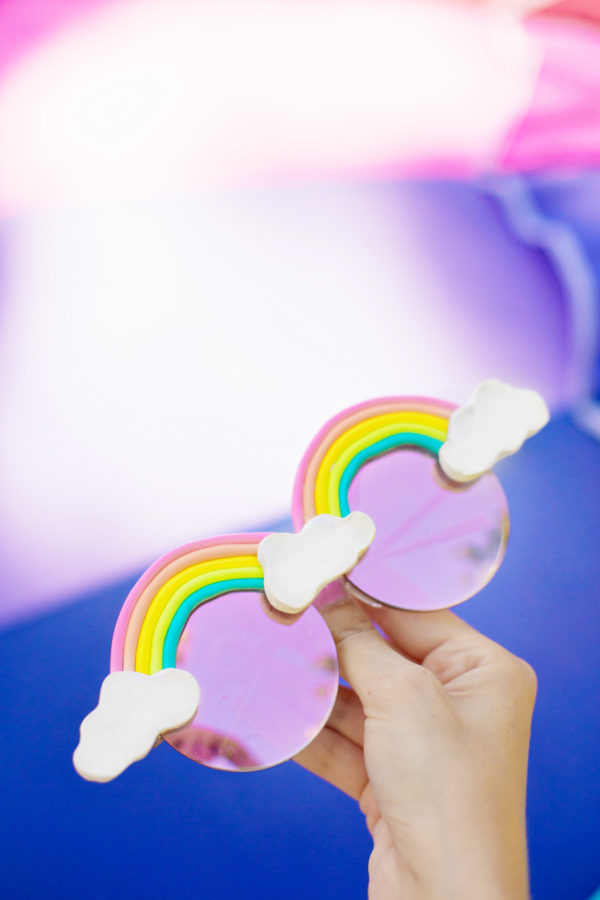 9. DIY Floral Sunglasses: I like the simplicity of these black and white floral sunnies. They're definitely a pair you could wear for any occasion. (via Maritza Lisa)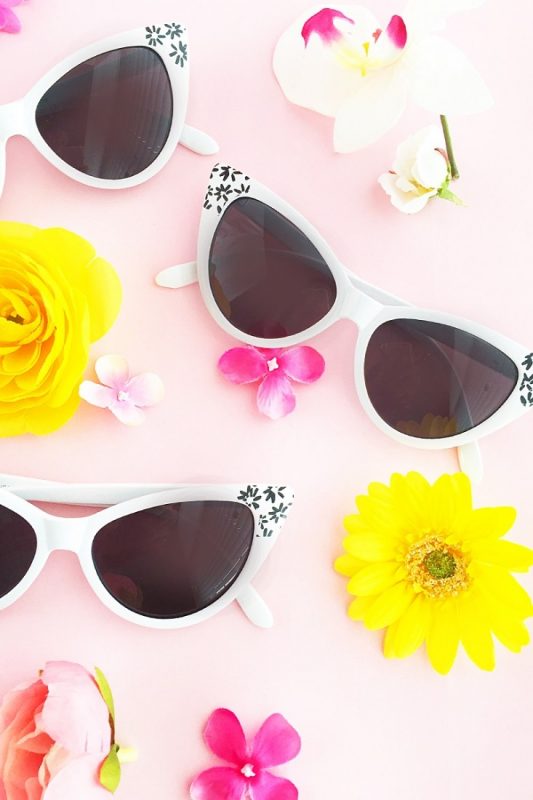 Have you ever glammed up your sunnies before? What method do you use to make them out of this world for summer?
SaveSaveSaveSave