Crazy, yummy, and fabulous cakes are all the rage right now. The more over-the-top, the better! If you've been wanting to try one of these awesome over-the-top cakes yourself, then I've got nine of them that you've got to check out. These cakes are all beautiful, delicious, and make a huge statement. Bake and make these for a birthday, a holiday, or just an afternoon snack. Channel your inner pastry chef and get baking!
9 Over-the-Top Cakes You Can Bake at Home
1. Almond Pistachio Rainbow Cake: Pick all of the marshmallows out of Lucky Charms cereal to line the outside of this colorful rainbow cake. Don't you love it? This would be the perfect cake for a unicorn party! (via Cake by Courtney)
2. Oreo Drip Cake: Serve up a slice of this Oreo cake to all of those cookies 'n cream lovers. The drip decoration on the side is easier to do that it looks. (via Jane's Patisserie)
3. Mini Banana Split Cakes: This banana split cake is moist, simple to assemble, and super cute. Don't forget to put a cherry on top. (via SugarHero)
4. Donut Themed Birthday Cake: This donut themed cake is definitely in the "over-the-top" category. This one even has a little surprise waiting inside of it. (via Little Miss Charlie's Treasures)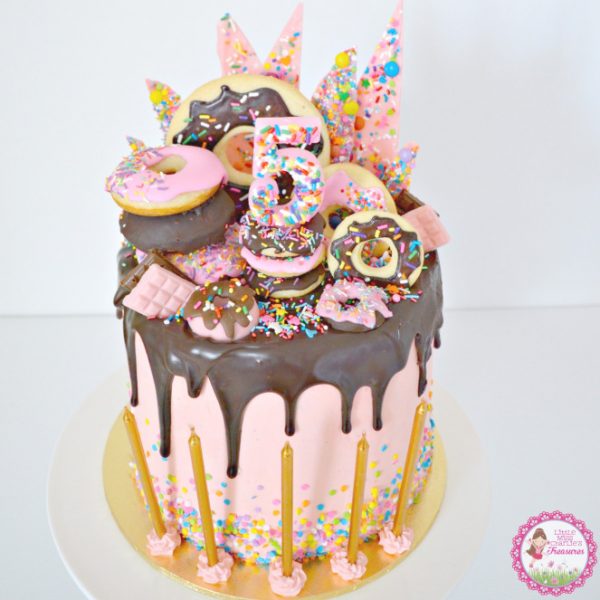 5. Black Butterfly Cake: Dying over the coolness of this black butterfly cake. I love how different it is. Just follow the instructions to make it yourself. (via The Cake Blog)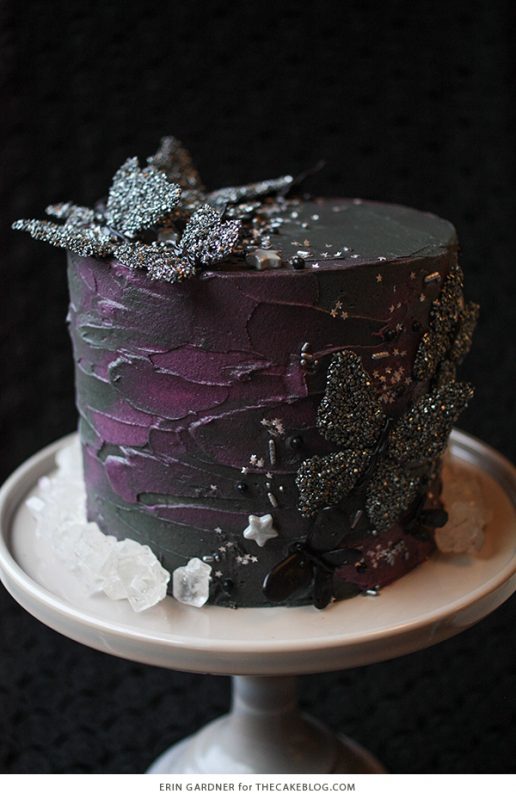 6. Chocolate Chocolate Cake: Calling all of you chocolate lovers! This cake has your name written in chocolate all over it. It's simply fantastic. (via The First Year)
7. Blueberry Shortcake: This cake is screaming for summer. Wouldn't this be a great cake to make for the 4th of July? My mouth is watering just looking at it. (via Liv for Cake)
8. Speckled Egg Cake: Use this idea for your Easter dinner with family or friends. It's darling and everyone will love it. (via The Cake Blog)
9. DIY Taco Cake: This is not your average cake. It's the most awesome taco cake ever. You can learn how to make this in your own kitchen with this easy-to-follow tutorial. Whip one of these up for a fiesta themed party or for Cinco de Mayo!  (via Studio DIY)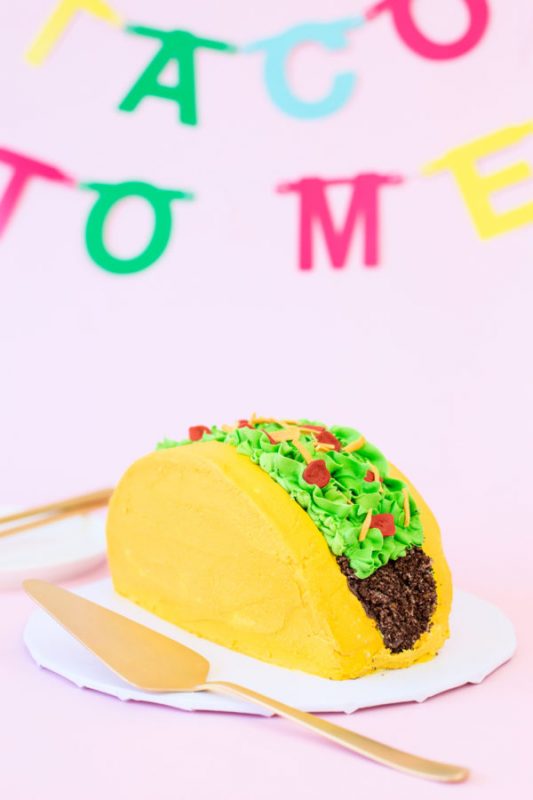 I am in awe over every one of these over-the-top cakes. I can't wait to bake some of them at home! These cakes are almost too beautiful to eat…almost.
Follow us on Pinterest for more inspiration!