These Bat-tastic Bifocals are a super fun addition to your Halloween party or costume. They are super quick, mess-free and only use 2 supplies: pipe cleaners and craft foam.
Okay, I admit it… I did this craft more for myself than for the kids. They love it too, though. Pipe cleaners are so much fun and so versatile. We've made similar ones for Valentine's day too. Make some of these silly glasses and have fun this Halloween.
Bat-tastic Bifocals
I've had bats on my mind lately since it's Halloween soon, so naturally, they found their way into this adorable craft.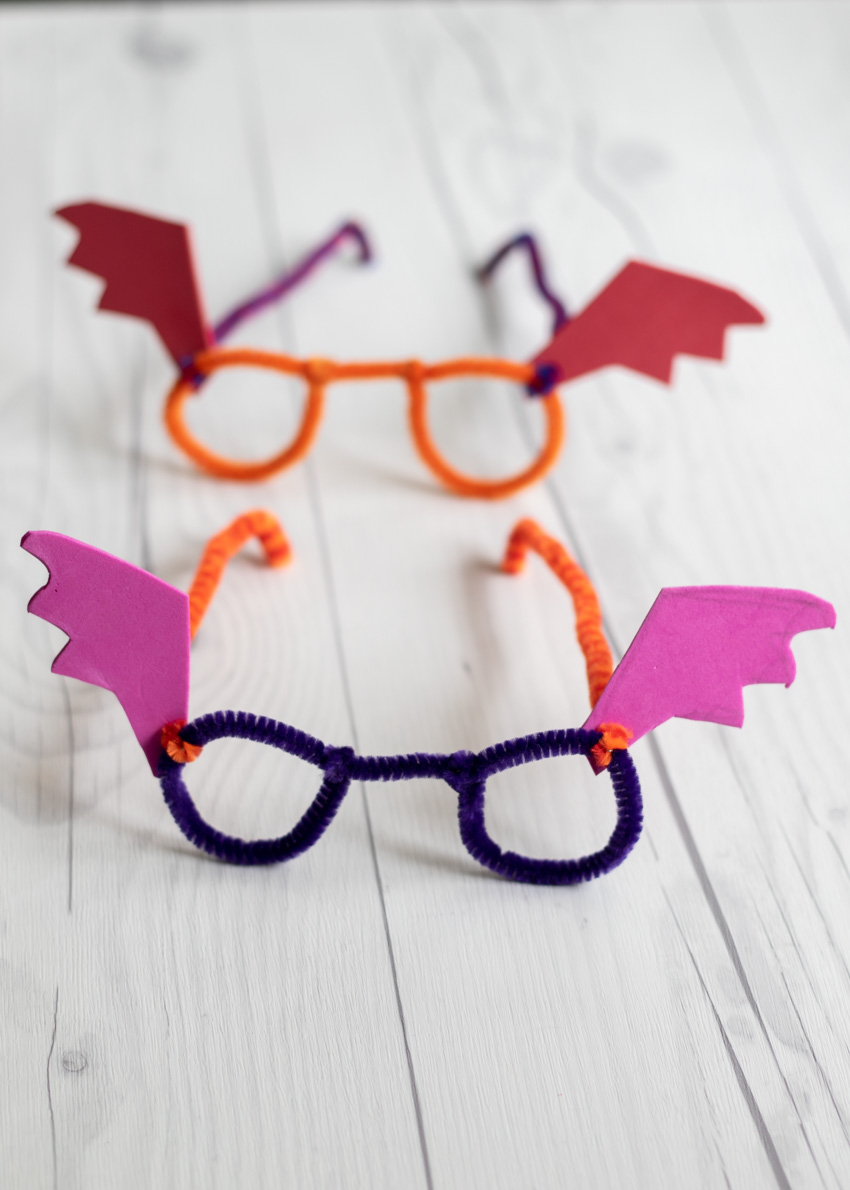 Supplies:
2 pipe cleaners in contrasting colors
Scissors
Craft Foam
Pencil
Star Stickers ( optional)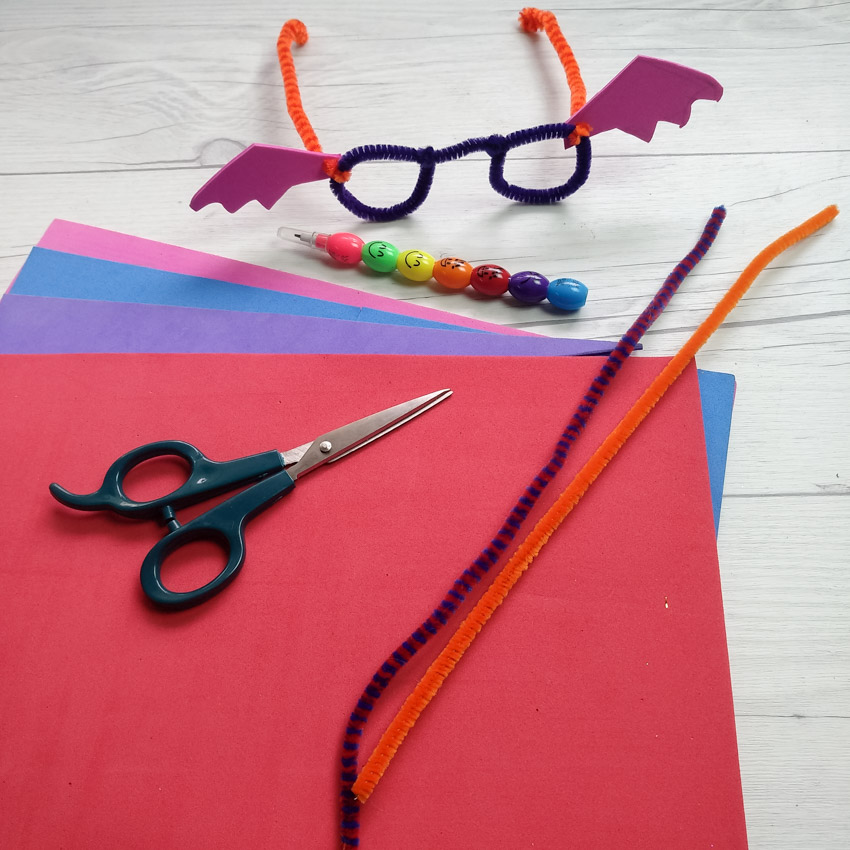 Instructions:
Twist one end of a single pipe cleaner around a circular bottle. Our acrylic paint bottle was a perfect size. Repeat this step at the opposite end to make two eye rims. Bend each one into a circle, with about 1 inch left free between them.
Place it flat on the table and make sure each end is twisted securely while taking care that the sharp ends are suitably bent and are not protruding at an end. Remember – the ends are really really sharp and can potentially blind your child's eye if they poke. A simple Plier can help you with that. Trim any excess with scissors.
Now let's make the handles. Cut a pipe cleaner in contrasting color in half. Twist one end around the frame and bend the other end at 90 degrees at the end. this will go behind your child's ear. Do this for both the sides.
Trace and cut out two Bat wing-shaped cutouts from craft foam.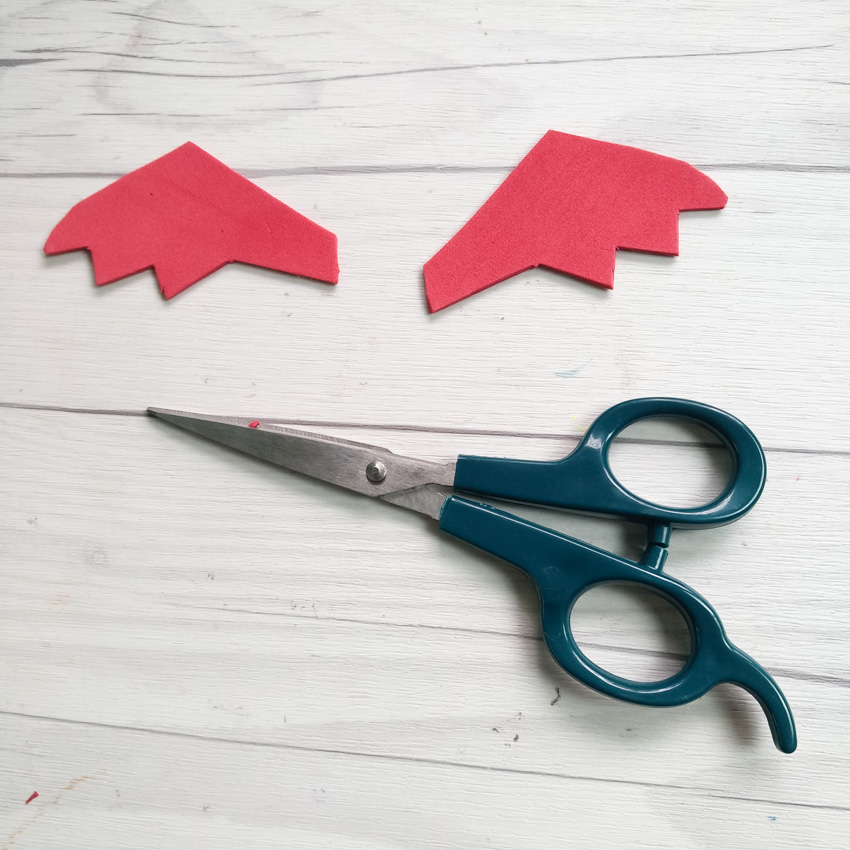 Since foam is soft, you can directly pierce a hole using the end of the pipe cleaner frame and slowly push the wing towards the bifocals.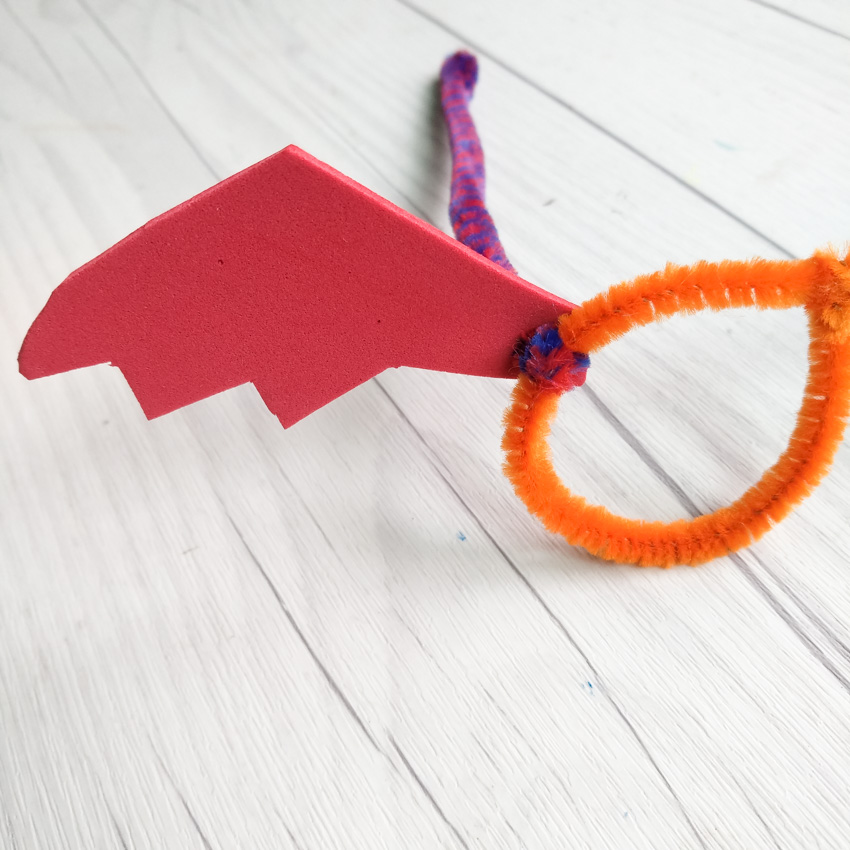 Voila! Our Bat-tastic Bifocals using Pipe Cleaners and Foam is ready!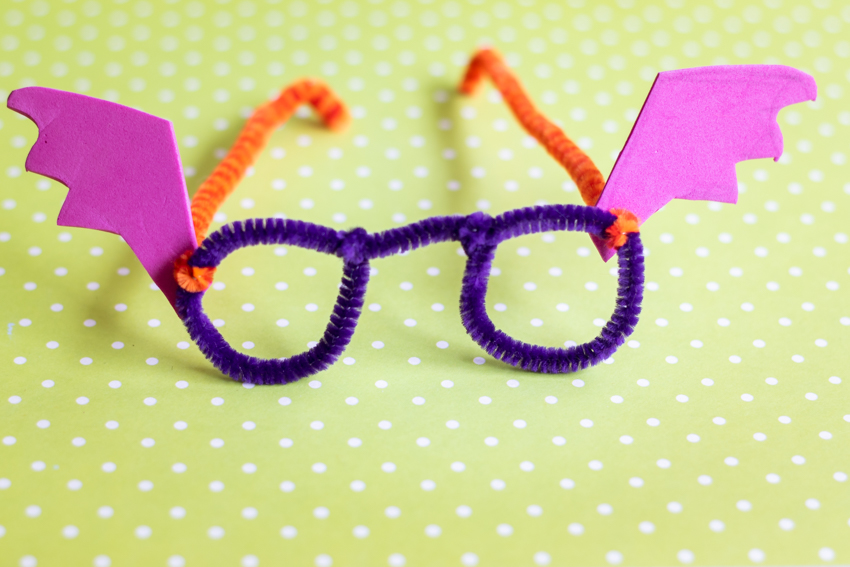 We even added some star stickers to one of the glasses and they turned out super fabulous too!  
There is always something so fun about making and wearing funny glasses.  So give them a try and let us know!       
Pin this post for later: