Make and Takes has been sharing DIY content for over 13+ years, founded in February 2007 with fun kids crafts, home projects, easy recipes, parenting tips, and more. New content is posted each week with original tutorials and recipes, inspirational round ups and features from our amazing team! Everything created on the blog is something to "make and take". Whether it's a simple and accessible craft for kids, an easy way to spruce up your home decor, or baking a delicious dessert, you'll be able to make or take something.
Our mission: to help YOU be your best creative self, providing you with Make and Takes for you, for the home, with the kids, and from the kitchen. We'll keep it real, tell our story, and inspire your desire to spark creativity in this community of amazing makers. We hope to surprise and delight the creative MAKER in you!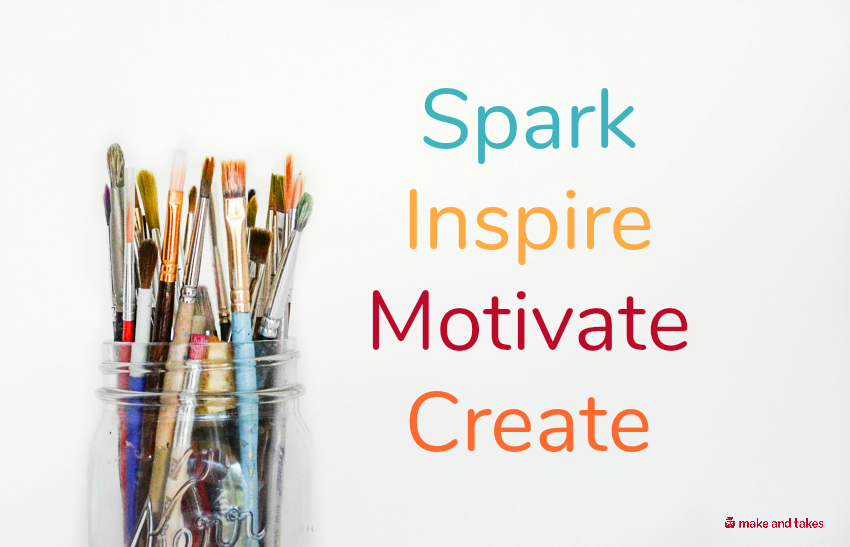 Influence & Social Networks
Published Book
Make and Takes for Kids: 50 crafts throughout the year. Marie's first craft book published with Wiley 2011. Enjoy 50 crafts for kids to celebrate the months and seasons of the year.
Press
Advertising and Sponsorship
Make and Takes features campaigns in all varieties. From blog posts and social mentions, to video campaigns and giveaways. We work to find the best way to feature you to benefit us all!
*please email [email protected] for our current rates and options for sponsorship opportunities.