Pineapples are pretty much the best fruit out there. Not only are they super cool looking, but they are the sweetest and the juiciest, try our grilled pineapple recipe! Get your summer craft on with these pineapple crafts that crush! There is something for everyone in this lineup.
We found something for everyone… pineapple crafts for kids, adults, and even the littlest of crafters. You're going to go crazy for these silly pineapple crafts, you'll be crushing to make them this summer!
17 Pineapple Crafts that Crush
1. Summer Banner Printable: This pineapple banner is the perfect way to welcome summer! Plus it's super simple to craft. (via Packed with Creativity)
2. Pineapple Necklace Kids Craft: Help your kids work on their fine motor skills with this pineapple necklace craft. A necklace fit for summer. (via Raising Whasians)
3. Fruit Wrapping Paper: Who wouldn't love getting a gift wrapped up like a pineapple? Love this idea. (via The House That Lars Built)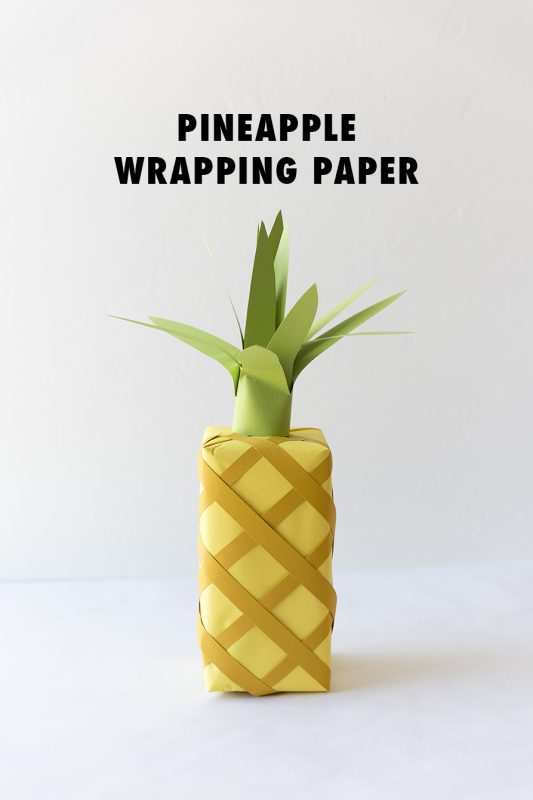 4. Tissue Pouf Pineapple: Any summer parties coming up? These tissue pouf pineapples are great decor for a pool party. (via Frog Prince Paperie)
5. DIY Painted Geometric Pineapple: Brighten up your walls with this colorful DIY geometric pineapple. (via Made in a Day)
6. Letter "P" Pineapple Handprint Art: Learn about the letter "P" with this cute little craft for preschoolers. Turn a small handprint into a pineapple. (via It Happens in a Blink)
7. Pineapple Laundry Basket: Laundry will never be boring again with this amazing pineapple laundry basket. This is one of the best DIY projects I've ever seen. (via Brit+Co)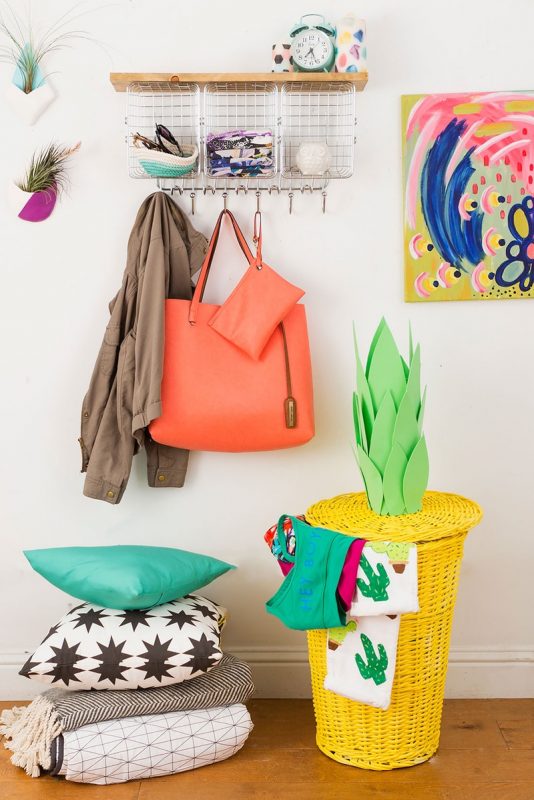 8. Pineapple Nail Polish: Such a cute gift idea. Turn yellow nail polish into tiny pineapples! (via Cutefetti)
More Pineapple Crafts:
9. DIY Fruit Pocket Tees: I'll be wearing this darling pineapple pocket tee all summer long! (via Damask Love)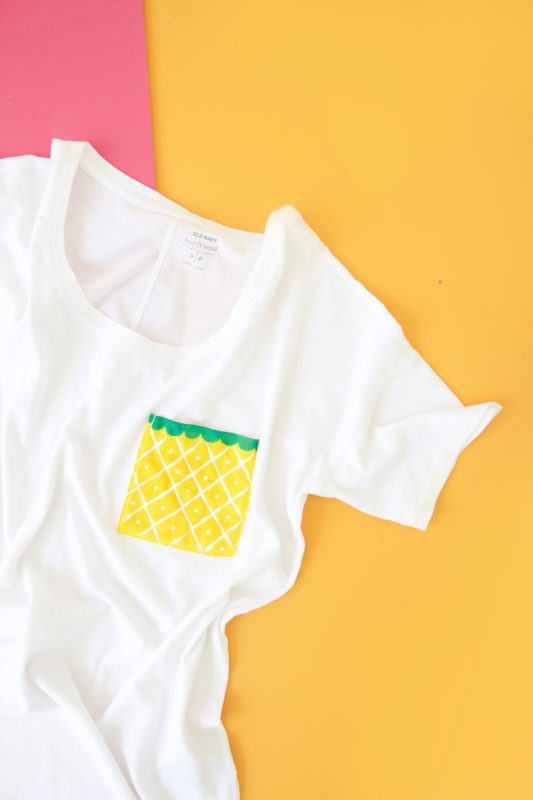 10. Pineapple Slime Party Favor: Slime is addicting right? I love this pineapple slime. Great for party favors! (via Mom Collaborative)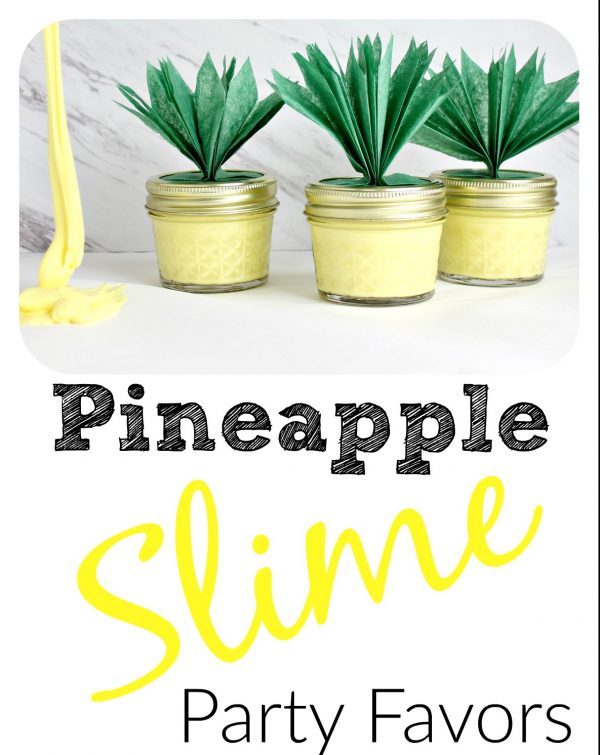 11. Button Pineapple: This is the best craft for tiny hands. Gather all of your yellow buttons for this button pineapple project. (via Glued To My Crafts)
12. DIY Clay Air Plant Holders: These clay pineapples are the perfect modern decor for your home. Leave them out all summer long. (via small + friendly)
13. Pineapple Baby Costume: How adorable is this pineapple baby costume? It's so easy to make and will look so cute on any baby. (via Doo-Dah!)
14. DIY Fruit Summer Diary: Cutest DIY diaries! Especially the pineapple one. Wouldn't these make great gifts for friends? (via Your DIY Family)
15. Pineapple Wine Cork Craft: Save those wine corks to to this cute little pineapple craft. You'll also need green pom poms. (via Raising Whasians)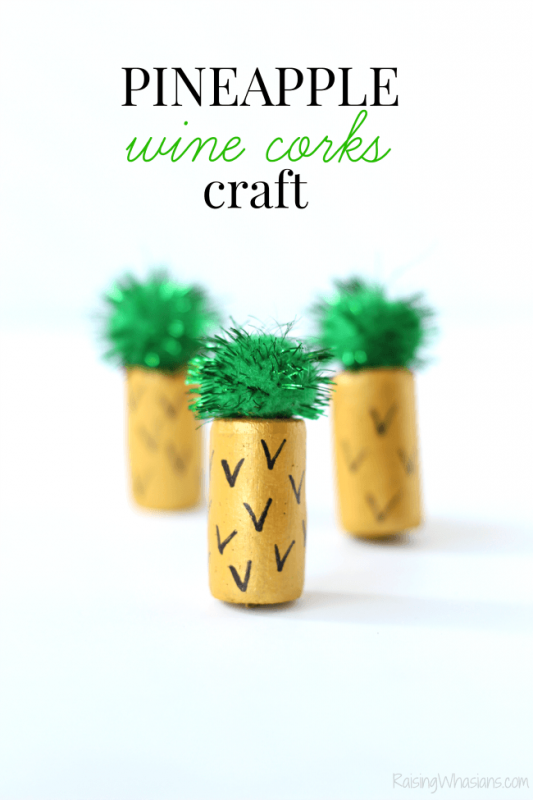 16. Neon Pineapple Sun Catchers: Catch those sun rays with these crafty neon pineapple sun catchers. (via Let's Do Something Crafty)
17. DIY Cute Pineapple Planters: Plant your favorite plants in these awesome DIY pineapple planters. Put them on your windowsill to get that summer sunlight. (via Vicky B. TV)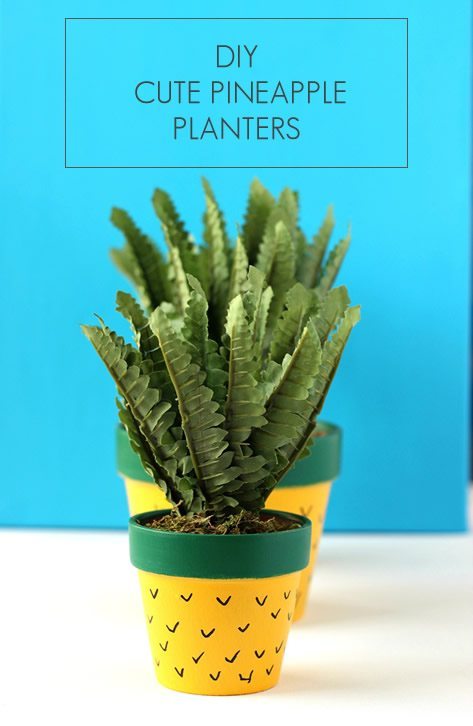 What are other favorite fruits you like to craft?
Follow us on Pinterest for more inspiration!