Are you planning a party for kids? Looking for a fun way to tell your drinks apart when there is a lot on the table? You'll love this easy to make Pipe Cleaner Drink Glass Markers. They are fun to make and can be used as glass markers later.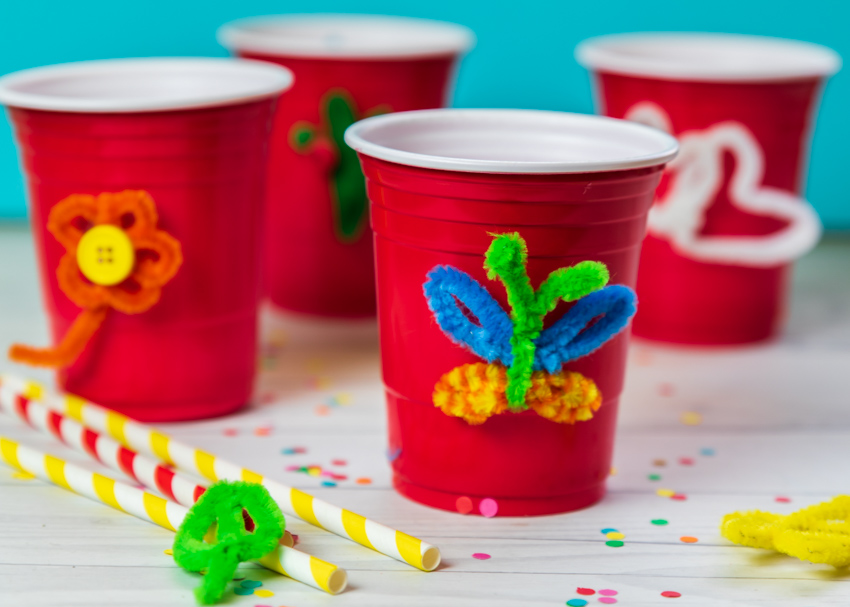 Pipe Cleaner Drink Glass Markers
It happens all the time… you are throwing a party for your child and her friends. They set their juice glass down next to someone else's, and they can't remember which was theirs. And the next thing you know, they are reaching for a new plastic cup again. In my bid to reduce plastic waste, and to keep the girls occupied, I decided to get them involved in a super simple, inexpensive DIY project that doubled up as something useful.
Supplies:
Drink Glasses
Glue Dots
Scissors
Lots of pipe cleaners
Get the kids involved in making fun elements out of the pipe cleaners. They are especially friendly for beginning artists because pipe cleaners are pliable (and re-pliable) and often don't require any glue to build with. Here are a few of the fun and simple ideas below that you could make, then set the kids free with a bundle of rainbow pipe cleaners for an afternoon of making. Apart from the ideas also check out our how to make Pipe Cleaner Lollipops,  Teeny Tiny Pipe Cleaner Bunnies, and DIY Letter Beaded Pendants for Kids, which would work as drink markers too.
Pipe Cleaner Flower
A couple of swirls of a brightly colored pipe cleaner, and you have the perfect base for a cute little flower.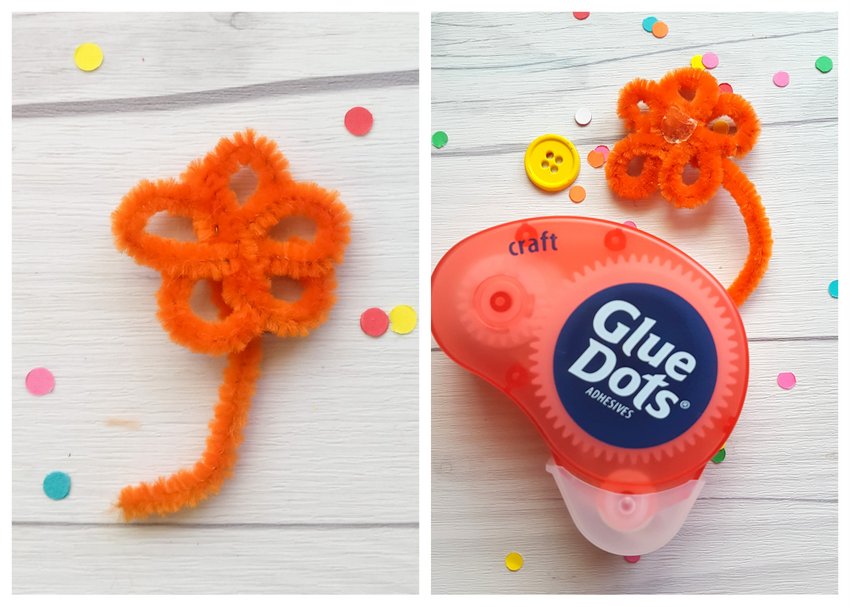 Use a glue dot to add a button center or use as is.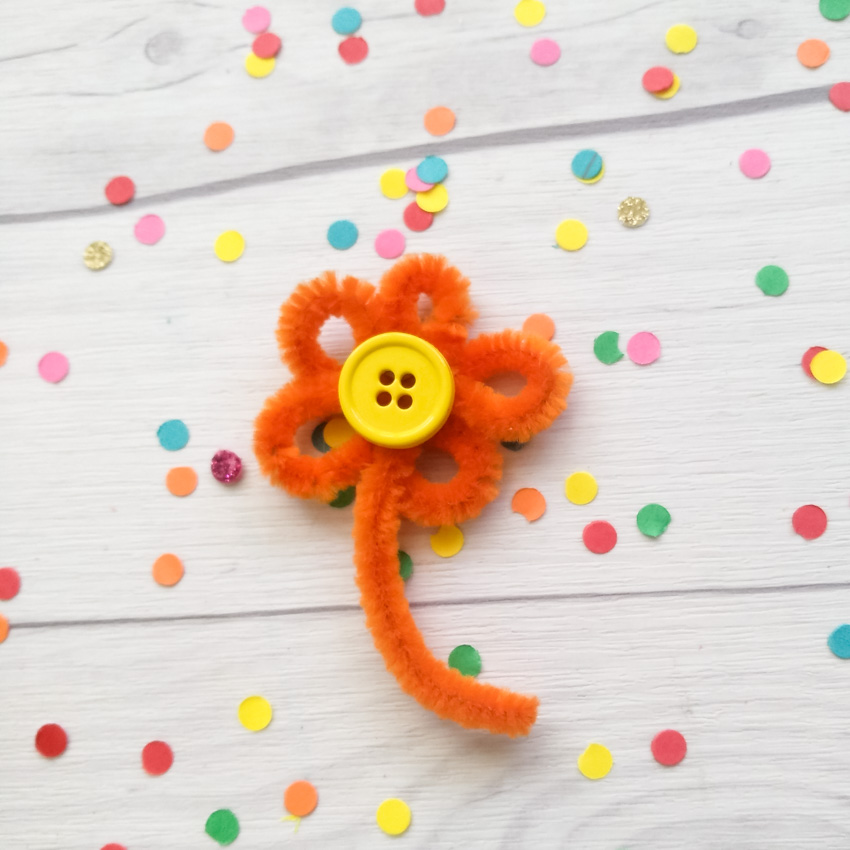 Pipe Cleaner Star
A few twists & turns and a pipe cleaner can turn into a 5 point star!
Twist the edges securely so that no pointy ends are sticking out and a bright yellow star is ready.
Pipe Cleaner Butterfly
How about a butterfly? Some of the older kids can help the younger ones to make one. This is a great way to put those cut pieces of pipe cleaners to good use.
You'll need Pipe Cleaner x 3 (choose 3 different colors if possible). Loop 2 pipe cleaners into a circle and press at the center to form wings.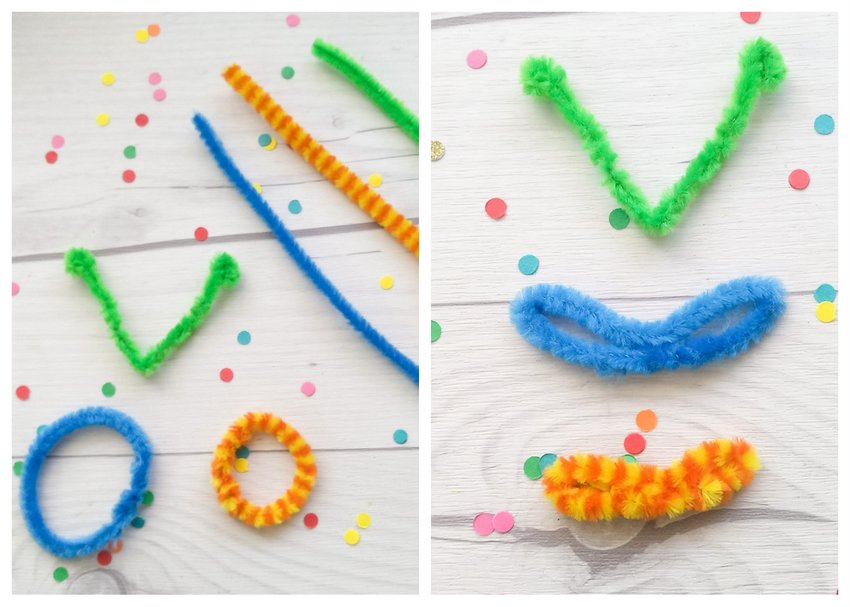 Roll the remaining pipe cleaner at the center of the wings to form the body to be the antenna. And that's all you need to make some wonderful, colorful butterflies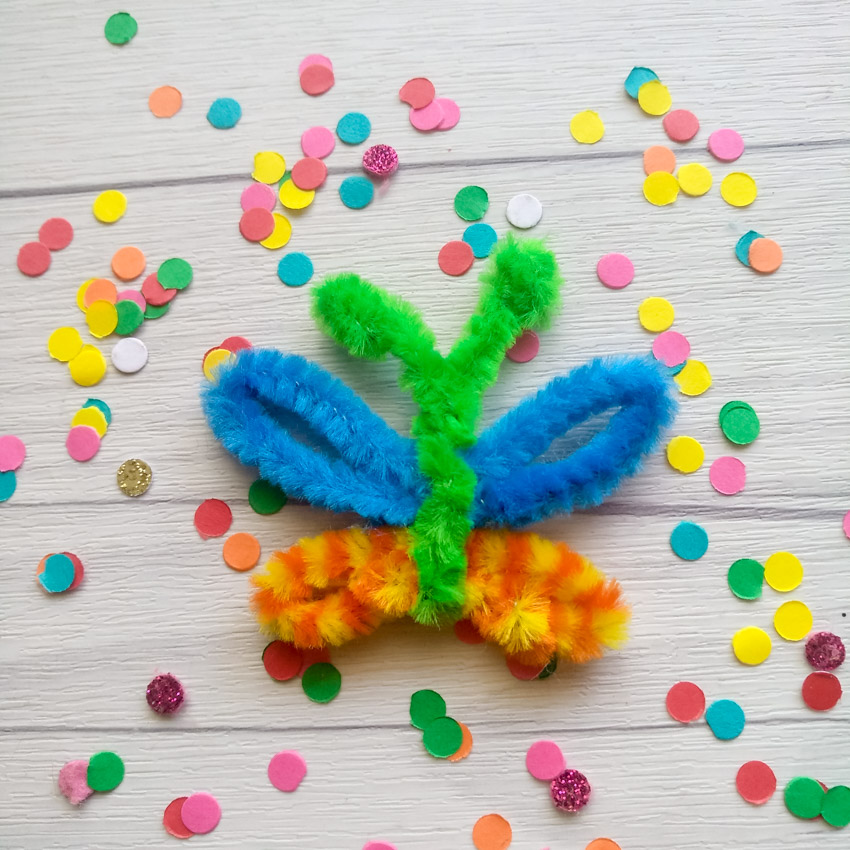 Pipe Cleaner Leaf
A single pipe cleaner could turn into a pretty leaf.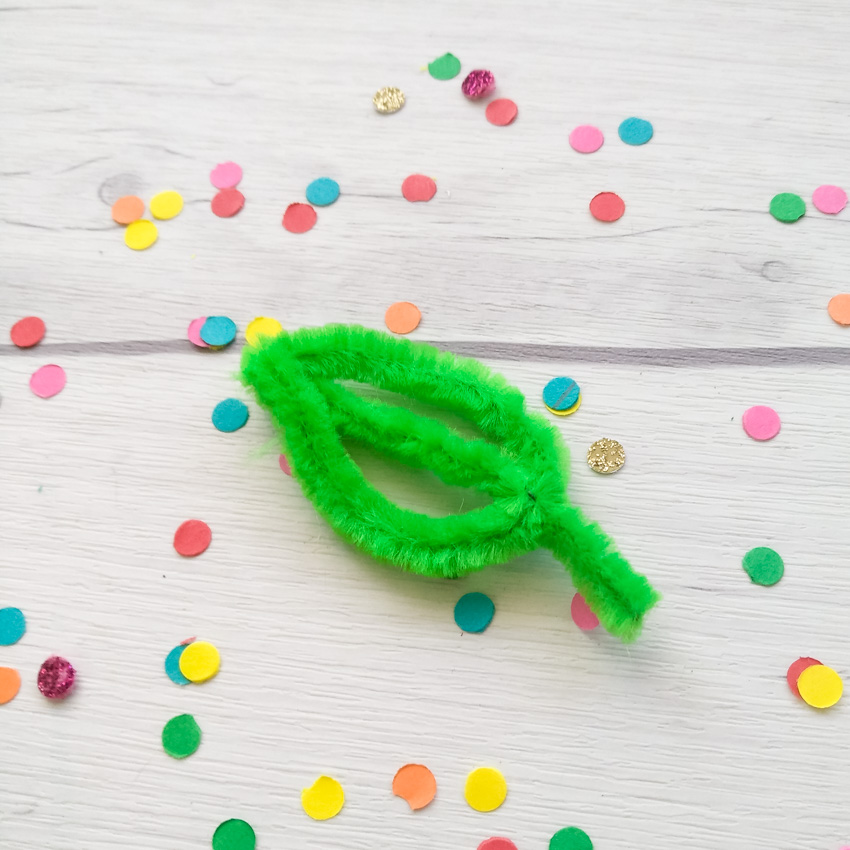 Pipe Cleaner Hearts
Take two standard pipe cleaners and mold each into interlinked heart shapes. Follow the shape as shown here.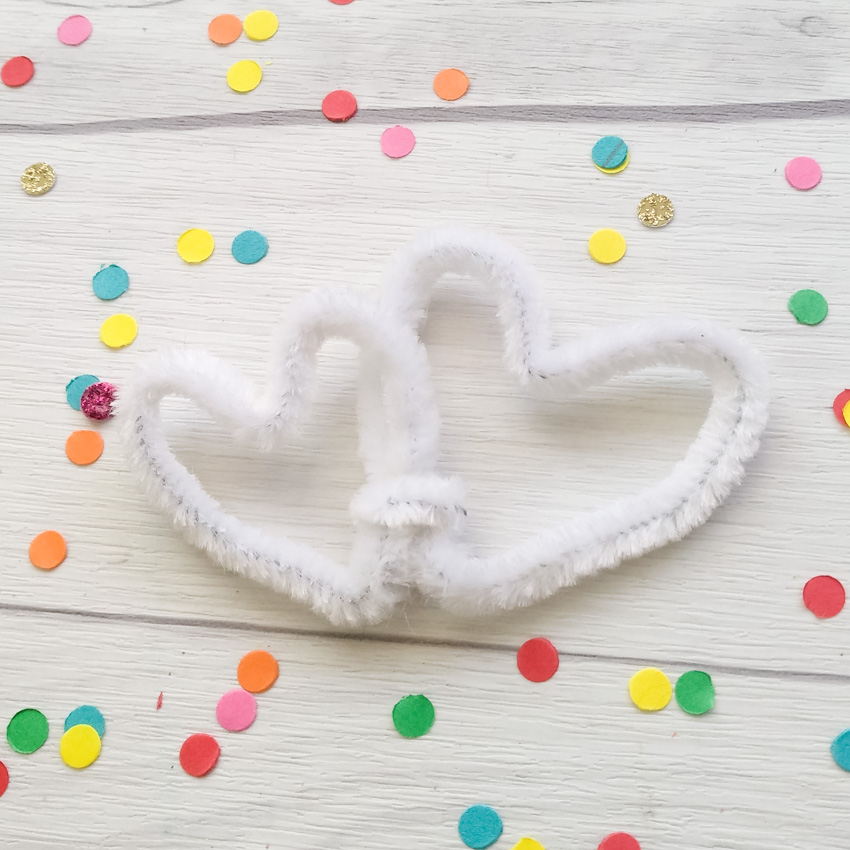 Pipe Cleaner Cactus
I'm in love with this prickly cutie. Twist a green pipe cleaner into a cactus shape and add a bead or using a pink or orange pipe cleaner, cut about an inch long piece to create a flower bloom
Have kids make their own designs or the same design in different colors. Now all you need are some glue dots to stick these mini patterns onto drink cups.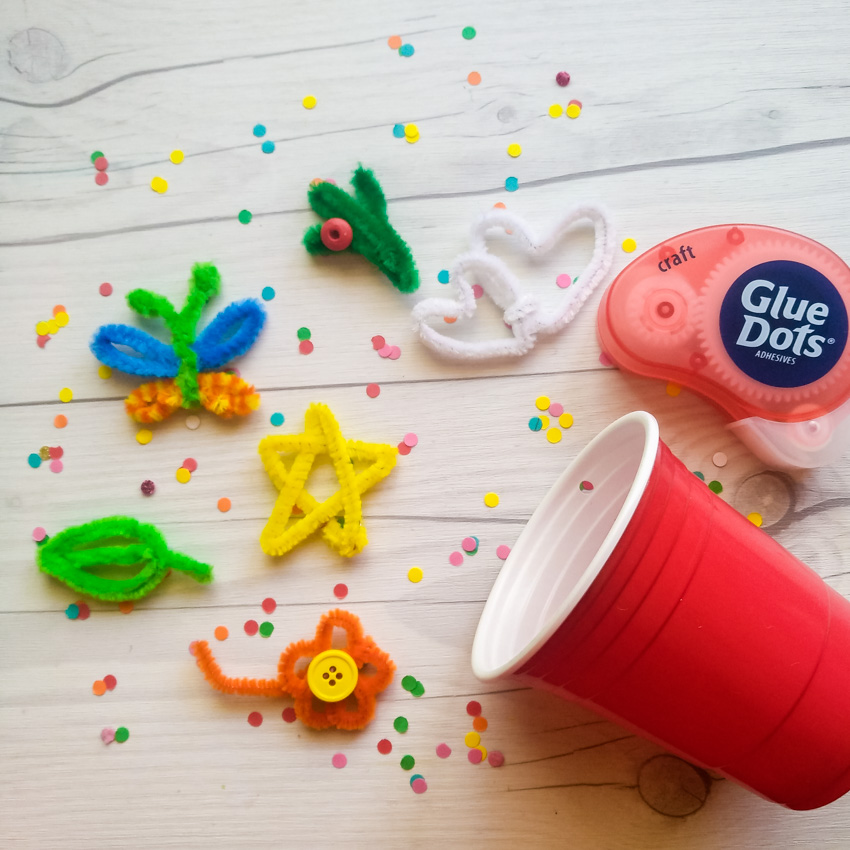 So go ahead, dig through your supply of pipe cleaners and see what you & the kids can come up with.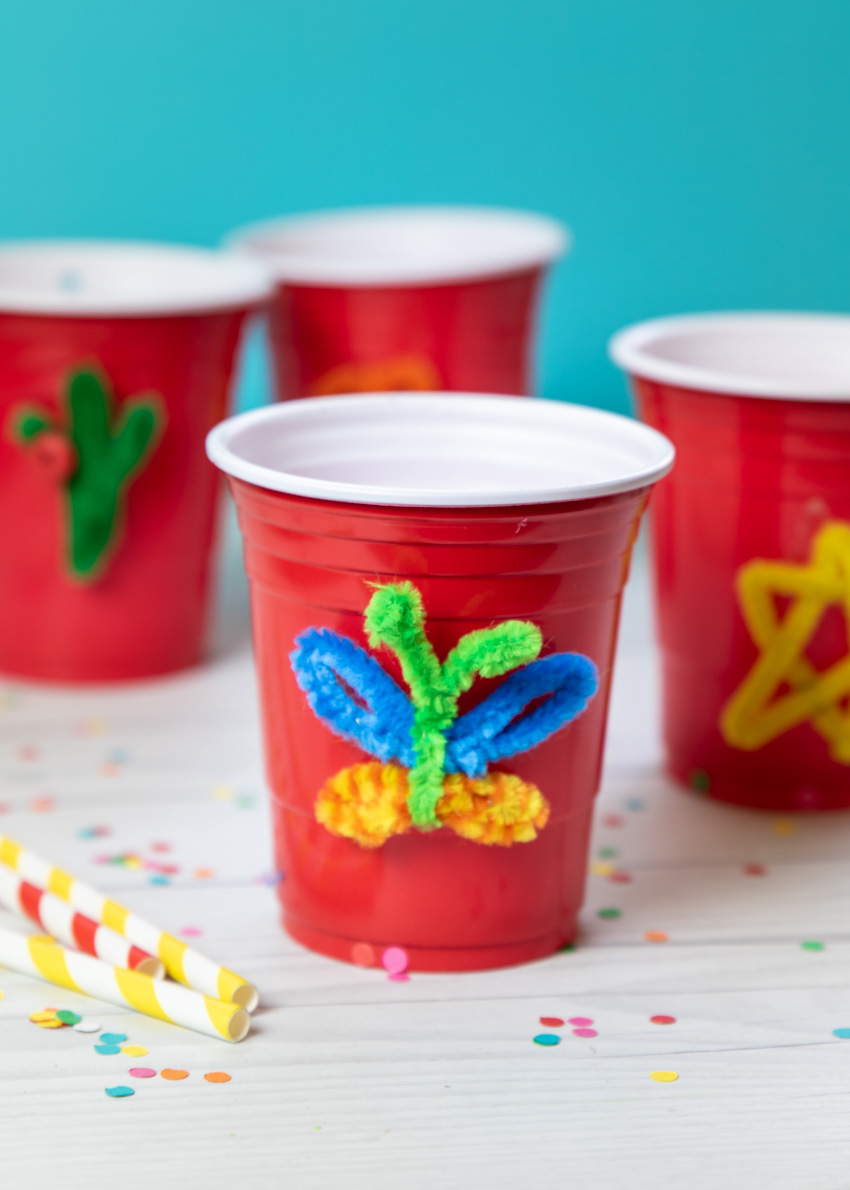 Fill up your glasses with Fancy Layered Drinks, Strawberry Lemonade Iced Tea and stick on the drink charms. These are a super fun way to mark your drink and add a little extra fun to a party atmosphere.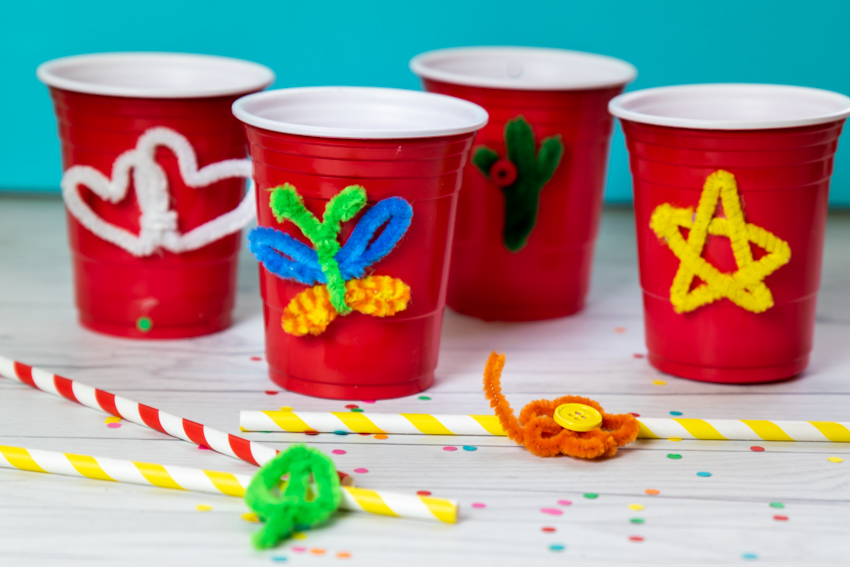 I hope you'll make these for your next party! These would even be super cute to make for holidays for your kids!
Pin this craft for later: