We are in LOVE with the movie, Big Hero 6! It's one of our family's favorites, Baymax is such a great character. We're gearing up to host a Big Hero 6 birthday party and we're creating all sorts of fun crafts and activities for the kids to play with. First up, we're making Megabot Fridge Magnets!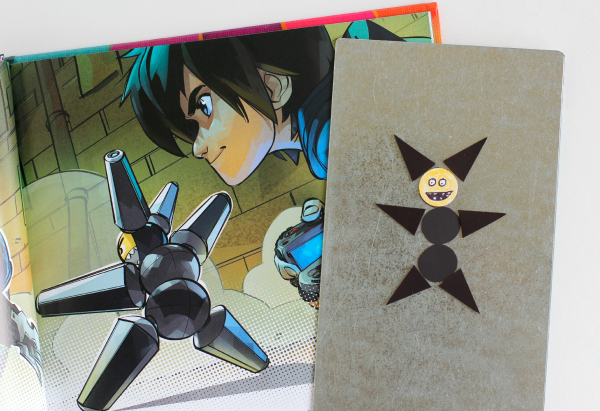 Big Hero 6 Megabot Fridge Magnets
You know one of the first scenes in the movie when Hiro takes his megabot out for a tournament and it has a super silly yellow face?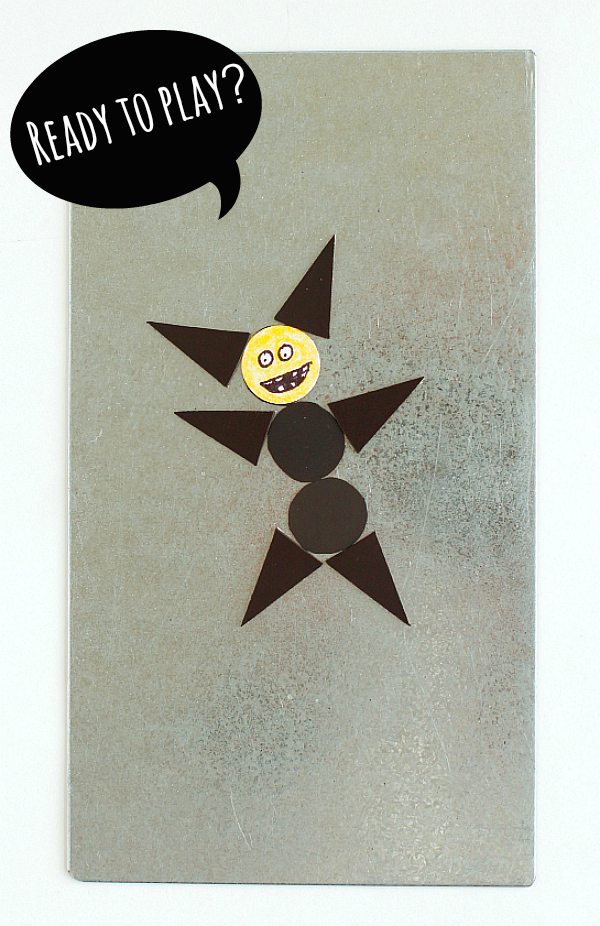 But then Hiro fights again during the second bot fight and puts on his megabot's ready-to-go red face? Yay, let's get crafting!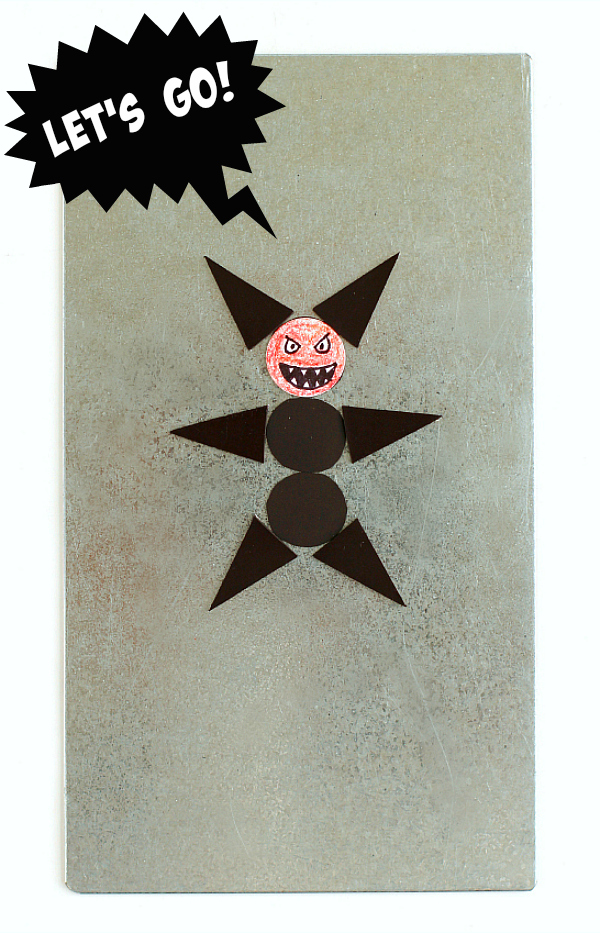 These megabot magnets are super fun to make! Kids can mix and match them on the fridge for an activity or on a small metal board as well. Perfect for a party game!
Supplies:
Instructions:
1. Cut your magnet sheets into small sections. Hiro's megabot has triangles and circles, about 1/2 inch in size. You can make any size you want for your bot, even get creative and come up with your own.
2. Color a circle sticker with crayon and marker to create a face for your megabot. You can make two faces, one happy and one serious!
3. Add your sticker to one of your circle cut magnets.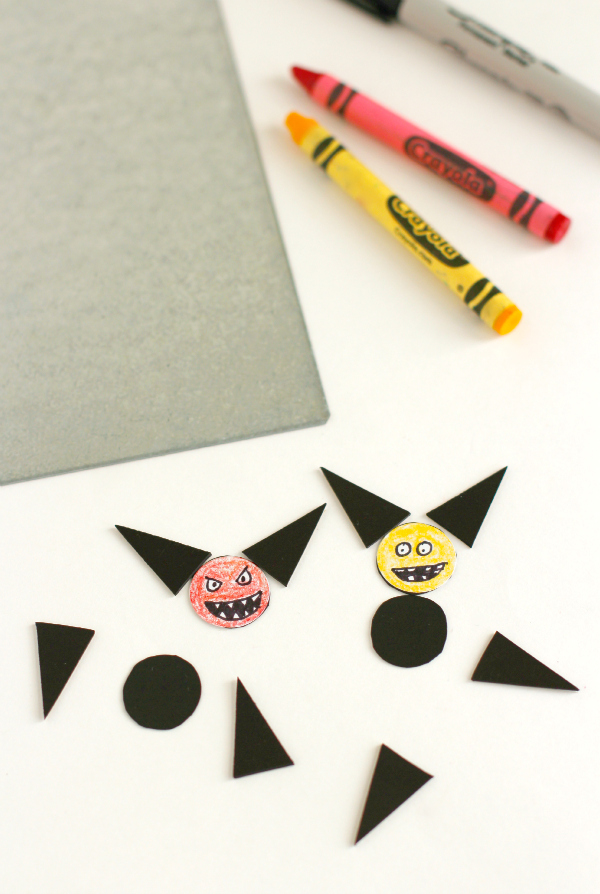 4. Place all your magnet shapes together on the fridge or a metal sheet and start assembling.
If you already have Magnetic Pattern Blocks, you can use those as well. They won't be the exact black color of the movie, but most kids won't mind the color difference – they'll just have fun shaping their bots!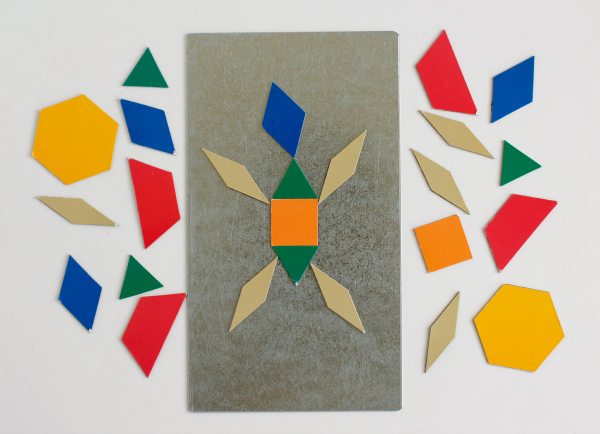 Have fun creating these Megabot Fridge Magnets during your Big Hero 6 Birthday Party!