We love to cheer on our favorite teams as a family! Especially our local sport teams, it's so much fun to be a fan! We live in Seattle, so of course we're HUGE Seahawk Football fans! We might get a little crazy…
We love to make crafts and get all dressed up in our Seahawk colors. Here's how we made our Yarn & Pipe Cleaner Pom-Poms and Rainbow Loom Bracelet!
Cheering On Our Favorite Teams
If you're local to Seattle, or just a fan of the Seattle Seahawk team, you're in luck!! CenturyLink is partnering with the Seattle Seahawks and wide receiver Doug Baldwin to put the power of technology into the hands of lucky football fans this season through the CenturyLink Boostbox sweepstakes. I mean, just look at #89, he's one of my faves on the team!!
Of course these CenturyLink Boostboxes are customized and FILLED with exclusive Seahawks items, wahoo! Find out what is coming in the next BoostBox –> every other Tuesday, the Boostbox theme is announced via CenturyLink's Facebook and Twitter (@CenturyLinkSEA), as well as Baldwin's Twitter (@DougBaldwinJr).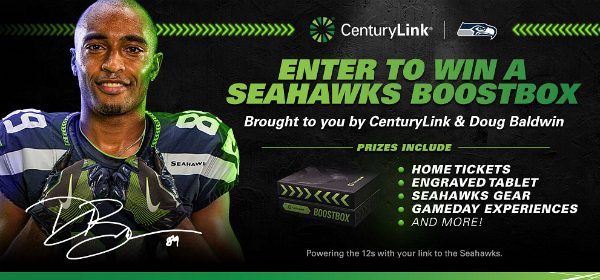 What you can win:
two tickets to an upcoming Seahawks game
a tablet featuring Baldwin's laser engraved signature
Specialty items that might include: a 55" Smart LED TV
a replica championship ring and a team store shopping spree
Fans may even be greeted with a hand-delivered box from a Seahawks personality,
such as Blitz or the Sea Gals.
So much awesome for your favorite teams in one big box! Be sure to enter for your chance to win the CenturyLink Boostbox sweepstakes! Mix up a batch of Rice Crispy Treats shaped into mini footballs and cozy up to watch the next game this season!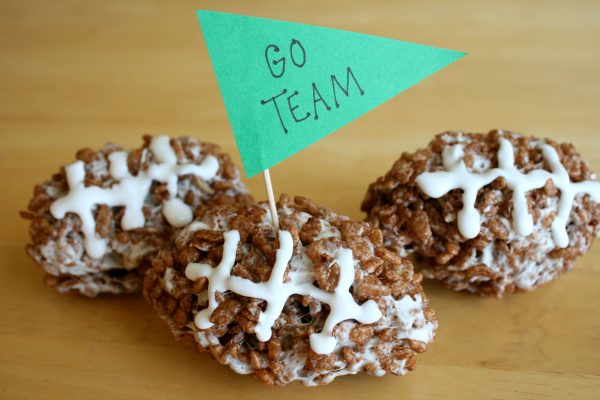 Upcoming CenturyLink Boostboxes you can enter:
Boostbox #5
Nov. 7 – Nov. 15

Boostbox #6
Nov. 21 – Nov. 29

Boostbox #7
Dec. 5 – Dec. 13

Boostbox #8
Dec. 19 – Dec. 27
This is a sponsored conversation written by me on behalf of CenturyLink. The opinions and text are all mine.