Do you have a craft room? I recently revamped our office into a craft room, and I'm excited to decorate it! We kept the walls pretty minimal in color because I want to use a bunch of color in the decorations. I recently made this sign: "Make Stuff"!
Make Stuff DIY Craft Room Sign
I love the saying "make stuff", because isn't that what a craft room is for?! The sign is so hodgepodge, but I love how it turned out. Perfect for a craft room!
Supplies:
a big plastic gold oval frame – think "thrift store chic"
a big piece of thin Styrofoam
a Styrofoam cutting tool (this thing is awesome!)
yarn in a variety of bright colors
white craft paint
pearl head pins
a silhouette machine (optional – you could cut out the letters by hand)
Instructions:
1. The first thing I did was decide on a saying for the big sign…MAKE STUFF! I then used my silhouette machine to cut out big letters. We used the font – OSAKA. I really like this simple font.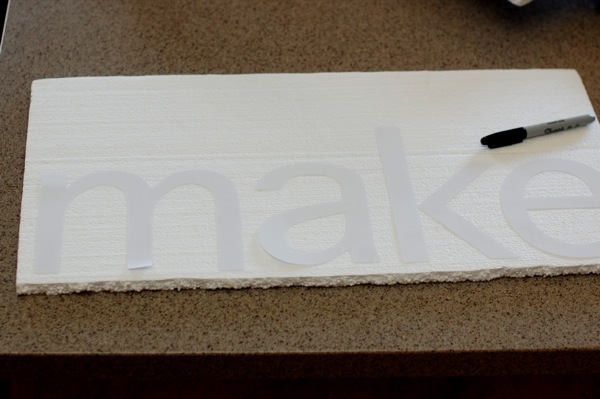 2. I then traced each letter with a sharpie onto the thin foam.
3. Next up: I used the Styrofoam cutting tool to cut out the foam letters exactly. This tool gets very hot, so use it with extreme caution. Once you get started, this step goes quick with this tool.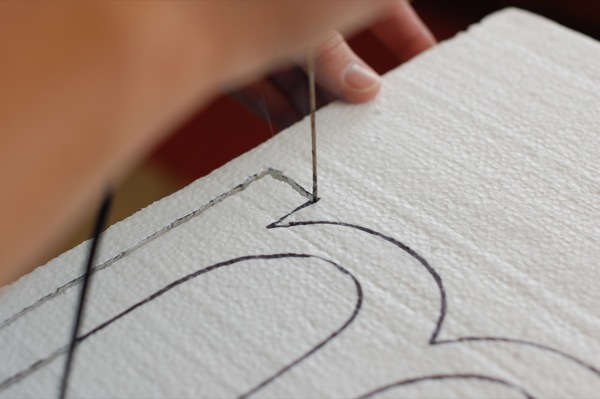 4. I then got the big gold oval ready. I was thinking about spray painting this frame a bright color, and I still might, but for now, I like the gold. It's old-fashioned. I kept the center of the frame and painted it white with craft paint.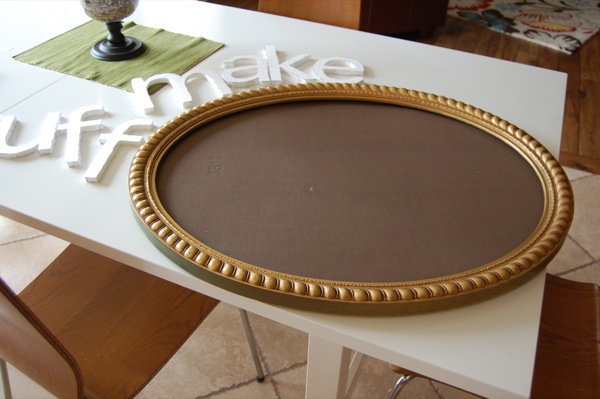 5. I then wrapped each letter with a different bright color of yarn.
6. Once all the letters were finished, I pinned them onto the white board on the frame with the pearl head pins.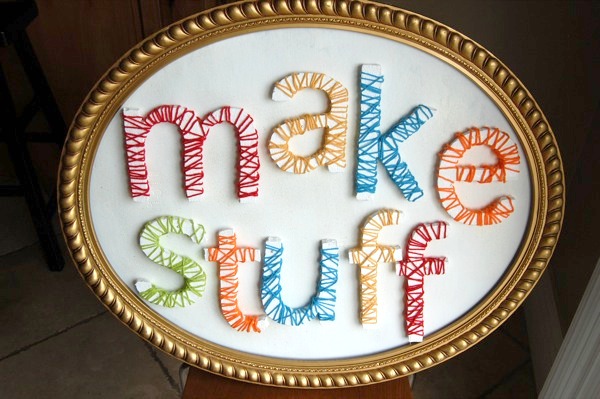 There you have it! Perfect craft room decor.
Have fun decorating your craft room!