Hey there! My name is Alexis and I am the crafty lady behind the blog, Persia Lou, my place for sharing my latest crochet, craft, and home decor projects. I am happy to be here at Make & Takes today sharing a super simple little DIY throw pillow with you all.
Some time ago I was browsing Anthropologie (I'm not the only one, right?!) when I saw some great ombre dyed velvet pillows. I loved the look and knew it wouldn't be too difficult to recreate at home. Later I saw an inexpensive velvet pillow cover at Ikea, and I knew it was time to give it a try.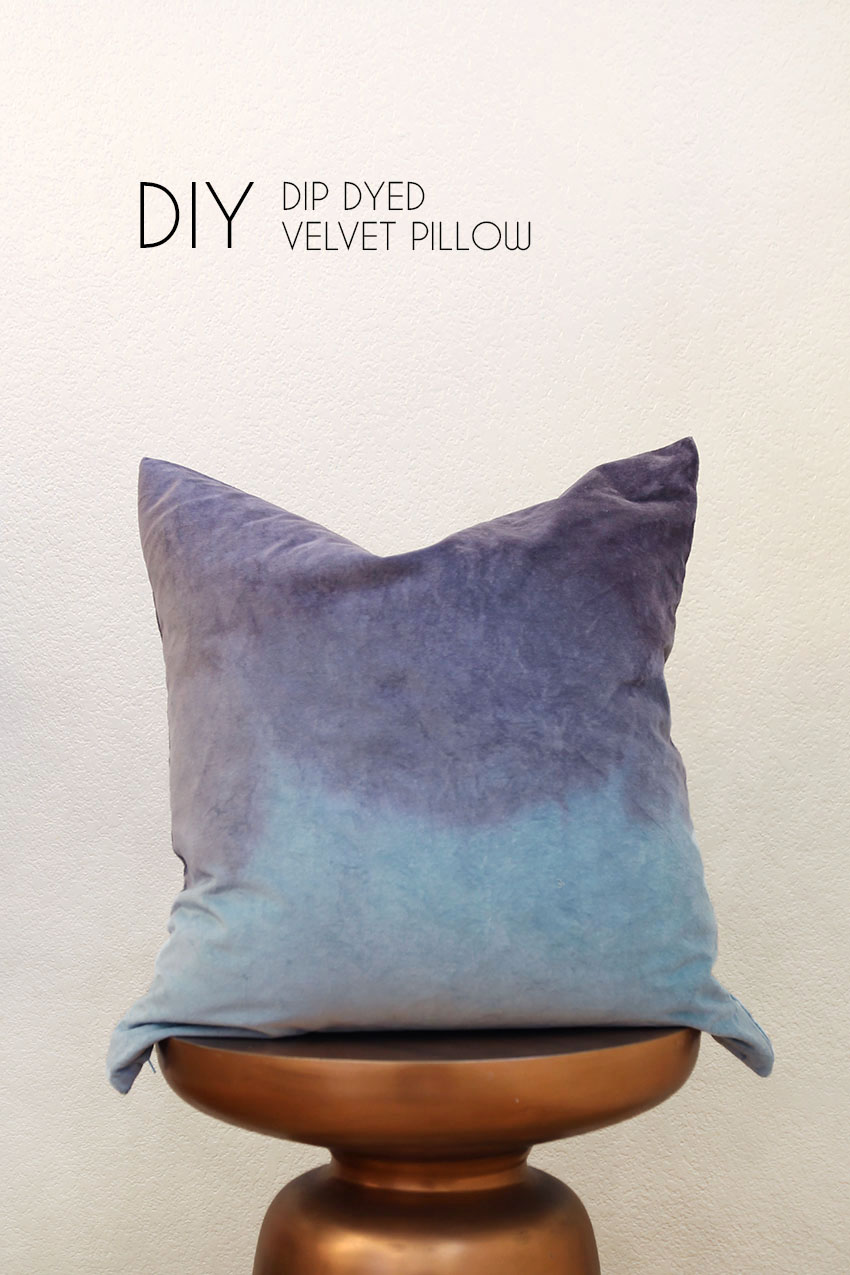 This project was really very simple, but still a lot of fun. It's perfect for a day when you want to make something, don't want to spend all day doing it, and still want something cool when you are done. Okay – let's dye a pillow!
Dip Dyed Velvet Pillow
Supplies:
Velvet Pillow Cover (I got mine at Ikea, or you can sew your own)
Fabric Dye
Plastic Gloves
Small Container for holding the dye bath
Water
A quick note about dying velvet: From my research, you aren't supposed to be able to dye polyester velvet with regular fabric dye like the Rit brand I used. Cotton velvet is supposed to work well with this kind of dye. However, I just decided to go for it and see how it turned out, and I think it worked just fine. I think a cotton velvet would have absorbed more of the dye and produced a darker color.
Start by mixing very hot water with a few capfuls of the fabric dye (follow the instructions for your particular dye). Stir until well mixed. Make sure your work surface is well-protected – I put down a piece of plastic.
Dip one end of the pillow into the dye bath and let it soak up some dye. Leave it for a minute, and then pull some of the pillow out leaving just the bottom few inches in the dye bath.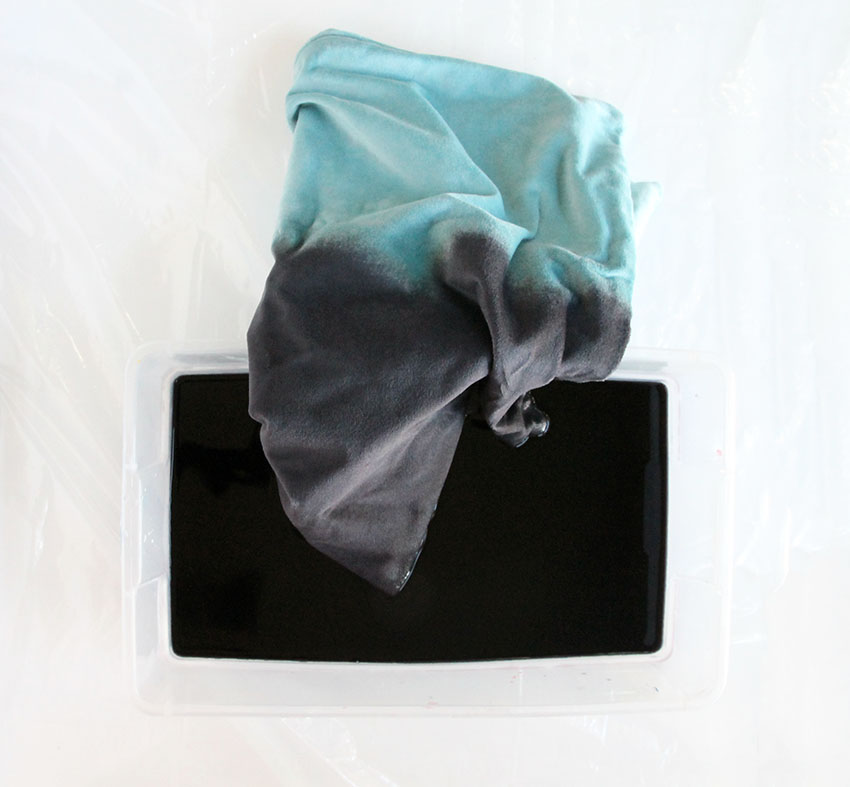 Leave this end of the pillow in the dye for a few minutes. Allowing the bottom extra time in the dye bath helps to create that ombre effect.
Finally, remove the pillow cover from the dye bath and rinse under running warm water until the water runs clean. Squeeze out the excess water and hang to dry or tumble dry in your dryer.
When the cover is dry, it's ready to stuff with a pillow form (I also got my pillow form at Ikea) and throw on your couch or bed.
I'm really happy with the way this simple DIY turned out, and I would love to try the same technique with different colors. Maybe a light pink with a burgundy dye? Sounds great to me!
Check out these posts for more Home Decor ideas:

Colorful Modern Bedroom  |  Stained Concrete Planter  |  Simple Succulent Planter
SaveSaveSaveSave