The holiday season is almost here and it's time to keep those little hands busy with handmade holiday crafts while they indulge in yummy holiday snacks. I especially love homemade games that can be used outdoors, or indoors depending on the weather outside.  So, I'm sharing one that we can play with all holiday season, a Santa ring toss game.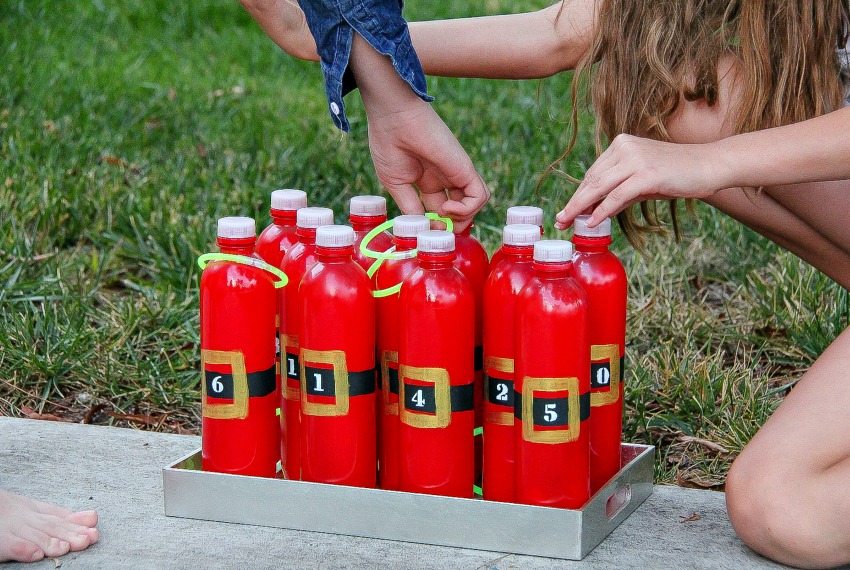 DIY Santa Ring Toss

If you are looking for a fun craft and activity to keep the kids busy this holiday season, then Santa ring toss is perfect. Not only can they make their own game, but it will provide hours of fun playing too. Plus, it's a great way to re-purpose plastic drink bottles.
Supplies: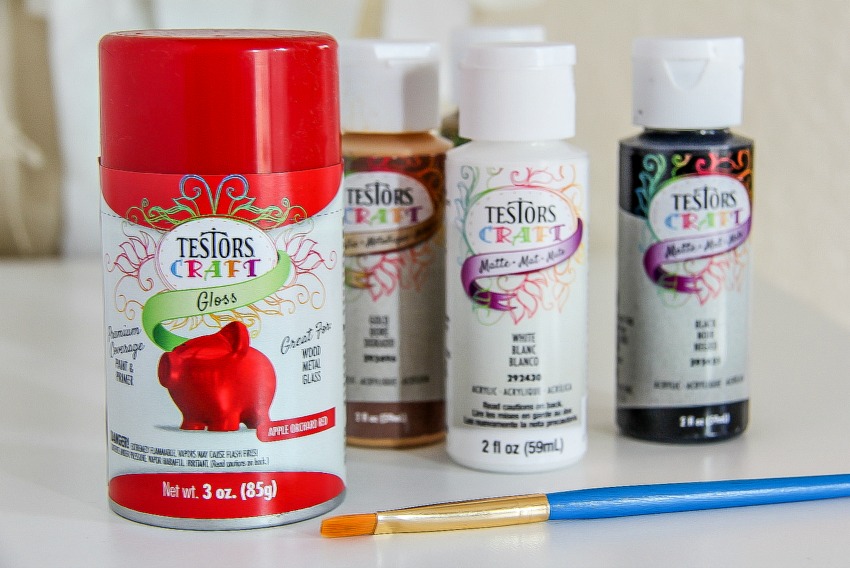 Instructions:
The first thing you will need to do is spray your plastic bottles with a couple of coats of Testors Craft 3oz Aerosol Paint in red. Set aside to dry completely between coats.
Tip: I use a foam block with wood dowel rods in it to spray most things that can topple over easily.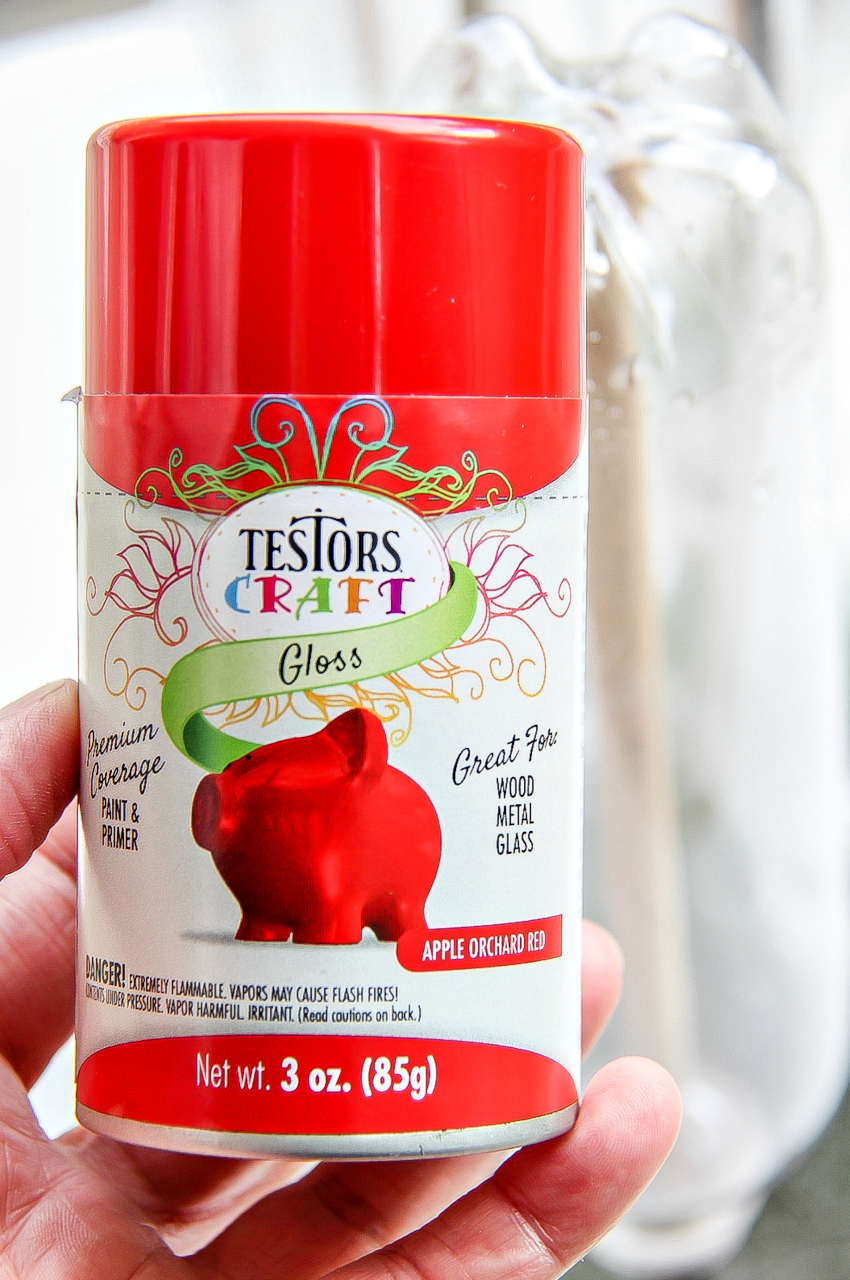 Once your bottles are completely dry, paint a belt across the center of each bottle and paint a small number on this inside of each buckle (this is for counting points for whoever gets their rings on the bottles). You will need to do two coats of each color.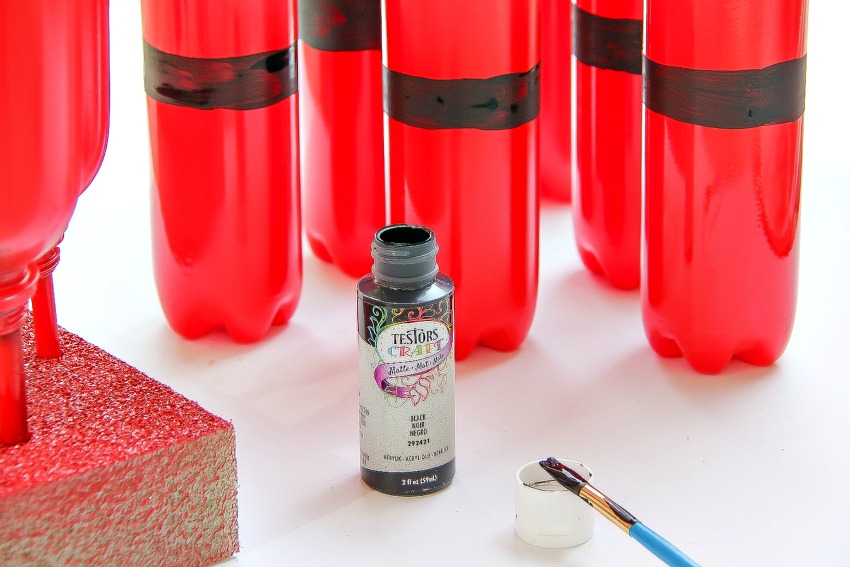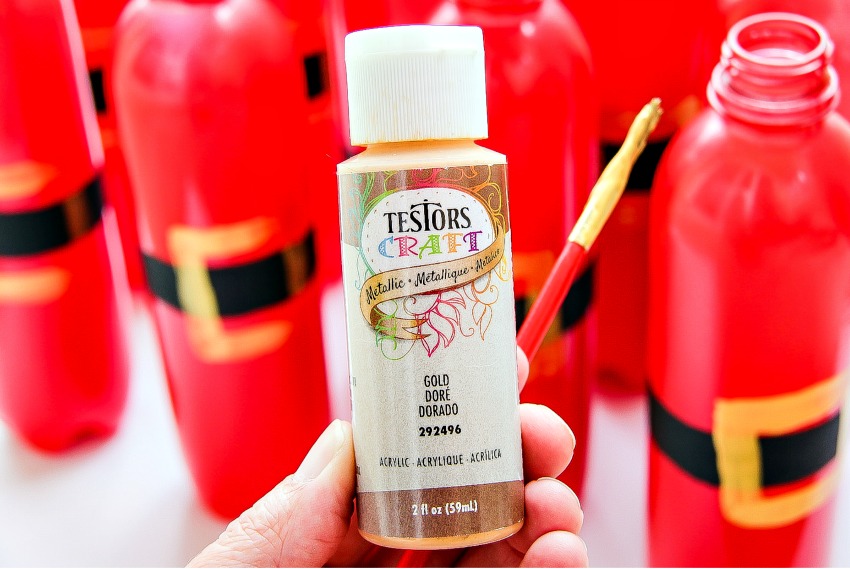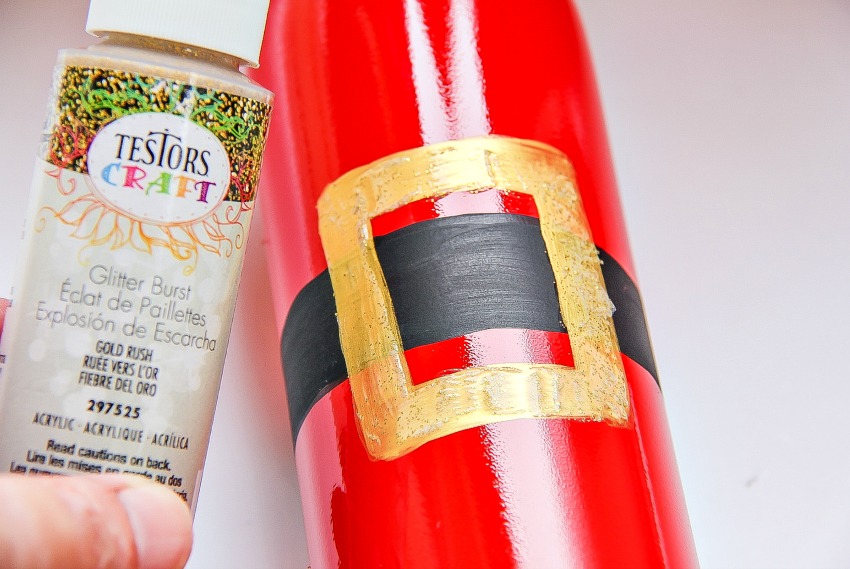 When painting the number in the center you can either freehand it, use a stencil, stamps, or foam numbers.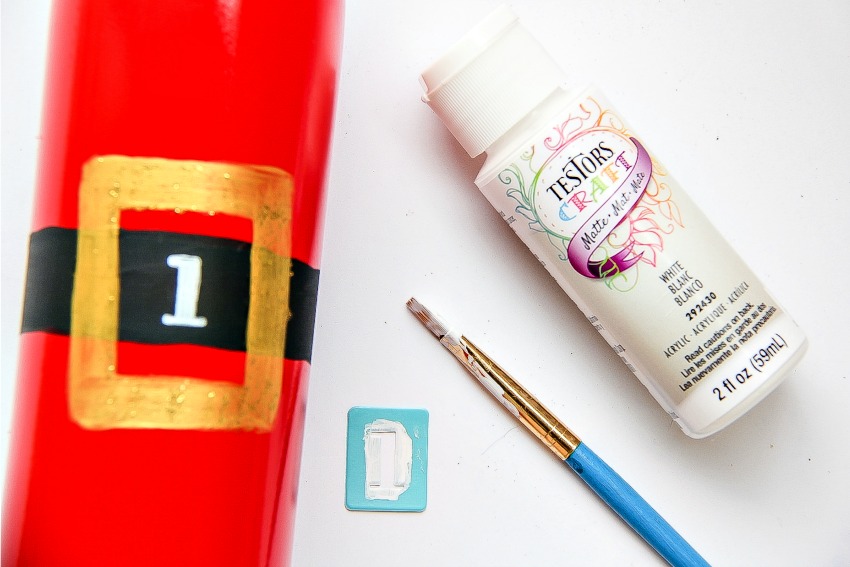 To stop the bottles from toppling over while playing fill them with water or sand. Now, grab your rings and you are ready to play.
Please pin this post for later:
*Thanks to Testors for sponsoring this post. Be sure to visit them on facebook, pinterest, twitter and YouTube for more inspiration. Testors products are available nationwide at all Michael's Craft Stores as well!