It's January people. This isn't my favorite month of the year… it's cold, the holiday decor and lights are gone, and did I mention it's cold?? But I am determined to make the most out of the rest of winter with a smile and a great attitude. I'm going to drink hot cocoa and bundle up in my favorite winter clothes. I'm also going to decorate my home in cozy cabin winter-ness. Wanna join me? Check out these 9 DIY decorating ideas for winter cabin home decor!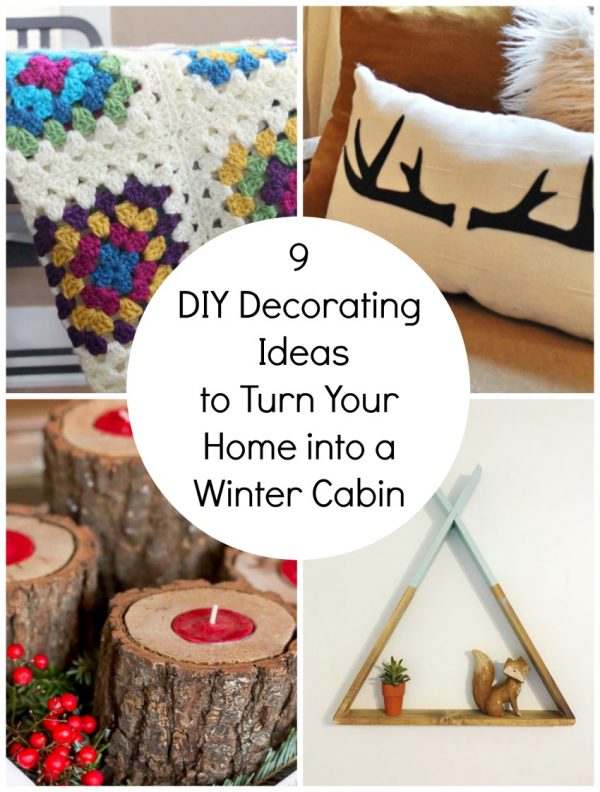 9 DIY Ideas for Winter Cabin Home Decor
1. Faux Antlers: Faux antlers will give your home that cozy cabin feel without actually having to be real antlers. These are easy to make and you can paint them white or any color you want to hang on your wall.  (via Think Crafts)
2. Granny Square Blanket: Sling this sweet granny square blanket over a couch to give your home that cabin look. Your family or house guests will fight over who gets to snuggle under this blanket. (via Make and Takes)
3. DIY Rustic Weathered Pallet Frames: Frame pictures of your family and friends in these awesome weathered pallet frames. If anything screams cabin, these frames do! They'll bring the home room together. (via Wife In Progress)
4. DIY Rustic Wood Candle Holders: I love the bright red candle mixed with the wood holders. It's an easy way to bring in color to your home for winter. Add some winter berries and you've got one cute centerpiece idea. (via Marty's Musings)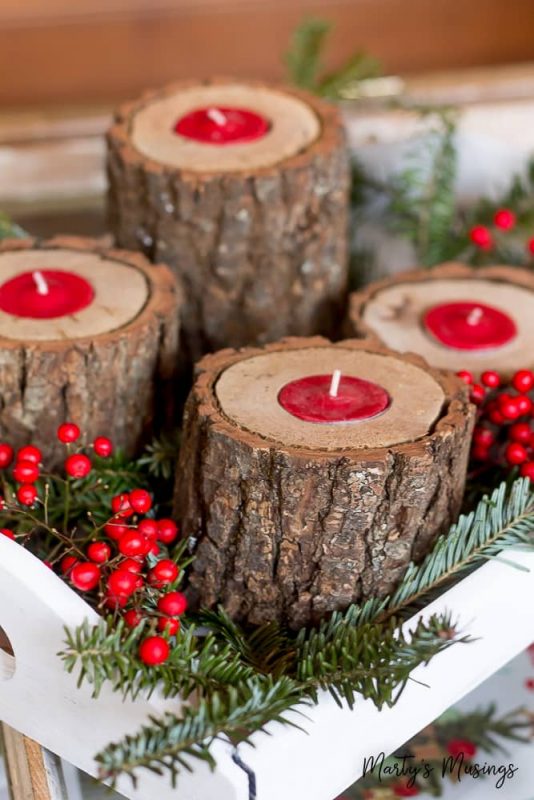 5. DIY Antler Pillow: Loving this DIY antler pillow. It looks so cute along with that faux fur pillow, doesn't it? This is a fun and easy DIY project to try. (via Creatively Living Blog)
6. Buffalo Check Plaid Pillows: These adorable plaid pillows are made from a blanket! It doesn't get much simpler than that. Plus, they're so cute!! (via Happiness is Homemade)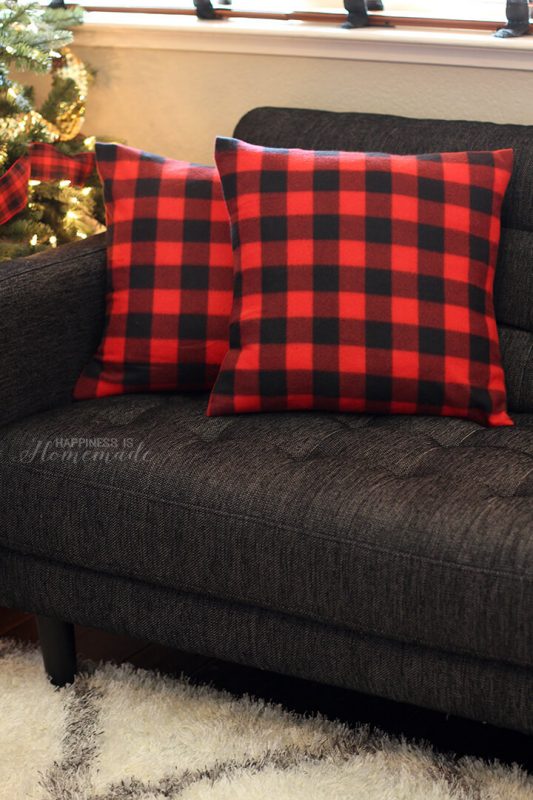 7. DIY Bear Rug: I am freaking out over this adorable bear rug! It would look perfect in a child's bedroom/playroom.  (via We Lived Happily Ever After)
8. DIY Wooden Teepee Shelf: I like this modern take on a woodland looking shelf. It's a pretty simple DIY that you can make for your own home. Add some succulents or winter flowers to complete the look. (via Little Petunia In An Onion Patch)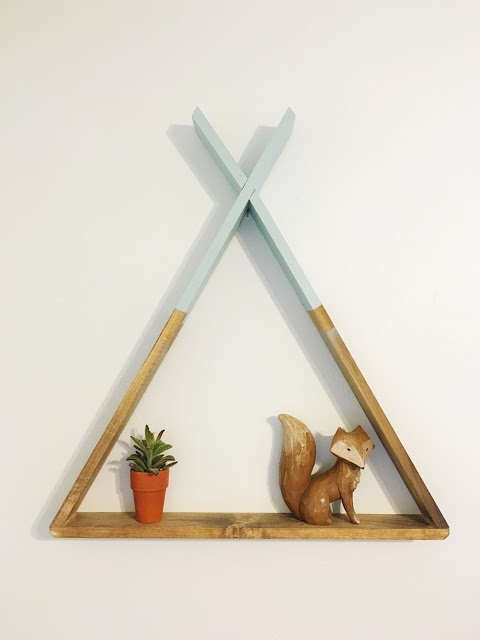 9. DIY Branch Art: Looking for a budget-friendly art project for your home? This branch art is it! All you need is a yard you can collect branches from. (via Coupon Karma)
I hope these winter cabin home decor ideas give you hope for a wonderful winter season in your abode!
Follow us on Pinterest for more inspiration!