We're getting "EGG-cited" to celebrate the Easter holiday with these Easter Egg Finger Puppets! They are so much fun to color, cut, and wear all around. Make them into all sorts of fun colorful eggs.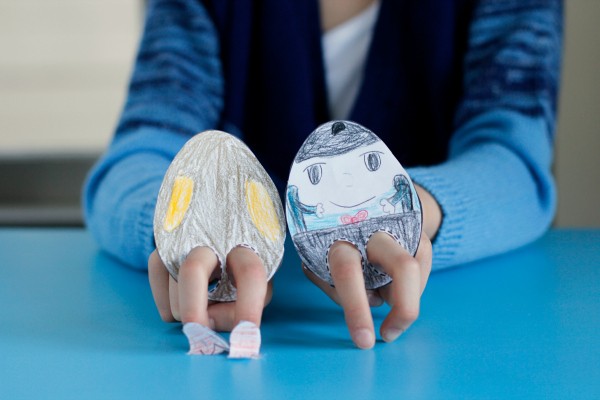 These little egg puppets are a blast to decorate, thanks to our printable designer Juliann Law. You can make these into pretty designs or silly characters. Put funny faces on these eggs or maybe even Humpty Dumpty. My oldest daughter created good ol' Humpty Dumpty, as well as the Golden Goose, pictured above! The goose is just coming out if it's shell :)
Easter Egg Finger Puppets Printable
Supplies:
Instructions:
Color your eggs any way you'd like. Cut out each egg oval. Cut the inside of each finger hole around the dotted lines.
Have fun wearing your EGG-cellent finger puppets!
Want more Easter ideas? See our Kids Craft Easter Page!