Easter is next month, so we're getting our house ready with a few fun spring flower decorations. We love crafting with plastic eggs, so we had a blast crafting these Plastic Easter Egg Flower Bouquets!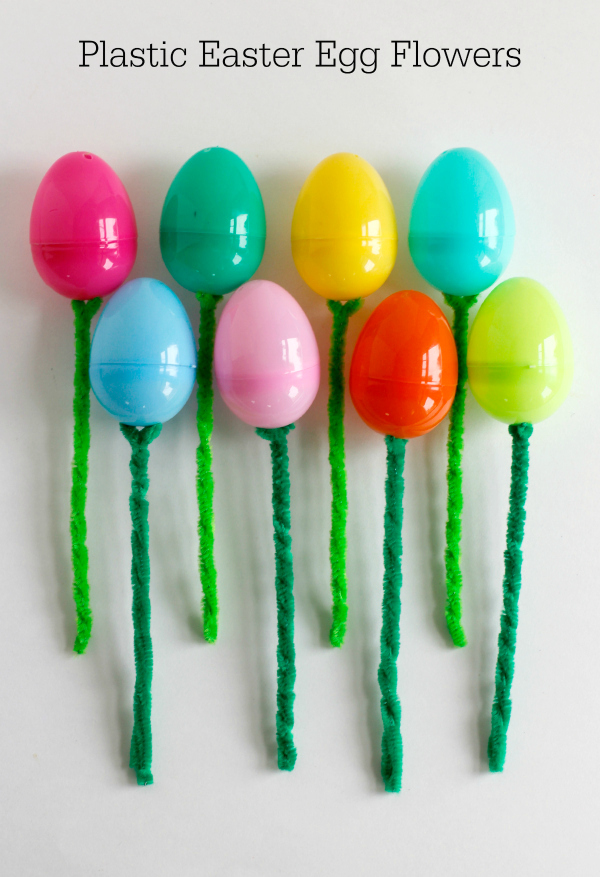 These Easter egg flowers are simple to craft and make a bright and beautiful bouquet! With only 2 supplies, you'll have a colorful display in minutes. They are super simple and can brighten up your home for spring.
Plastic Easter Egg Flower Bouquets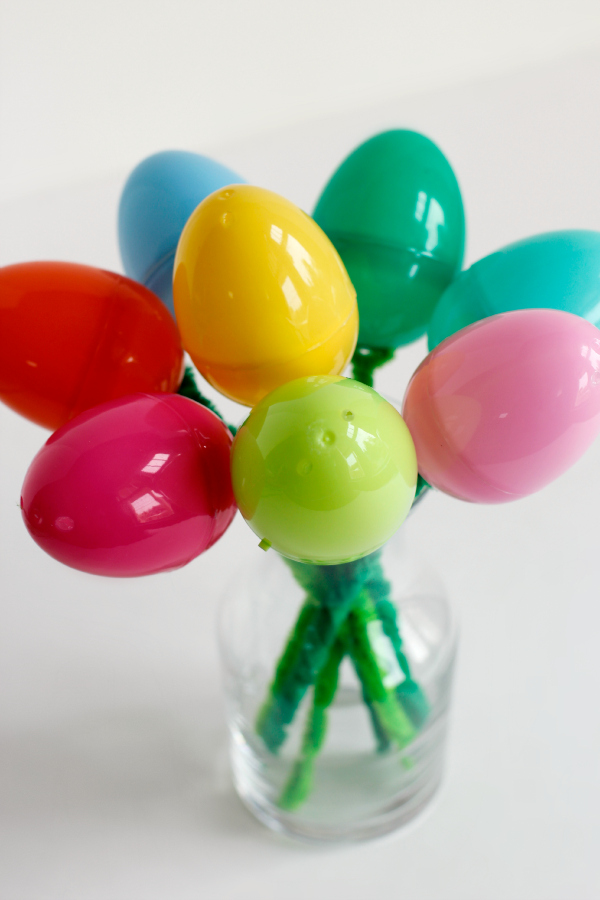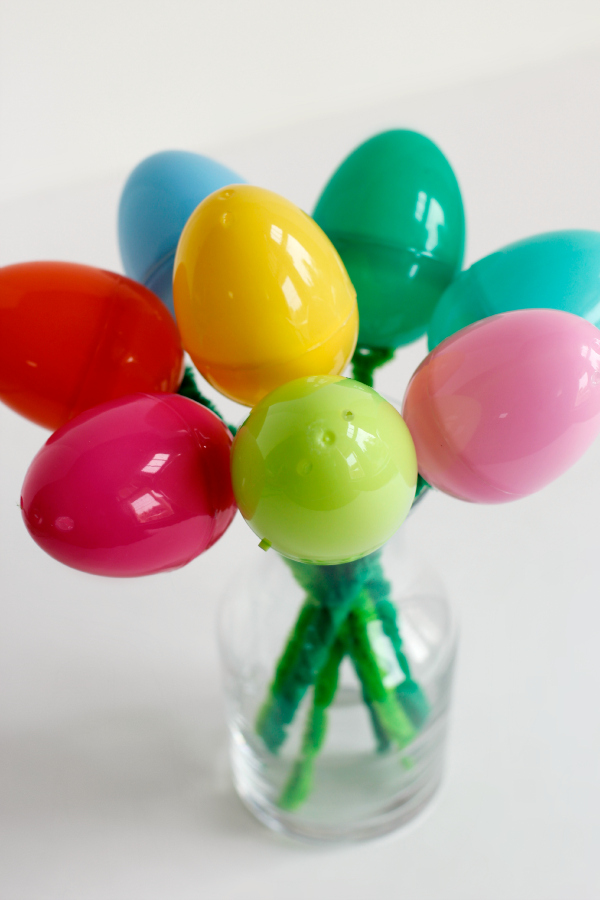 Supplies for Easter Egg Flower Bouquet:
plastic eggs
green pipe cleaners
Instructions:
There's a few ways to create your bouquet – by choosing the colors of plastic eggs that will work best with your home decor.
Or go all out with color and choose one of every plastic egg in the set!
How you make your Easter egg flower bouquet:
1. There are usually 2 holes in the bottom of your plastic egg. Thread your pipe cleaner up through one hole and back down the second hole.
2. Pull the pipe cleaner up and around to make sure they are even on both ends. Close the plastic egg.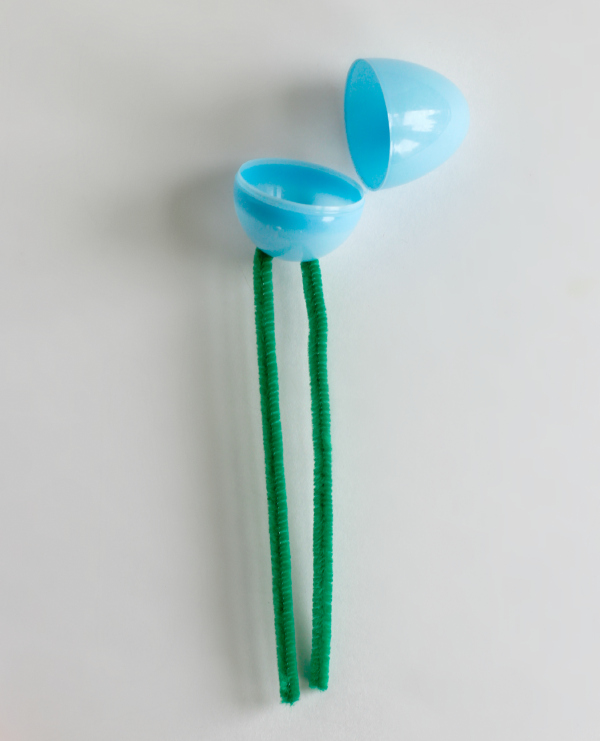 3. Twist the two ends together to make a firm and strong pipe cleaner flower stem.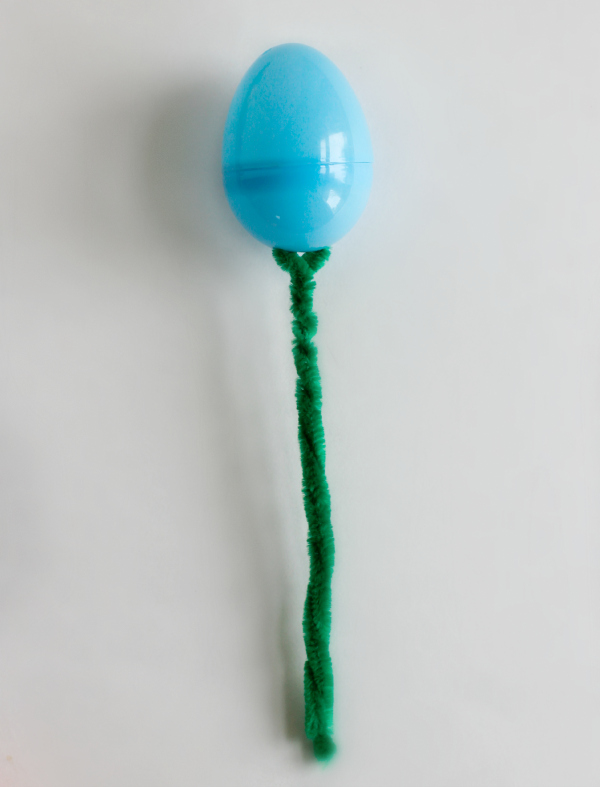 Make one of these for each of your plastic eggs.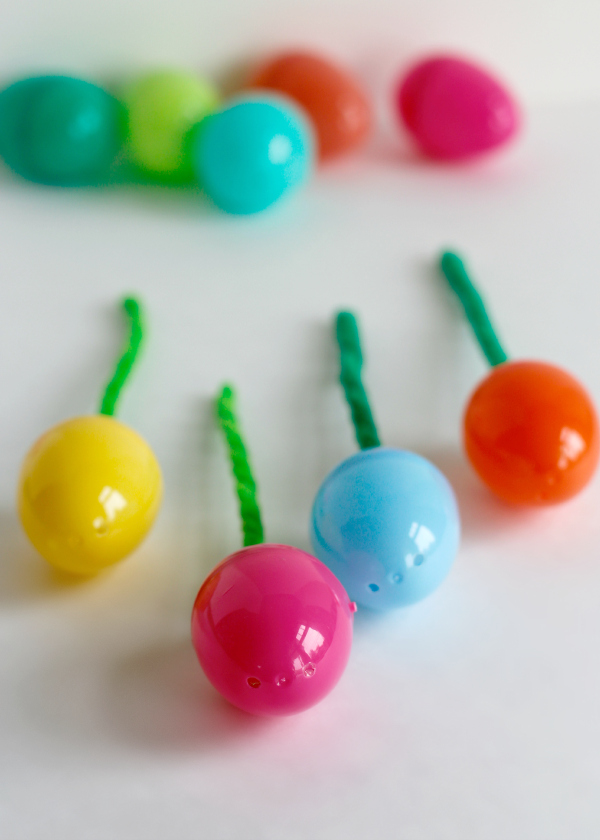 It's ready to group together and make a beautiful, colorful bouquet!
Add them to a vase and display them for an Easter Flower Bouquet!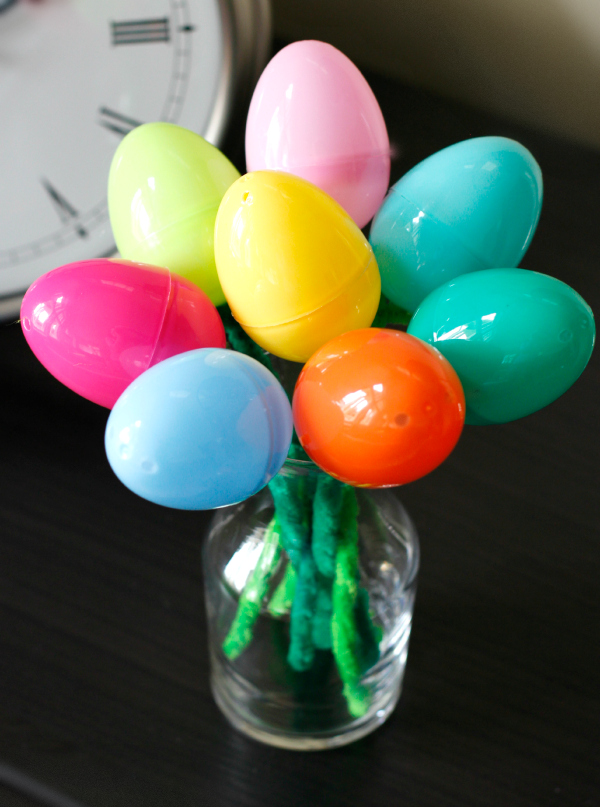 Have fun crafting for spring!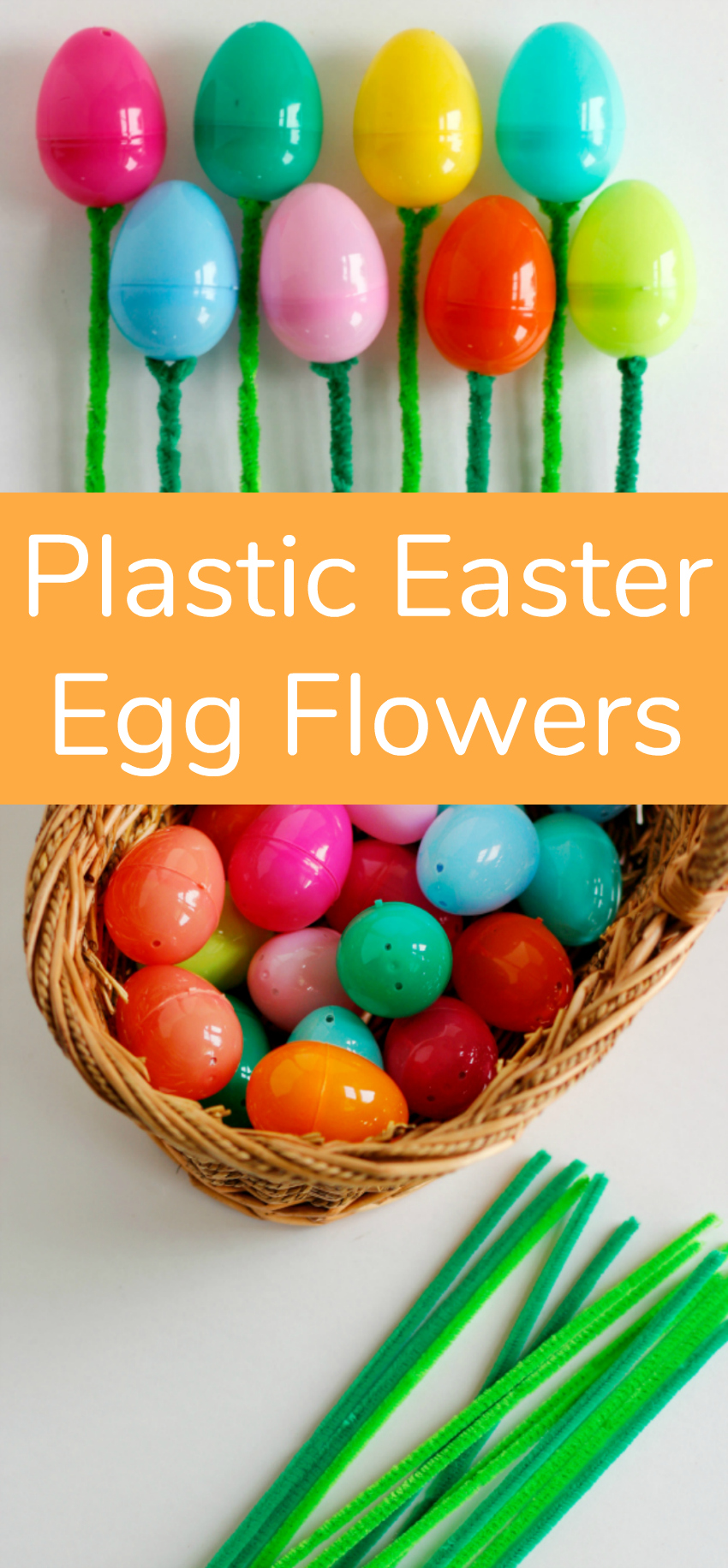 More kids crafts to make for Easter
*Originally posted 3/20/15