It's wedding season! I love going to bridal showers and seeing all the fun and creative gifts for the happy couple. If you're looking for an inexpensive yet thoughtful shower gift, here's one that costs only about $1 and takes less than 30 minutes to make! This over-sized paper clip keeps your recipe card up off the counter and safe from drips and splashes when you're cooking. Pair this easy recipe holder with a stack of recipe cards (with or without favorite recipes on them) and you've got a useful and cute gift in no time flat.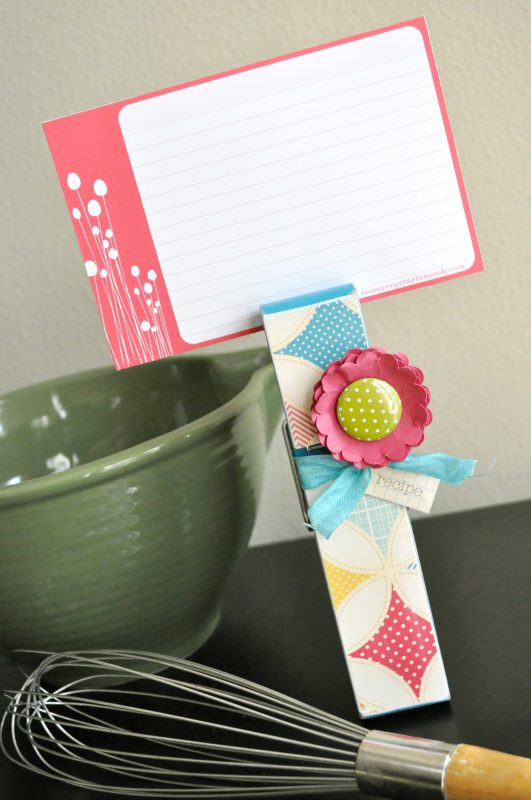 Easy Recipe Card Holder
Supplies for Recipe Card Holder:
Over-sized wooden clothes pin (I found mine at Michael's for $1)
Patterned paper
Craft knife and cutting mat
Decoupage glue and foam brush
Sandpaper or sanding block
Coordinating embellishments and adhesive (optional)
Instructions:
1. Trace your clothes pin on your patterned paper and cut the pieces out.
2. Apply a layer of decoupage glue to the clip.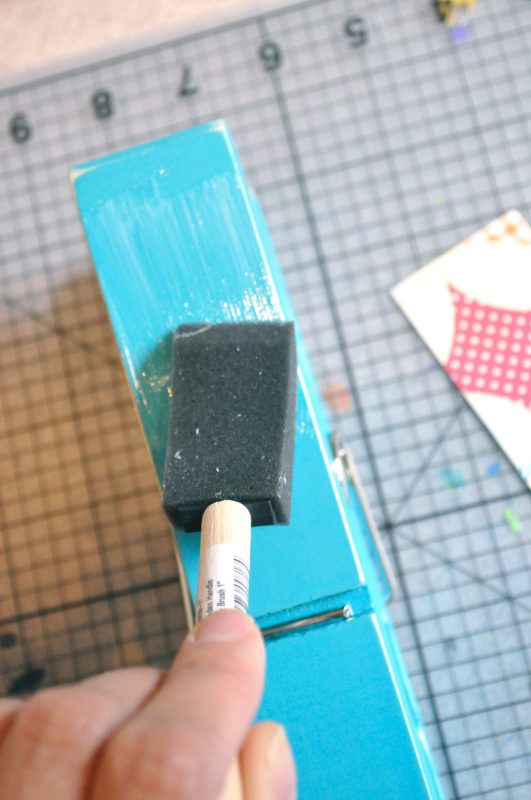 Place paper on clip and smooth out any air bubbles.
3. Place pin paper side down on a cutting mat. Using a craft knife, trim paper flush with the clip.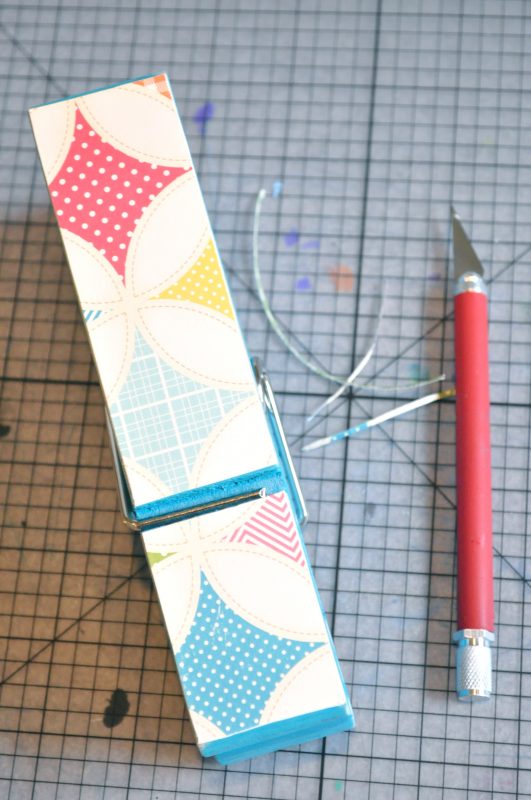 4. Sand the edges to make the paper become one with the clip.
5. Embellish with coordinating flowers, buttons, ribbon, etc.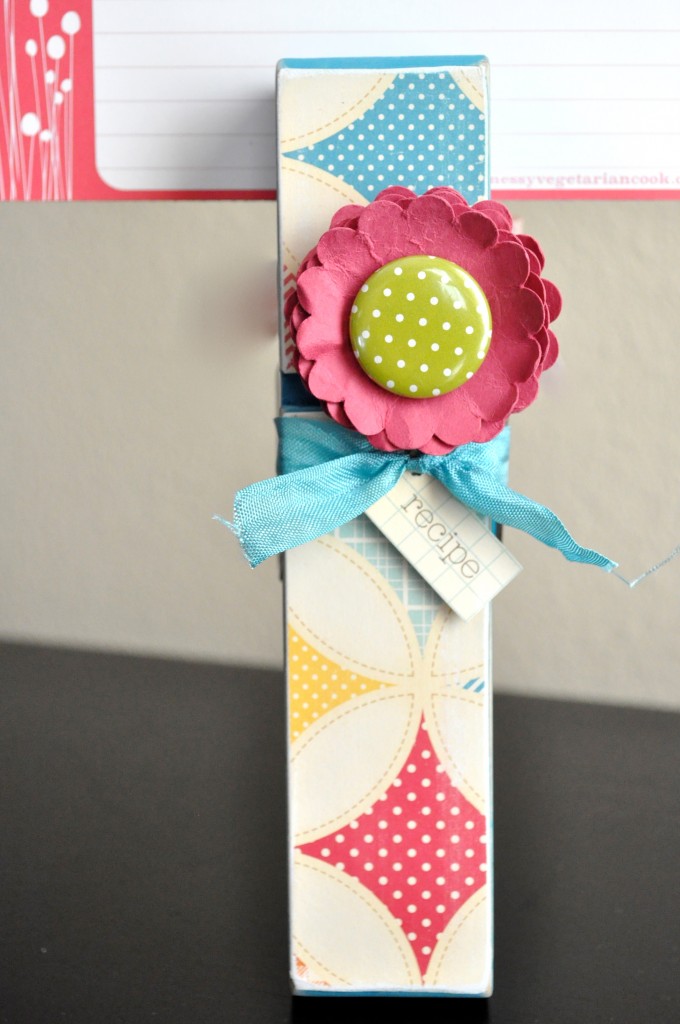 That's it! There are tons of free recipe card printables on the Internet, so find some that match the paper on your clip and you have a darling gift! I found these cards from The Messy Vegetarian.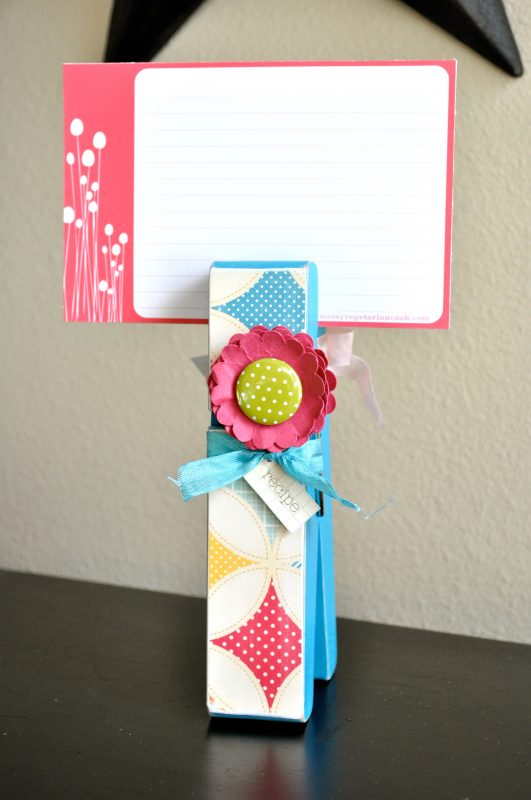 Here's another version with free recipe cards from Martha Stewart.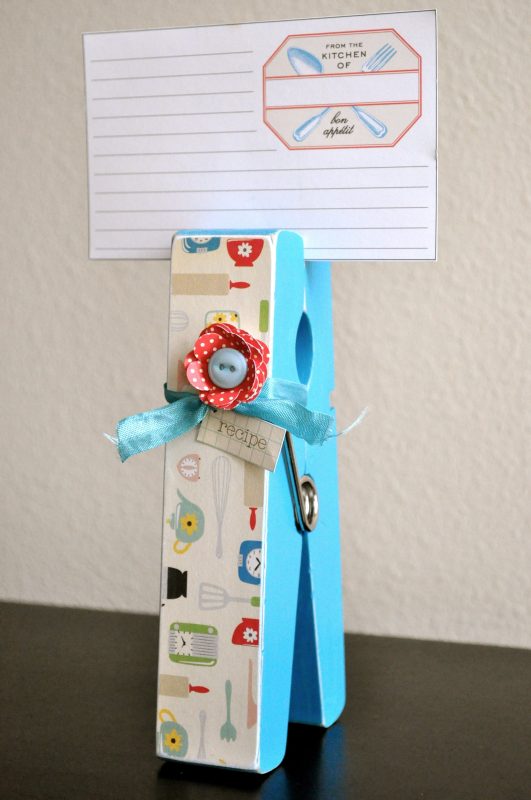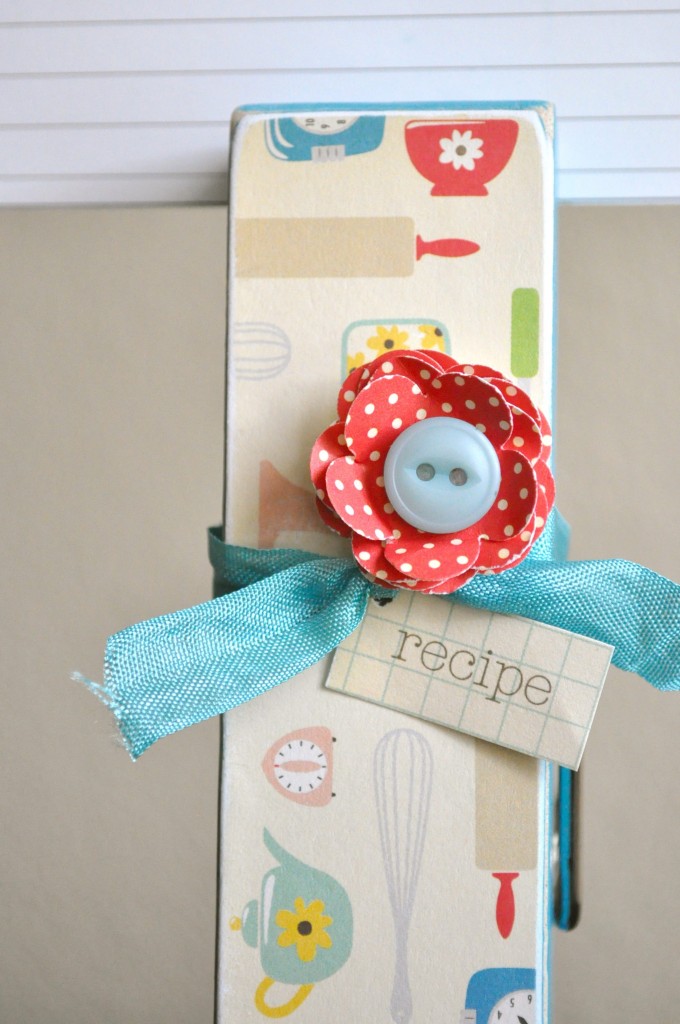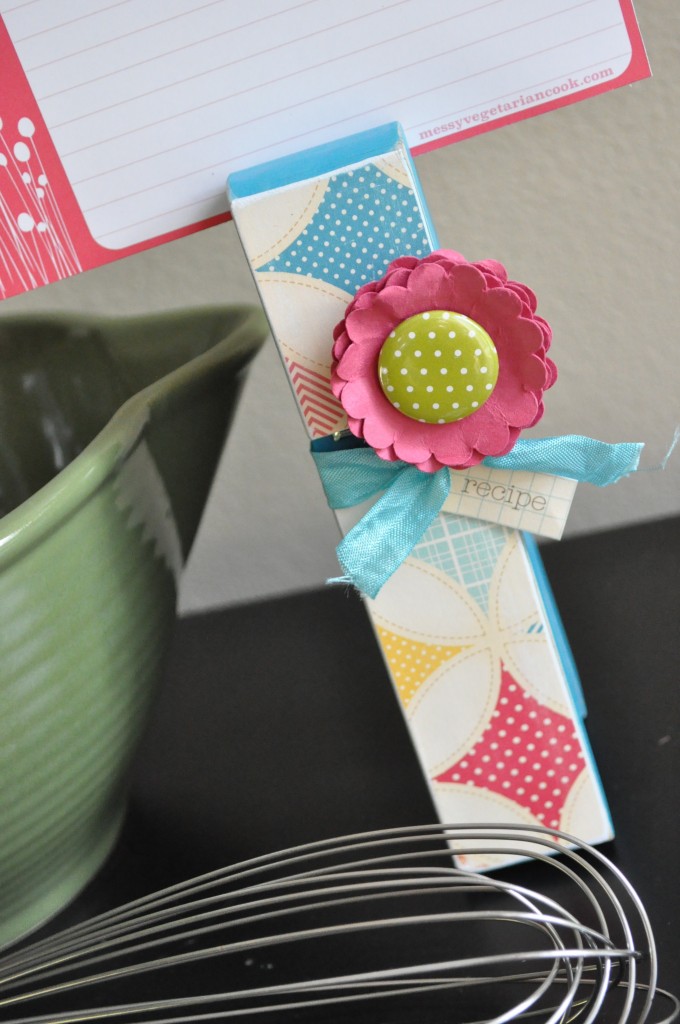 Enjoy!