Fall decorations are my favorite (Christmas is a close second!). Decorating for Fall front porch decor with pumpkins, mums, and a little bit of Halloween is my happy place. Every time I drive into my driveway and see my pumpkin covered porch and stairs, I can't help but smile. It reminds me that it's my favorite time of year and I have so much to be grateful for. I needed some different inspiration this year for my fall porch so I searched around for these 9 NOW ideas for fall front porch decor. Hopefully they inspire you too!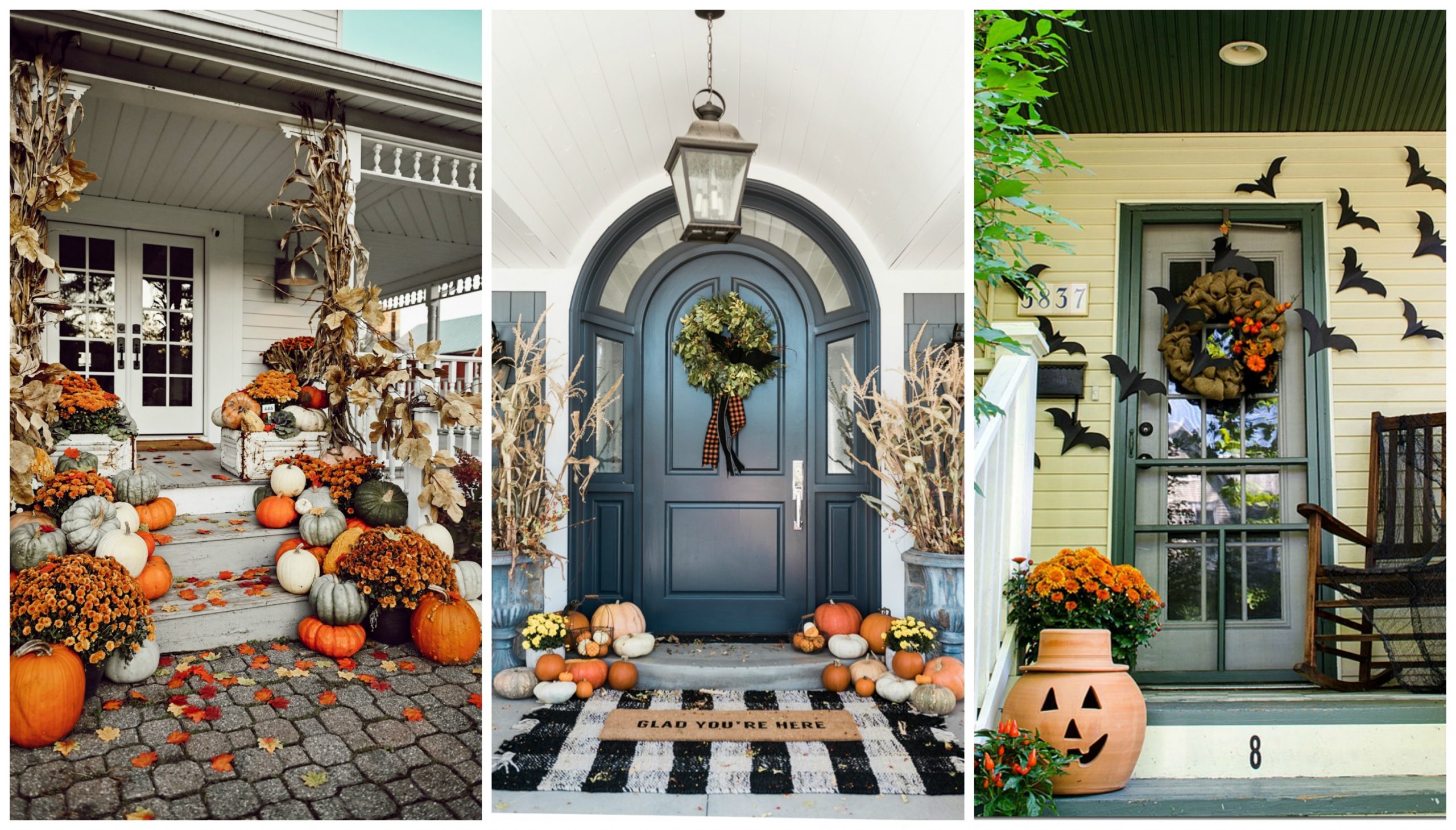 9 Ideas for Fall Front Porch Decor
1. Spooky Porch With Witch Hats: These hanging witch hats are SO cute and super on trend. It's spooky but not too spooky. (via Hostess Jo)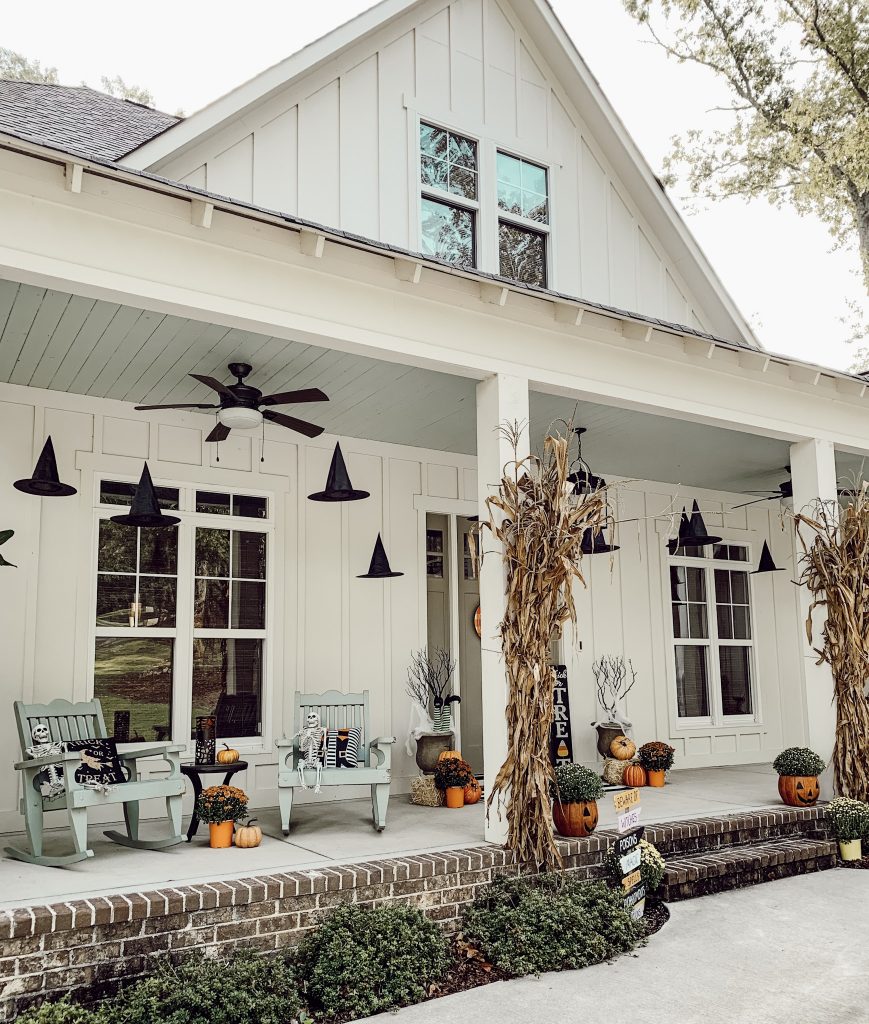 2. Flying Bats: This is one of my all time favorite Halloween decorations. I make these bats every year and hang them around my house. I love the look of them on the front door and porch! (via It All Started With Paint)
3. Laying Doormats: This is a MUST for fall front porch decor this year. Laying doormats brings lots of texture and dimension to the space. I love this inspiration picture! (via Rach Parcell)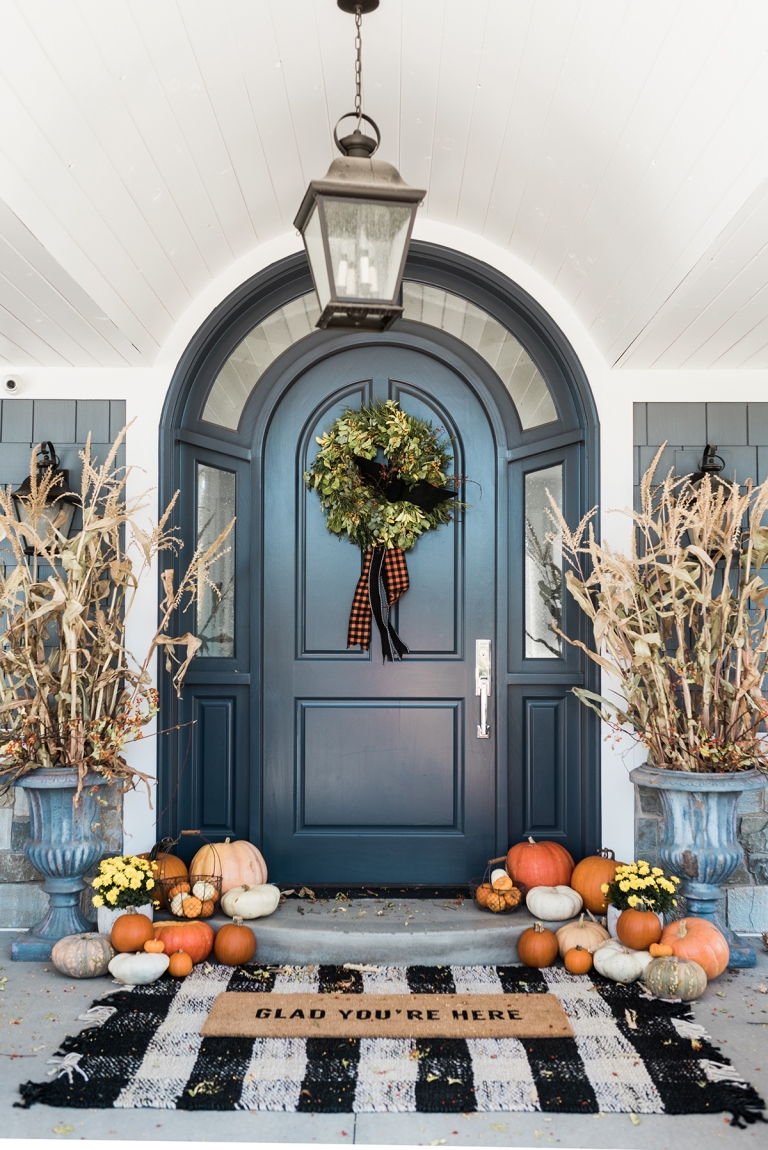 4. Decorating with Cornstalks: Loving the neutral look of this fall porch. The cornstalks bring in that extra fall element. Makes it super cozy! (via Modern Glam)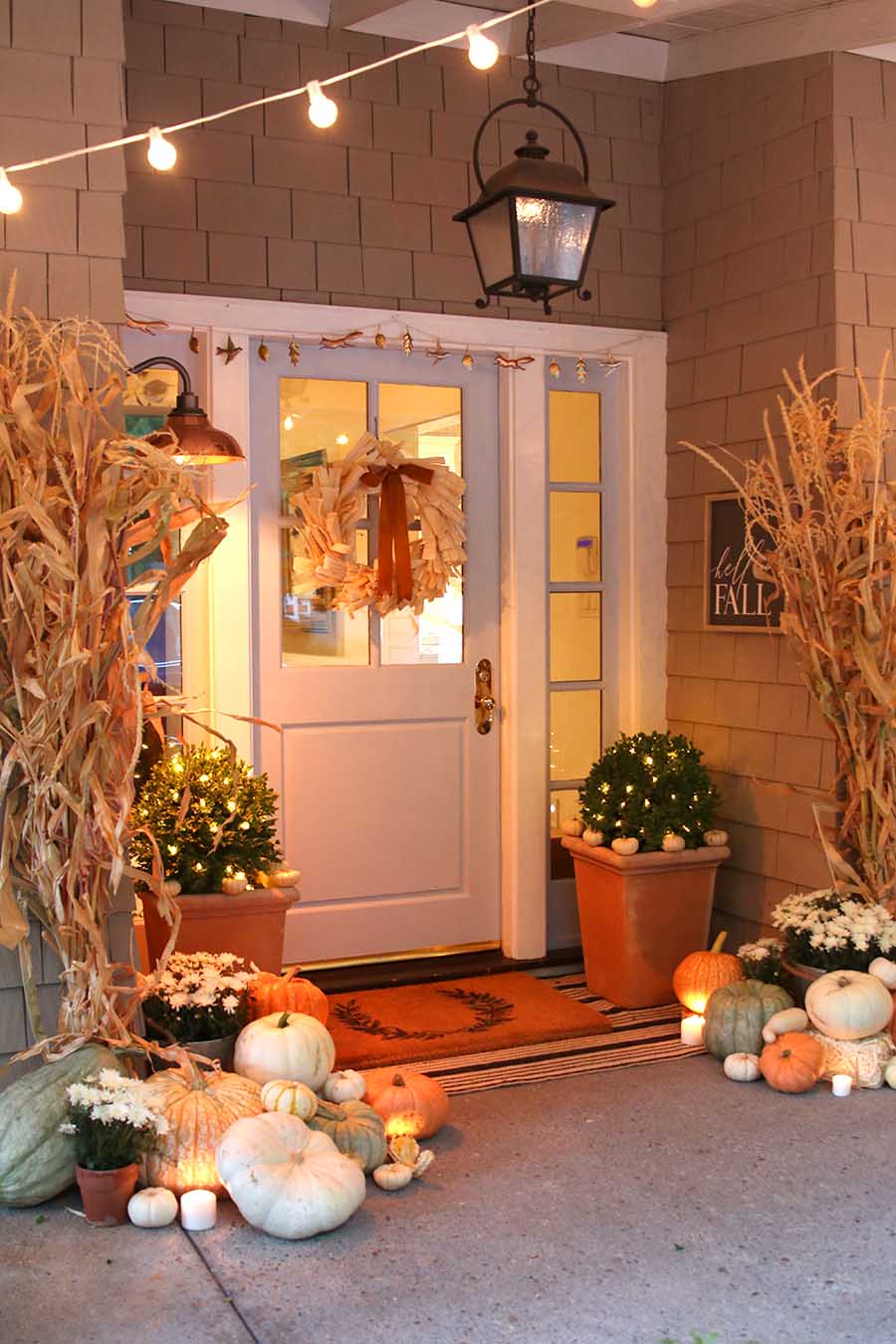 More Fall Front Porch Decor
5. Mums on Mums: Don't forget about fall florals! Mums are the perfect potted flower to put on your porch for autumn. They come in lots of different colors and they look so good layered with pumpkins. How gorgeous is this inspo picture? (via Classy Girls Wear Pearls)
6. Colorful Farmhouse Fall Porch Steps: The more pumpkins on your steps, the better! Don't underestimate how many pumpkins to buy at the pumpkin patch. You can never have too many IMO! (via Liz Marie Blog)
7. Extending Fall Decor: Think beyond the porch with your pumpkins and fall decor. Extend it all the way down the steps and into your front yard. (via Better Homes & Gardens)
8. Hay Bales: Don't forget a couple of hay bales to add to your fall porch. Hay bales add texture, height, and a farmhouse vibe. Get a couple of different sizes to bring in different heights. (via Sugar and Charm)
9. Easy DIY Halloween Wreath with Spiderwebs: I love the look of mostly fall decor with a little spooky mixed in. It's timeless and classic. This spiderweb wreath is perfect for adding that spooky element without going overboard. (via Modern Glam)
Happy fall ya'll!