It's time to get your garden ready for spring and summer! If you don't have a garden in your yard, let these family garden crafts inspire you to plant your own. Here's an idea- put gardening on your summer bucket list! These gardening crafts will get your family together and spending time outside during this beautiful spring weather. It never hurts to get a little dirt under your nails.
13 Crafts for the Family Garden
1. Ladybug Painted Rocks: Turn a boring old rock into a beautiful and colorful ladybug. These little cuties make the perfect decoration for your garden. (via Crafts by Amanda)
2. Easy Earth Day Craft: Up-cycle old bottle caps for pretty garden art. This craft is perfect for Earth Day or just a crafty day at home with your family.  (via Suburbia Unwrapped)
3. CD Wind Spinners: Display these CD wind spinners in your backyard by your garden. They shine so brightly when the sun hits them. (via Happy Hooligans)
4. How To Make Seed Bombs: Have you ever made DIY seed bombs? They are super easy and so fun to put together with your family. Plant them in your own garden! (via Practically Functional)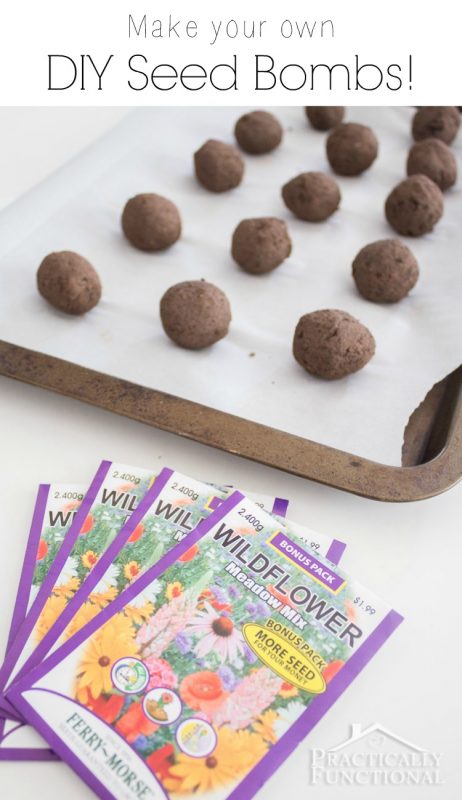 5. Fair Garden Flower Pots: Brighten up your garden with these colorful fairy flower pots. Your kiddos will really enjoy painting and crafting these pots. (via Make and Takes)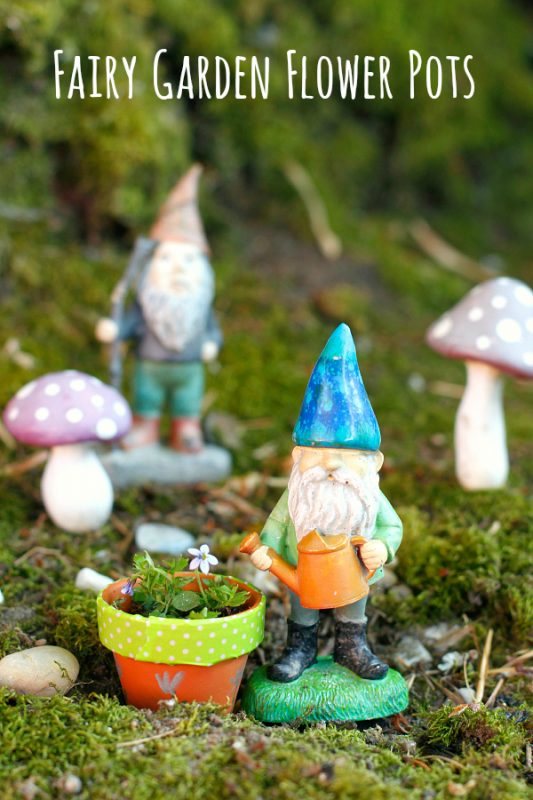 6. How to Make Garden Markers by Painting Stones: Aren't these garden markers adorable? I love how silly they are. These stones would be so fun to paint and put into your garden. (via Adventures in a Box) 7. Garden Wind Chimes: Listen to the beautiful chimes from this DIY garden wind chime. Use beads, an old gardening pot, and water-proof string to make this project. (via Sugar Spice and Glitter)
8. Plant Markers from Popsicle Craft Sticks: Simple popsicle craft sticks make the perfect markers for different plants in a garden. Paint them different colors and draw designs on the sticks to personalize them. (via Make and Takes)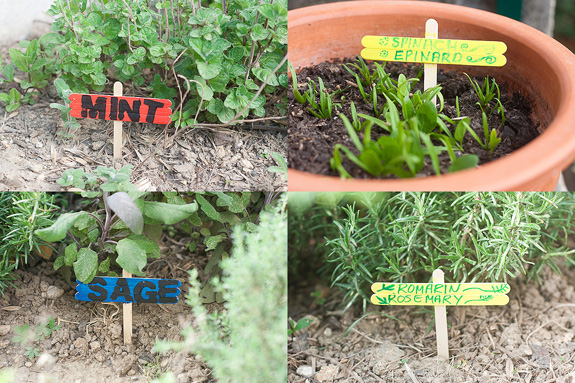 9. DIY Birdhouse with a Pretty Penny Roof: Birds will come flocking when they see this DIY birdhouse made with pennies. Put it in your garden for some pretty decor. (via Dream a Little Bigger)
10. Tin Can Planters: Recycle an old tin can into a fun plant character. Use googly eyes and pipe cleaners to make faces on the tin cans. Put your favorite plants inside and watch them grow. (via Darice)
11. Mini Garden Gnomes: Did you know you can make garden gnomes out of toilet paper rolls? These mini garden gnomes will look super cute in your garden. (via Apartment Therapy)
12. Recycled Plastic Easter Egg Toadstools: This is the perfect time of year to make these toadstools made from plastic Easter eggs. Paint polkadots on the plastic eggs to create these cute garden toadstools. (via Artzy Creations)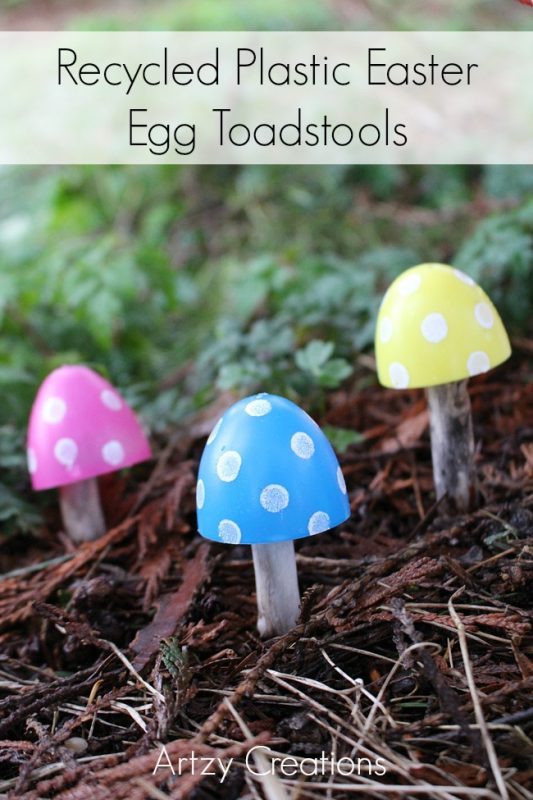 13. Garden Gnome Craft: This garden gnome craft is so easy that even your littlest kids can make it. Have your kids decide where to put these gnomes in your garden. (via Club Chica Circle).
If these family garden crafts don't make you want to get outside and start gardening, I don't know what will! Have fun gardening and crafting with your family!
Follow us on Pinterest for more family garden crafts inspiration!