Hi, Lucy here again. I'm going to teach you how to make a feather fishy. It's a really great way to help your kids find something fun and feathery to do.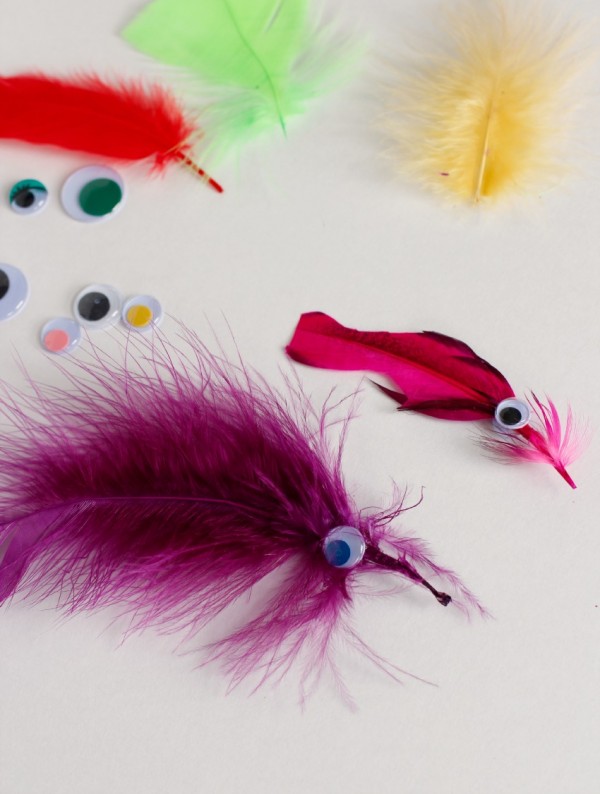 Supplies for Feather Fish:
1. First, grab the glue and put it on the spot on the feather where you want to place the eye. 2. Next, you place the eye on the glue.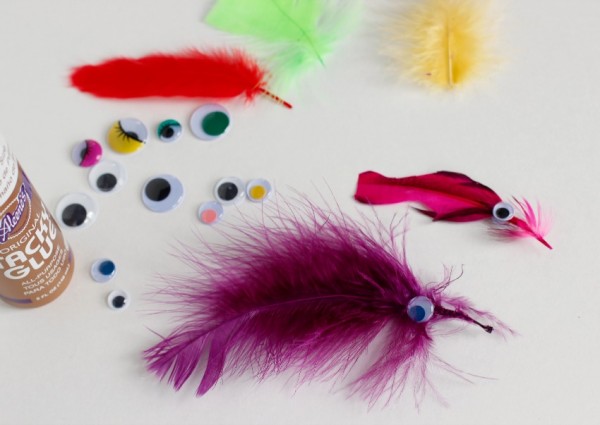 3. Wait for it to dry. And while you're waiting, you can take another feather and start tickling around!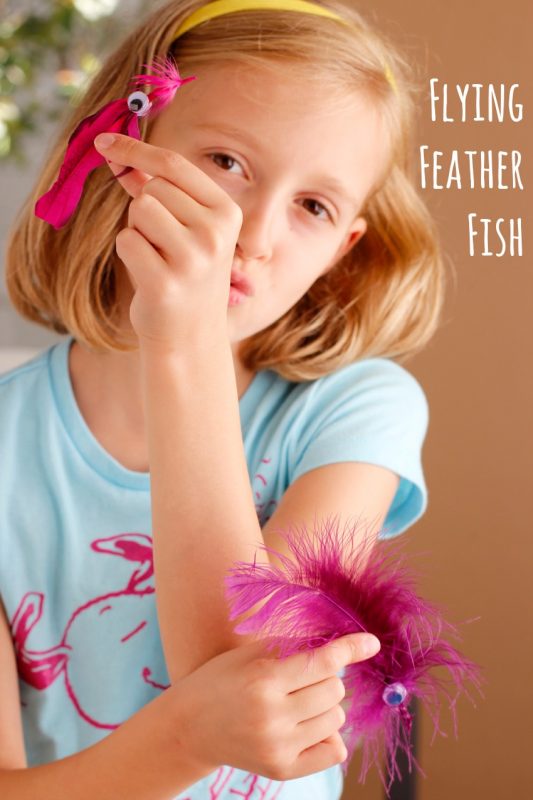 Now you're done and ready to play with your feather fishy friends!