We're having fun being scientists as we make a glitter tornado craft. My daughter loves to wear anything that makes her work more efficiently, so we grabbed a pair of goggles, our science notebook, and got to work on a fun kids craft!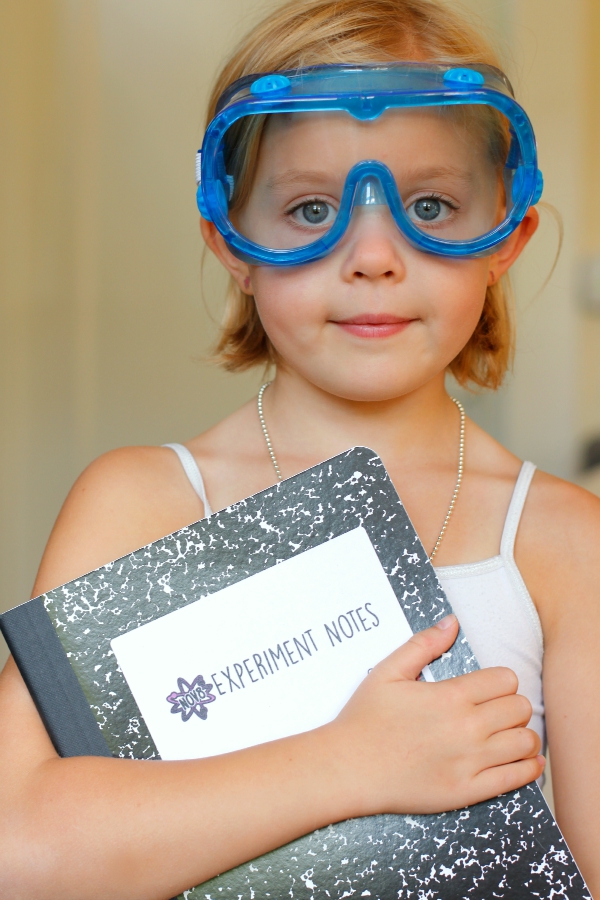 There's a fabulously fun new show streaming on Netflix called Project MC2: "This teenage spy team become secret agents who use their science and tech skills to save the day." I'm part of the Netflix StreamTeam and they were kind enough to send us a care package of a few experiments to work with, inspired by the show.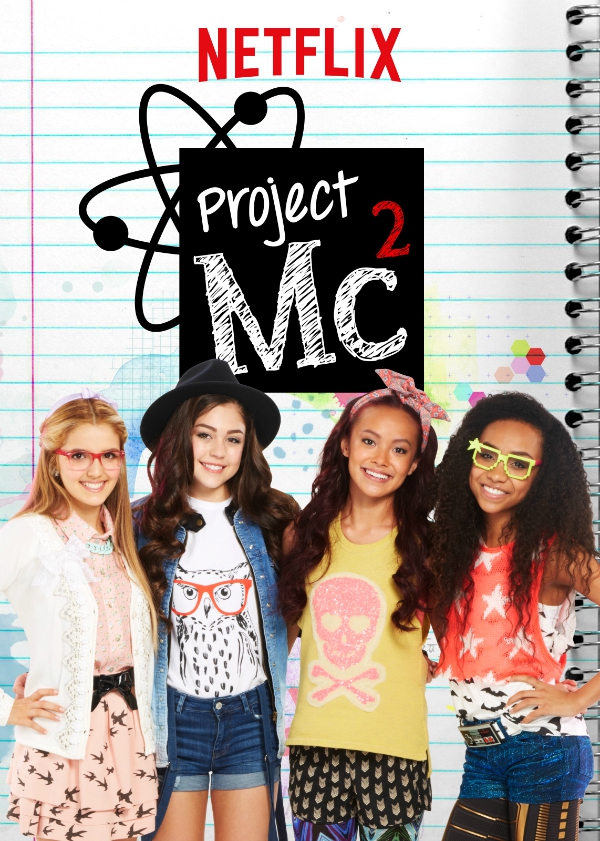 The box was full of all sorts of cool things to experiment, test, and observe. This glitter tornado project was our favorite. Here are the details for making your own!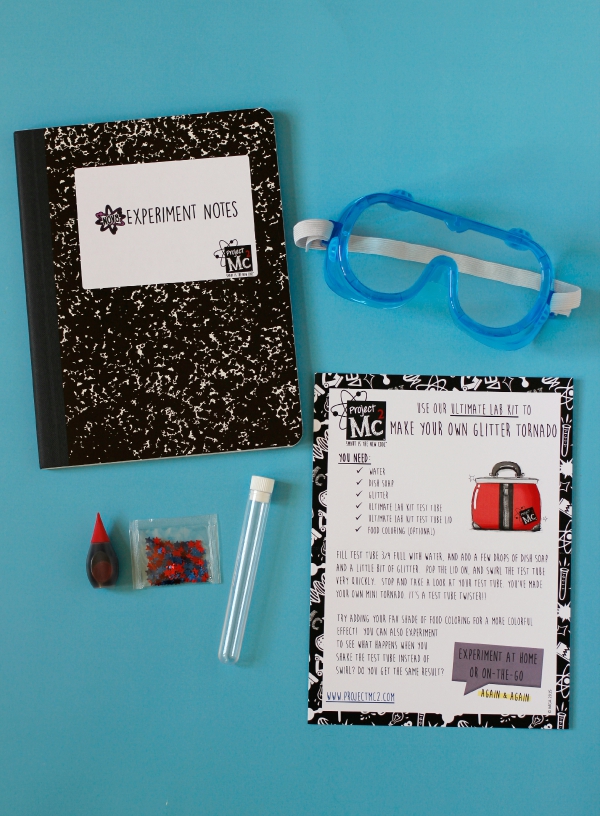 Supplies for Glitter Tornado:
water
dish soap
glitter
small plastic test tube – find one here
food coloring – optional
Instructions:
Add water to your tube 3/4 of the way full and add a few drops of food coloring if you'd like. Pour in a little glitter to the tube and place on the lid. Swirl around the tube and watch the glitter float all around. You've got your glitter tornado!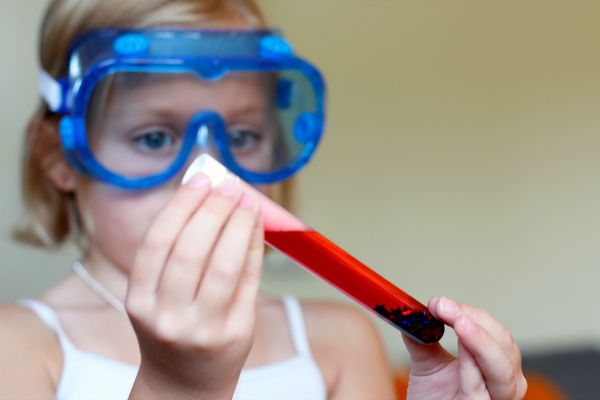 Be sure to log all the details of your process in your experiment notebook: How did it work? What happened with the glitter? What happens if you shake it? How long does it take for the glitter to move to the other side of the tube when tilted?
Have fun with science!