It's that spooky silly time of year when everything is about pumpkins, witches, candy, and costumes. I LOVE this magical time of year. There are lots of fun parties to attend and fall festivals to participate in. This results in many opportunities to bring a Halloween themed appetizer, dish, or treat. If you're in need of some fresh ideas, scroll through these 9 ideas for Halloween party food! This post goes perfectly with our 9 NOW Idea Series if you want to check out the other posts!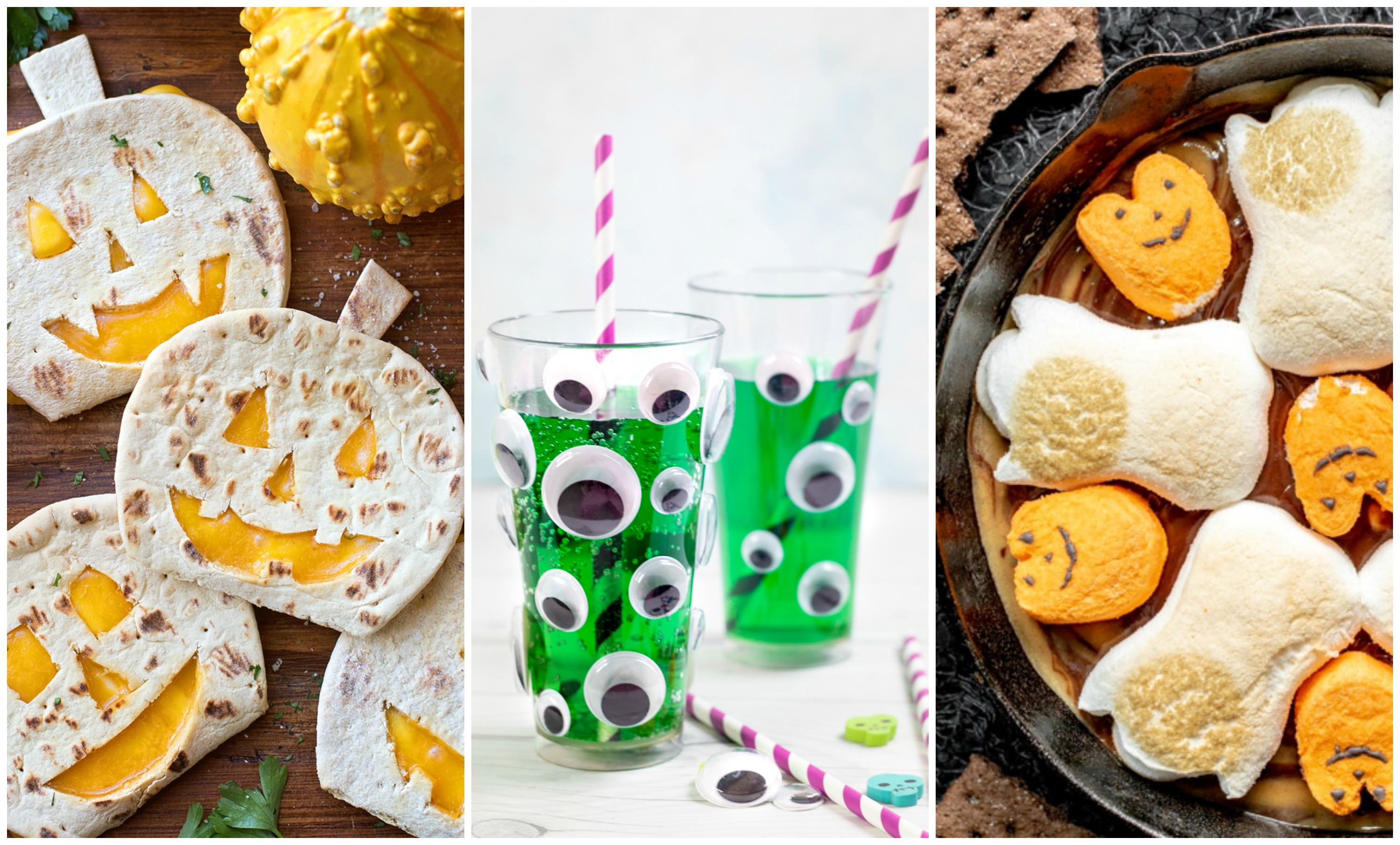 9 Ideas for Halloween Party Food:
1. Googly Eye Drink Glasses: Make these spooky drink glasses for your Halloween parties! Just add googly eyes and a green drink!
2. Easy Halloween Snack Ideas: There are few things I love more than a charcuterie/snack board. This Halloween themed one is TOO FUN! (via Fork and Beans)
3. Halloween Graveyard Brownies: Needing an easy Halloween themed dessert? These graveyard brownies are your answer! (via Tastes Better From Scratch)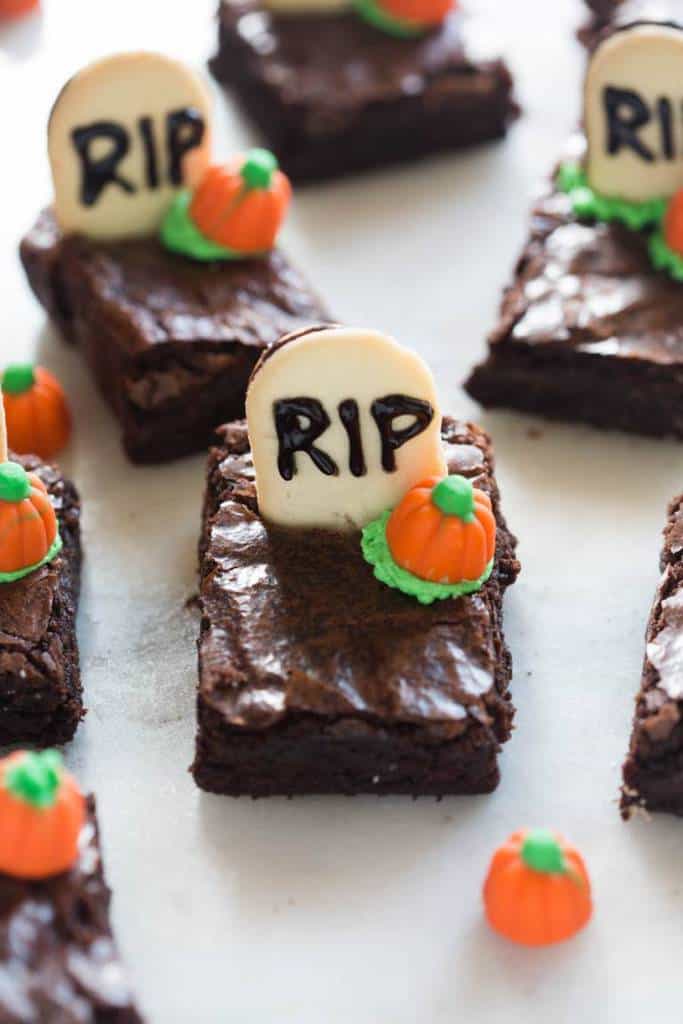 4. Pumpkin Quesadillas: These cheesy jack-o-lantern quesadillas are perfect for lunches, dinners, and all of your Halloween parties this year. Make spooky or silly faces with your favorite tortillas. (via Lil' Luna)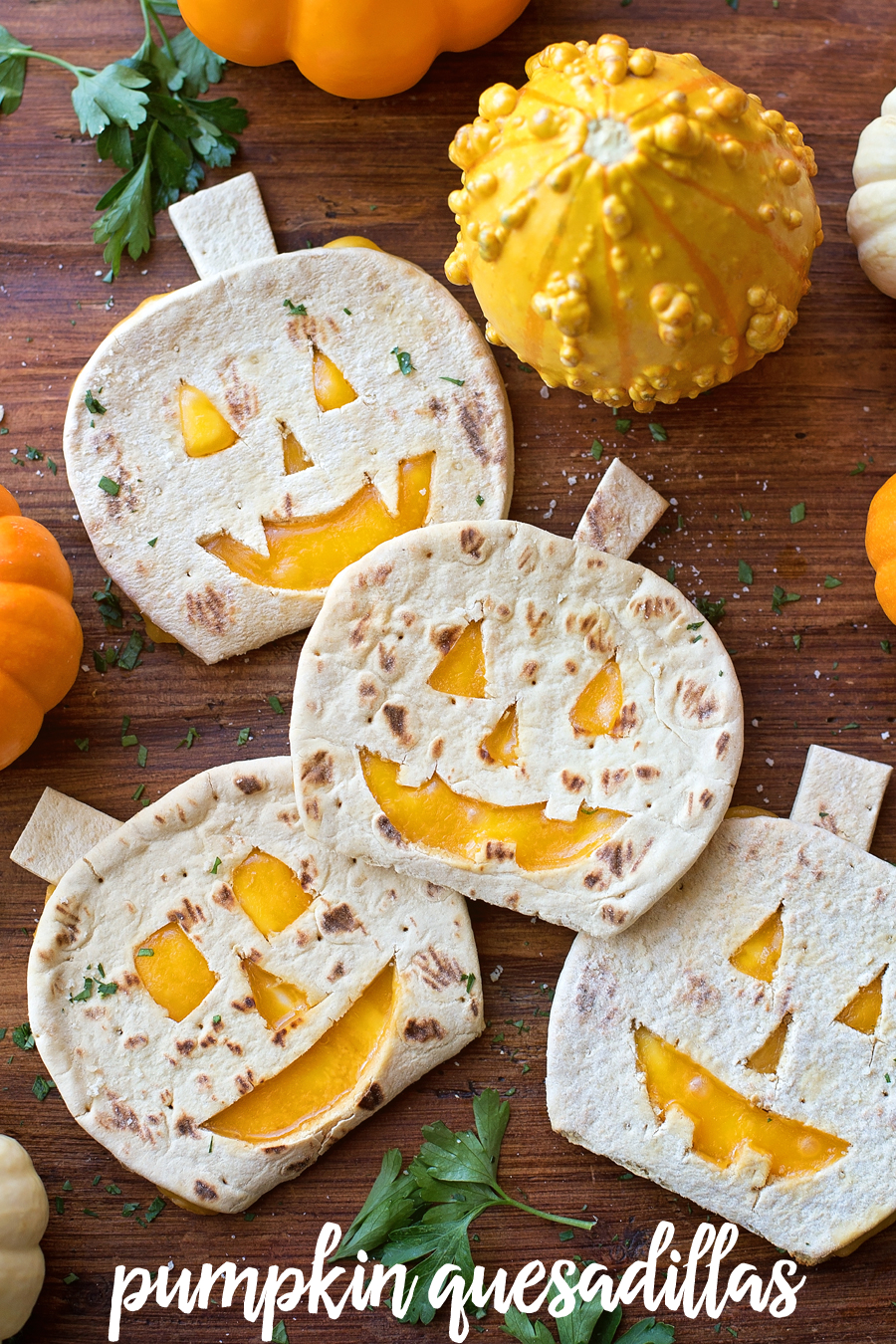 5. Candy Witch Brooms: Frightfully fun and really simple to make- these candy with brooms are equally cute and yummy! Grab some stick pretzels and peanut butter cups and get crafting.
More Halloween Party Food Ideas:
6. Monster Eye Asparagus Gruyere Tart: Add silly monster eyes to this asparagus gruyere tart and you've got the perfect dish for your Halloween get-togethers. One bite of this tasty tart will put a spell on you! (via Pizzazzerie)
7. Halloween S'mores Dip: Make this ooey and gooey Halloween s'mores dip for a delicious treat. This is made with Halloween peeps making it extra scary! Grab your favorite kind of cookie or graham cracker and getting dipping. (via Home. Made. Interest.)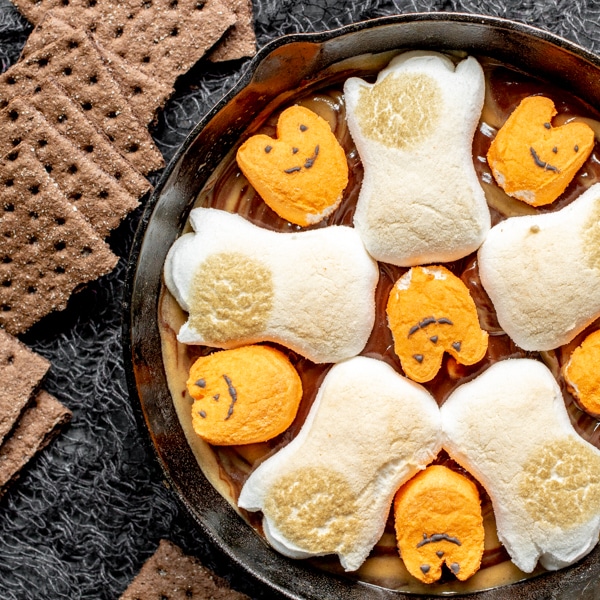 8. Jack o' Lantern Cookie Lollipops: These little jack o' lantern cookie lollipops are just the treat to give to your own little ghosts and ghouls! Kids can have fun dipping and decorating each pumpkin's lollipop face, making them come alive.
9. Witch Hat Cupcakes: Keep things simple with these crackling cute witch hat cupcakes. So easy to make with green frosting, Oreo cookies, Hershey Kisses, and some sprinkles. (via Tastes Better From Scratch)
Which one will you try this Halloween season!?
Pin these Halloween Party Food recipes for later: