I don't own any kind of cutting machine, so when I want to do this kind of project, it means going old school – with a template and scissors! I actually find the process soothing and therapeutic once I get into a groove. Here's how I made this leafy Fall wreath!
Supplies for Handcut Fall Leaf Wreath:
3 sheets of 12 x 12 kraft cardstock
Leaf and flower templates – I used the Makin it Cute set from My & My Sister Designs. It's made for sewing but works really well for paper crafts too!
Pencil
Glue stick
Scissors
Patterned paper & baker's twine (optional)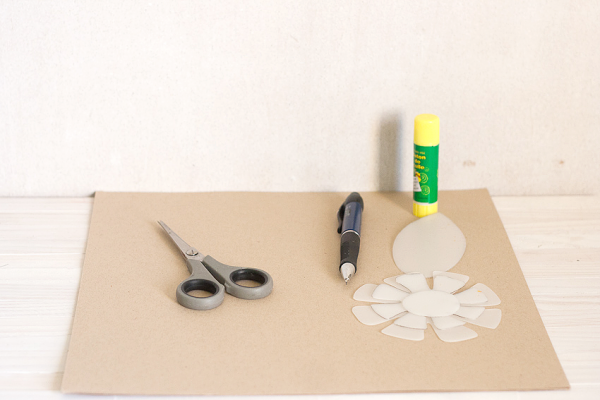 Start by making a wreath base using one sheet of paper. Draw two concentric circles, then cut out the shape. You can use two plates as a guide for drawing the circles.
Don\t worry if it isn't cut perfectly, as we'll be covering up those edges.
Now draw out your leaf and flower shapes on the other two sheets of paper.
Also make use of your scraps!
Cut all your shapes out. Now it's time to form the wreath.
Start sticking your leaf pieces onto the wreath shape as shown
Continue around the circle, until you have a space just smaller than your flower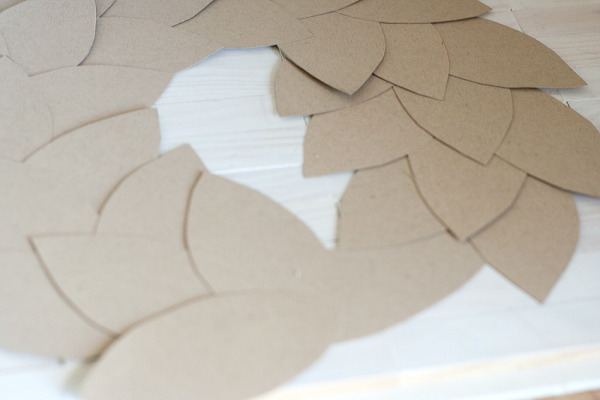 Add two last leaves as shown
Now crumple up your flower pieces. This will add some textural interest.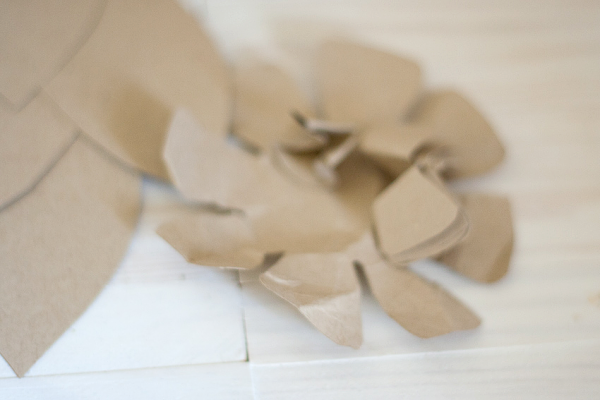 Attach the flower layers and hang!
I love the monochromatic and natural look, but you can also dress the wreath up with a bunting!
To make the bunting:
1. Cut small triangles from patterned paper
2. Glue them to some baker's twine
3. Now decorate your wreath!
I hope you're having a lovely Autumn!