The most popular craft for Halloween has got to be Jack O-Lanterns. Whether on DIY projects for inside, or outside the home, pumpkin carvings, or fun food, they are so popular and easy to do. Plus, they make a great addition to your Halloween home decor too. Have you been making any fun Halloween crafts? I'm so excited to share a tutorial to make a Jack O'Lantern lighted garland for your home.
Jack O'Lantern Lighted Garland
We've all seen the boxes upon boxes of colorful lights on strings in the big box and craft stores leading up to Halloween. They come in an array of colors including orange, green, white, and purple. But did you know you can do more with them than just string them around your eaves or windows? You can craft with them too.
Tip: Purchase the LED lights and test them for a couple of hours before using them in a craft to ensure they won't get hot.
Supplies:
LED lights in orange (unless you decide to make something other than Jack O'Lanterns)
Clear round holiday ornaments – make sure the opening is large enough to put the lights through.
Testors Craft 3oz Aerosol Paint – black
Testors Amazing Air Airbrush Kit – you'll need the one with orange and red paint
Scissors
Sharpie – black
Instructions:
The first thing you need to do is make sure that your lights won't get hot and that they will fit through the opening of the ornament.
The next step is to place the hanging attachment back into place to see how many prongs you will need to remove so that it sits over the lights wires.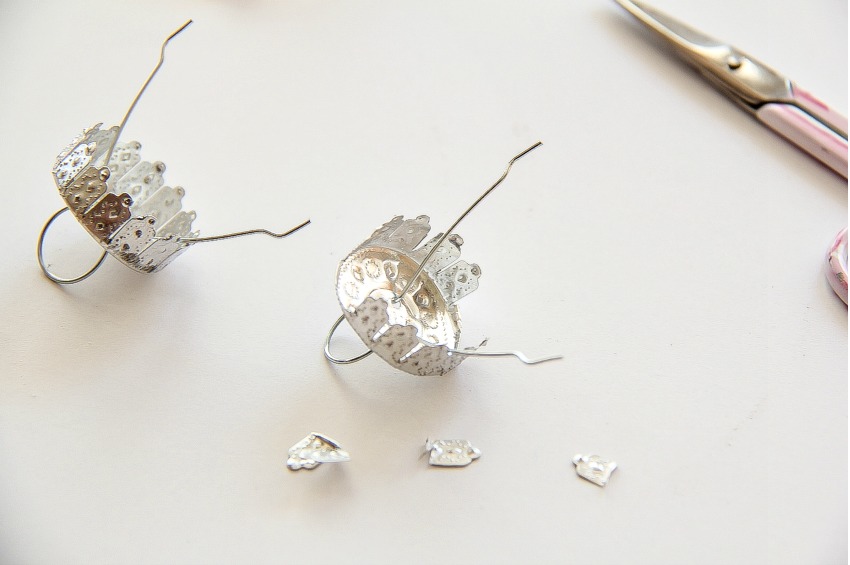 Now, it's time to paint.
Use the Testors Amazing Air Airbrush Kit to paint the clear part of the ornaments. I found the best way to paint them was to stand wood dowels into a foam block.
Airbrush the bottom of each ornament with red, and then transition through to orange, so that it gets lighter as it gets closer to the top of the ornament.
Set the ornaments aside to dry completely.
Once dry, add the silver hangers from each ornament onto the dowel  rods and using the Testors aerosol paint in black, paint each top.
Spray-on a fresh coat of color to repurpose vintage finds, personalize home décor, create seasonal home accents, finish the perfect gift and completing general arts & crafts projects. With Testors, the creative possibilities are endless! Testors Craft ® Sprays are now available at Target.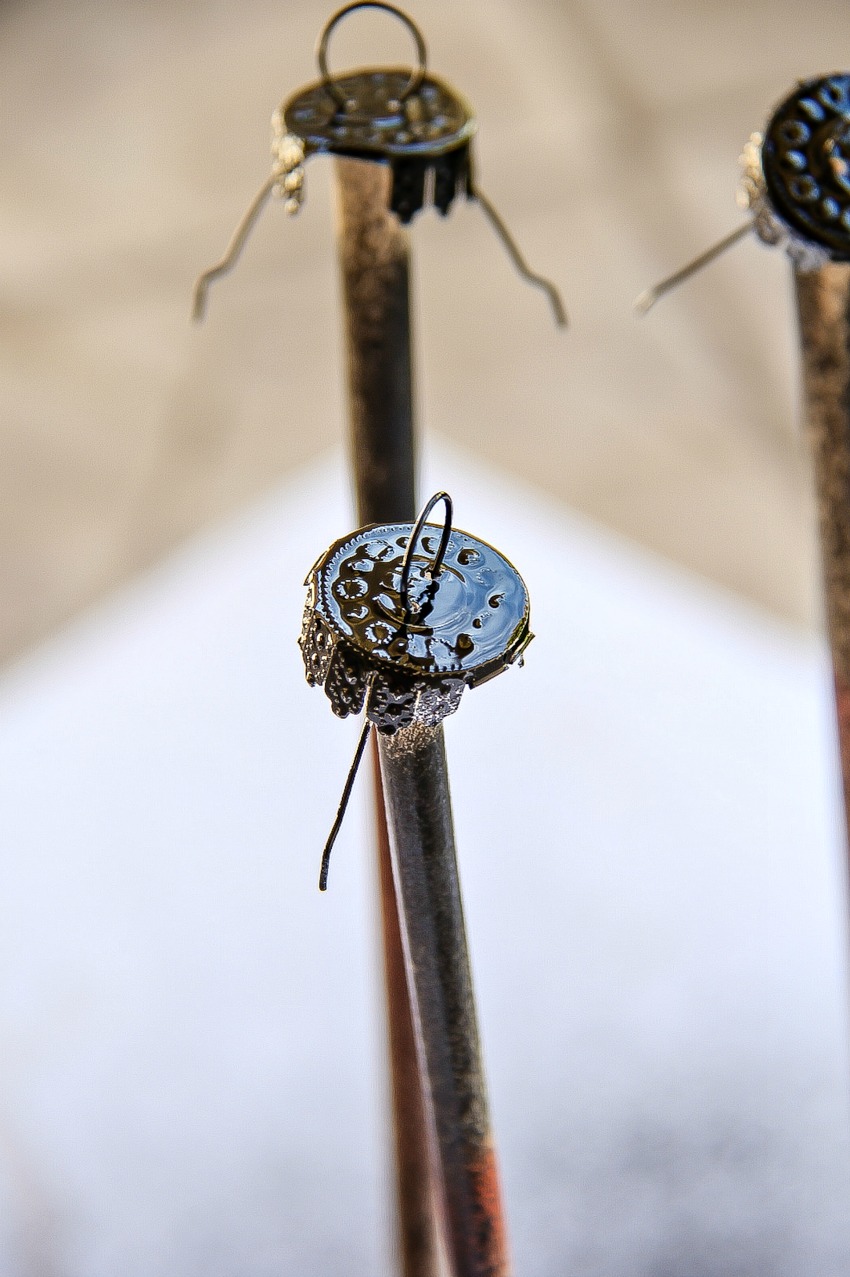 Once the orange part of the ornament is dry, use a Sharpie to draw on the Jack O'Lantern face to each one.
Now, you are ready to hang your lighted Jack O'Lantern garland.
I skipped every other light, and then popped a light inside an ornament, and added the hanger to the top.
Please pin this post for later
*Thanks to Testors for sponsoring this post. Be sure to visit them on facebook, pinterest, twitter and YouTube for more inspiration. Testors products are available nationwide at all Michael's Craft Stores as well!