Who doesn't love lasagna? It's the most classic comfort food out there. Thick layers of pasta, cheese, and meat sauce. YUM. Makes my mouth water just thinking about it. I love making lasagna for friends that need a dinner dropped off – it always puts a smile on their face. There are tons of GREAT lasagna recipes out there and I went on the hunt for the best 9 to share with all of you. So here are 9 lasagna recipes to go along with our 9 NOW Idea series!
9 NOW Ideas: Lasagna Recipes
1. Million Dollar Easy Lasagna: The best and easiest lasagna recipe out there! Flavored with Italian sausage, marinara sauce, AND Alfredo sauce! Sounds so good. (via Go Go Go Gourmet)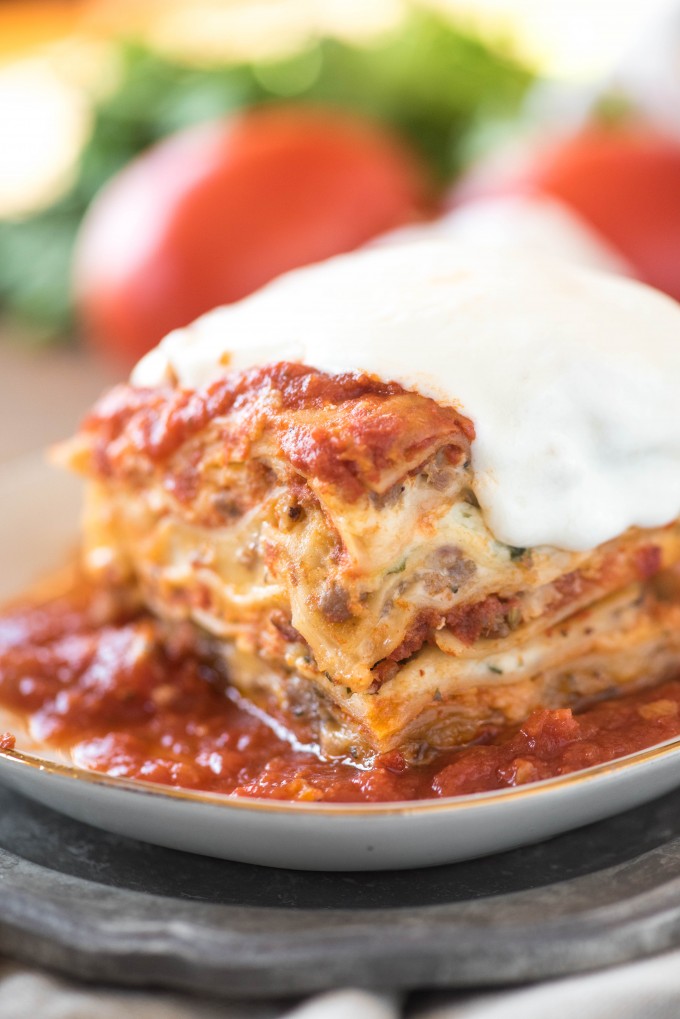 2. Game Day Crock Pot Mexican Lasagna: Have you ever tried Mexican lasagna? It has the BEST flavors. Refried beans, salsa, tortillas, and Mexican cheese. You're gonna love it!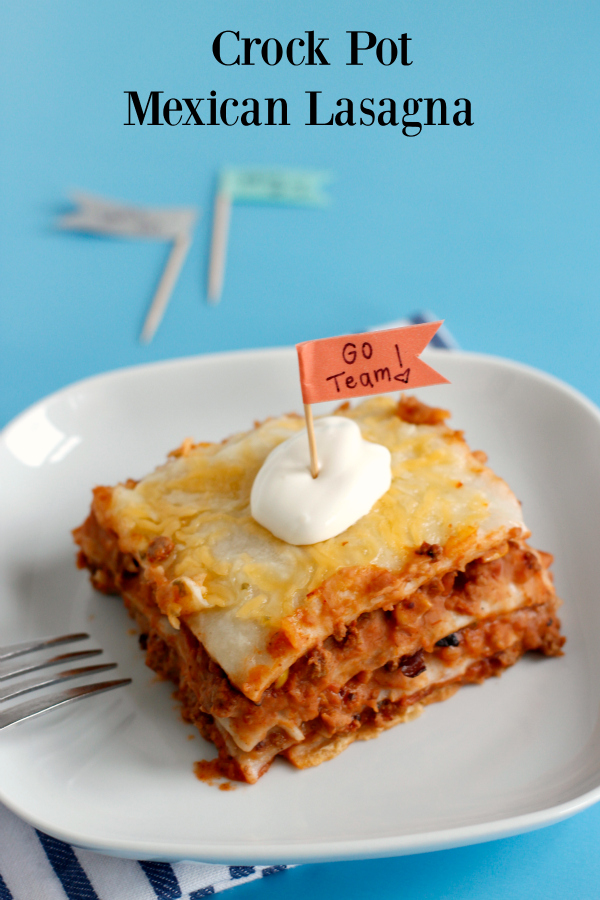 3. Chicken Lasagna: Tender chicken, cheese, veggies, and pasta covered in a rich creamy Alfredo sauce. The yummiest take on lasagna out there. (via Spend With Pennies)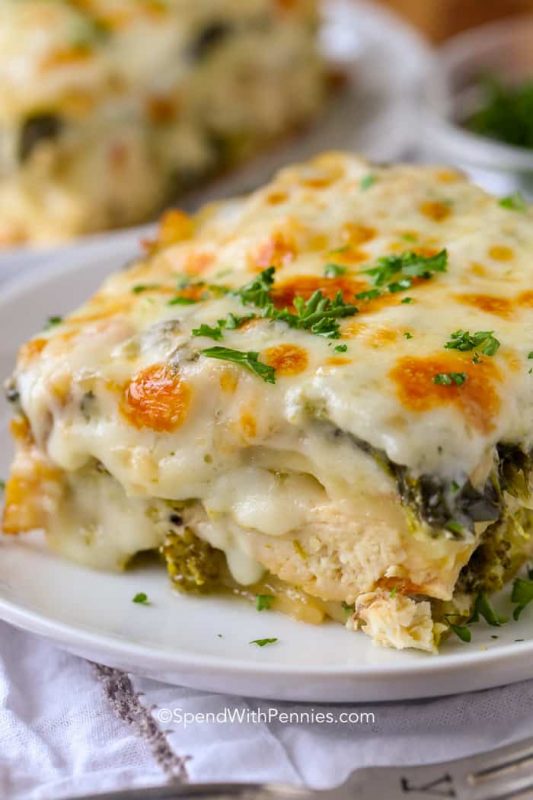 4. One Pot Lasagna Soup: This lasagna soup is UNREAL. It's a family favorite at our house. It is so delicious and makes great leftovers! (via Carlsbad Cravings)
5. Slow-Cooker Roasted Vegetable Lasagna: A veggie-loaded version of lasagna! Delicious, healthy, and hearty.
More Homemade Lasagna Recipes:
6. Simple Dinner: Homemade Lasagna Recipe: Loaded with layers of no boil pasta noodles, Bolognese meat sauce, Ricotta cheese, Mozzarella and Parmesan, every bite is just cheesy delicious. Plain, simple and just perfect! (via Make and Takes)
7. Mushroom Spinach Lasagna: This is a great recipe for a make-ahead/freezer meal! The combo of mushrooms, spinach, and a little parmesan cheese will keep you coming back for more. (via Life As A Strawberry)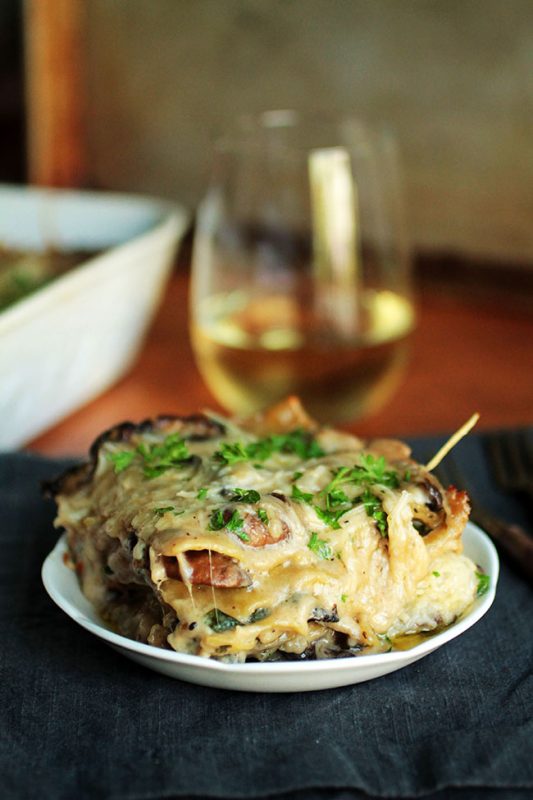 8. Chicken Alfredo Lasagna Roll Ups: I love a good lasagna roll up. The Alfredo flavor of this recipe is incredible and super easy to make! (via Home. Made. Interest.)
9. Roasted Garlic White Chicken Lasagna Soup: Here is another dynamite lasagna soup recipe. Can't get enough of lasagna soup!! The flavor of this roasted garlic and chicken is so tasty. (via Little Spice Jar)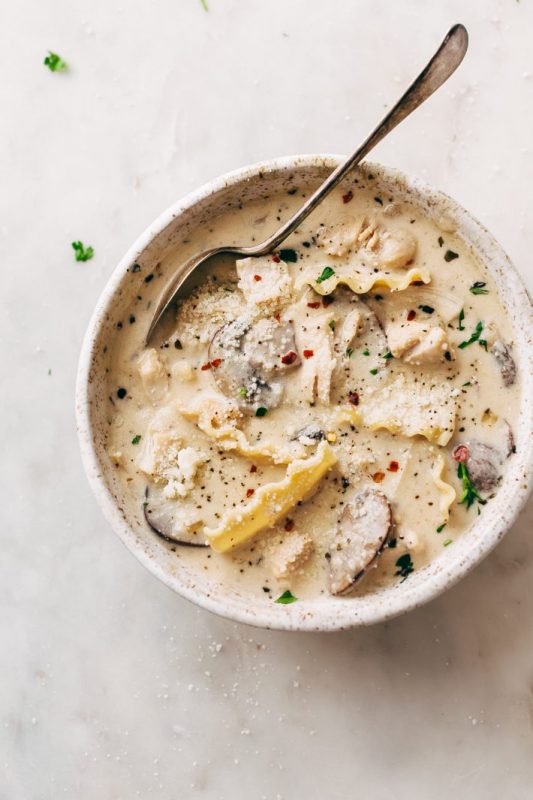 Which one will you choose to try??
Pin these recipes for later: