Rolls, turkey, pie, REPEAT please! Thanksgiving is almost here and I couldn't be happier. Give me all the green bean casserole and homemade rolls. I love it all. What is your favorite Thanksgiving dish? One thing I do know, Thanksgiving dinner wouldn't be the same without the SIDES. Don't get me wrong- I love the turkey fresh out of the oven. But the sides steal the show for me! As part of our 9 NOW Idea Series, I've rounded up 9 Thanksgiving side dishes your guests are really going to gobble right up! Plus, make enough for leftovers and you'll have meals all week! Scroll through these ideas and save them for later!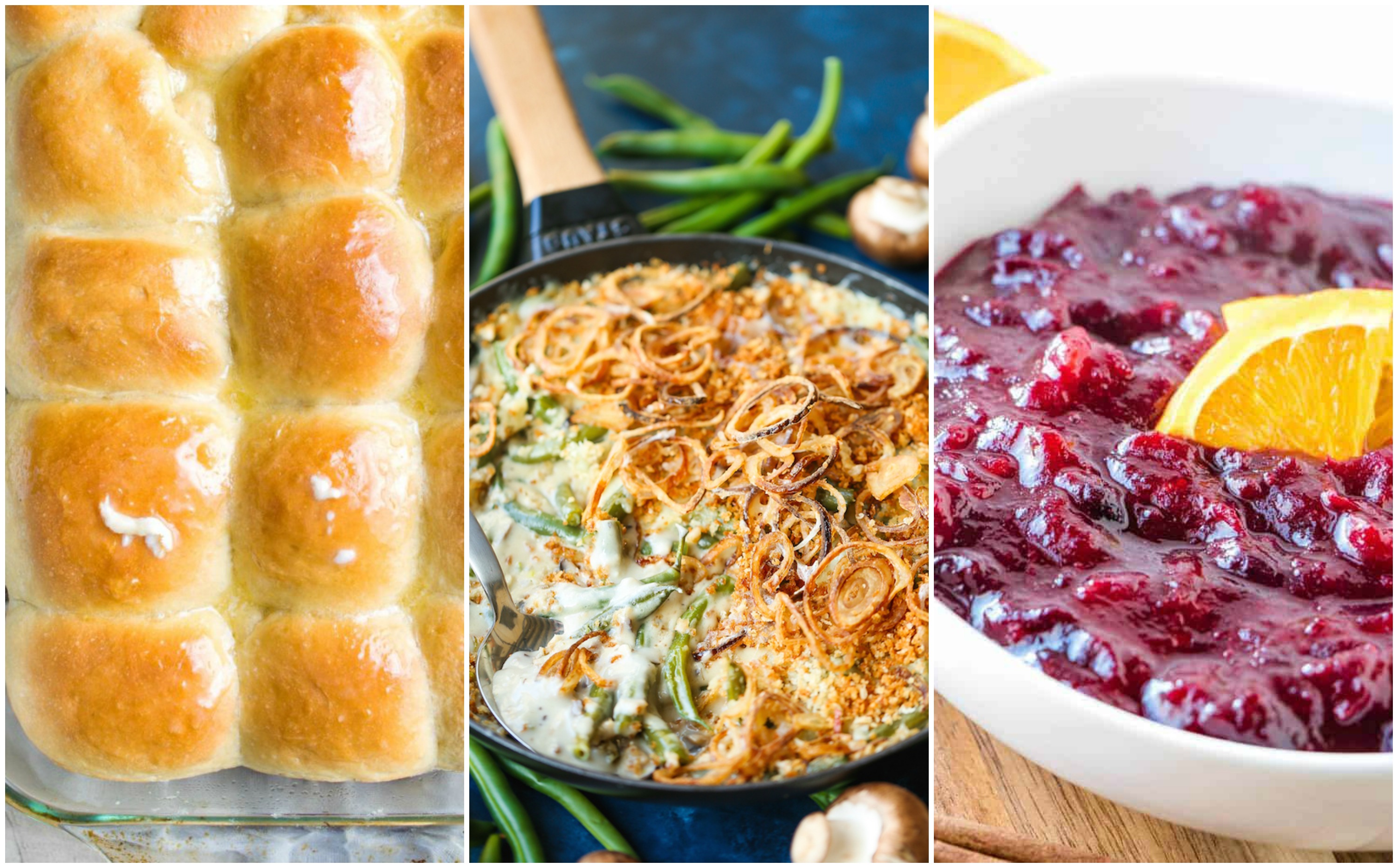 9 Thanksgiving Side Dishes to Serve
1. Garlic Butter Roasted Carrots: I love an easy and quick side dish idea. This carrot recipe is delicious AND easy. Definitely saving this one for later! (via The Busy Baker)
2. The BEST Sweet Potato Casserole: Sweet, savory, and undeniably tasty- you can't go wrong with sweet potato casserole. It's one of my all time favorite Thanksgiving dishes. Extra marshmallows please! (via I Heart Naptime)
3. Creamy Mashed Potatoes: Who doesn't love creamy and dreamy mashed potatoes?? This recipe is fool-proof and makes the BEST mashed potatoes ever.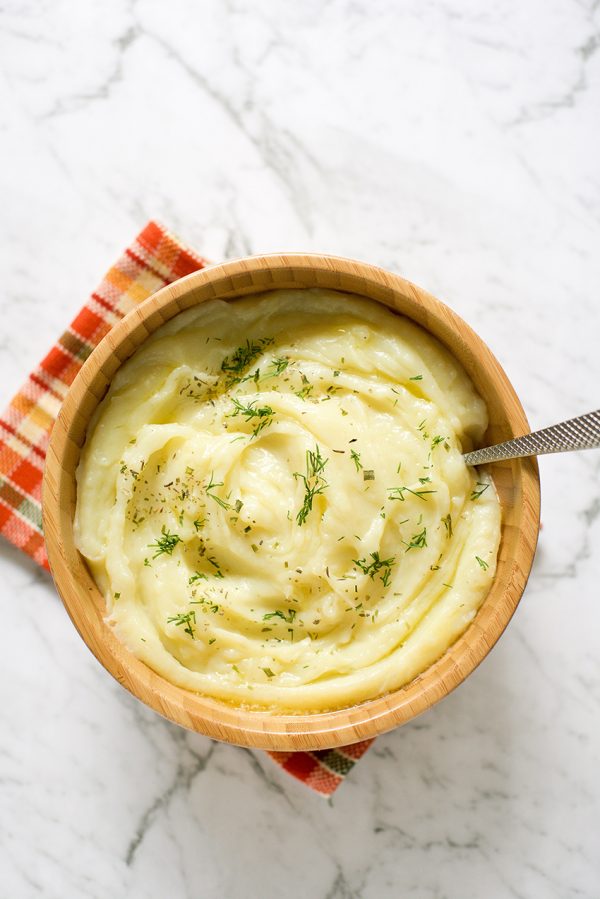 4. Green Bean Casserole with Crispy Fried Shallots: Homemade green bean casserole in a skillet with the crunchiest fried shallots on top! Sounds amazing, right?? Even if you don't like green beans, you're going to want to try this recipe! (via Damn Delicious)
More Thanksgiving Side Dishes:
5. Roasted Butternut Squash Salad: This roasted butternut squash salad is one of my favorite Thanksgiving side dishes. I make it every year and everyone loves it. Simple, light, and super yummy.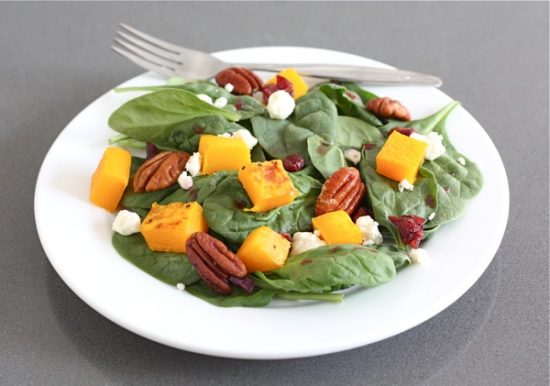 6. The Ultimate Dinner Rolls: There isn't anything better than a warm fresh homemade roll. This recipes also has instructions for whipped honey butter to go along with them. Don't be intimidated with making homemade rolls- this recipe makes it so easy! (via The Chunky Chef)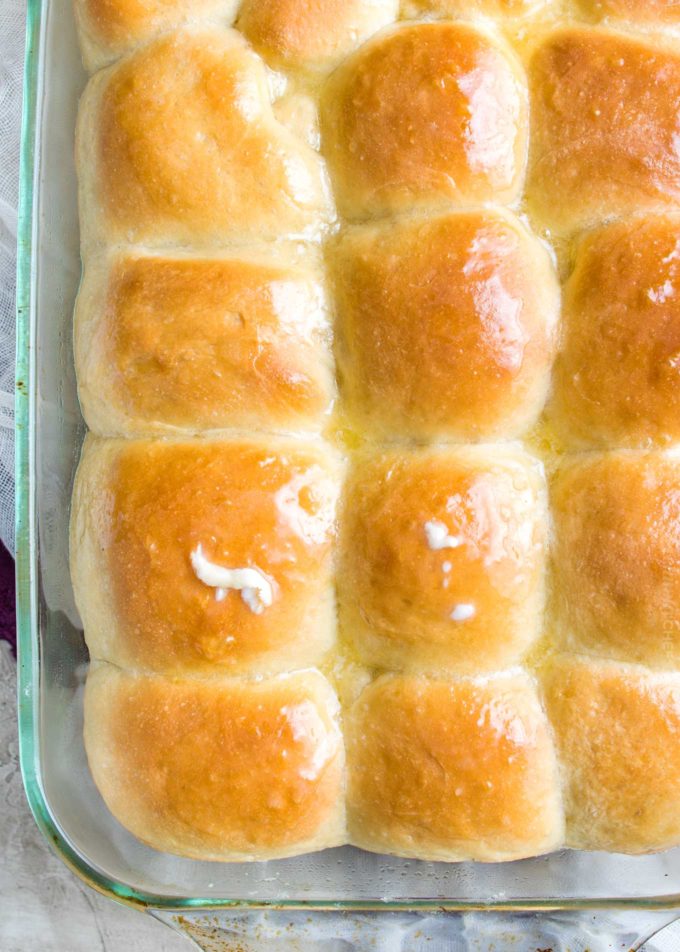 7. Homemade Cranberry Sauce: It's flavorful. It's sweet. And it's super easy to whip up ahead of time for your Thanksgiving dinner. Minimal ingredients and minimal instructions. My kind of recipe! (via Tornadough Alli)
8. Brown Butter Parmesan Corn: How amazing does this bowl of brown butter corn look? I just want to reach through the screen and take a bite! Your guests are going to love this recipe. (via The Two Bite Club)
9. Simple Roasted Carrots: Aren't these the prettiest carrots you've ever seen? They're just as delicious as they are beautiful!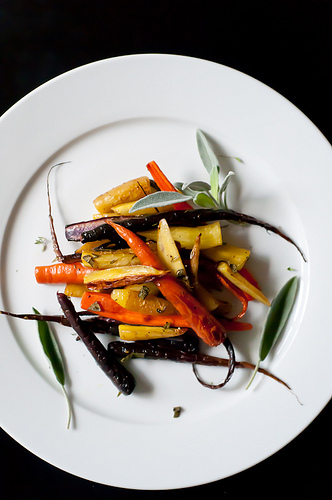 Have a very happy and yummy Thanksgiving!
Pin these Thanksgiving Side Dishes for later: