The mermaid crafts trend is here to stay! The florescent colors, the cute themed parties, and all things magical mermaid. One of my favorite things about all of these mermaid DIYs and crafts are the beautiful colors. The pretty blues, purples, pinks, and greens. All of my favorite colors! I thought it would be fun to search for the best 9 mermaid crafts that are out there right now. After you're done scrolling through these mermaid ideas, take a look at our other 9 NOW Idea series!
9 Mermaid Crafts for Kids
1.  How to Paint Mermaid Shoes: Looking for a subtle way to embrace the mermaid trend? Try these DIY mermaid shoes. LOVE!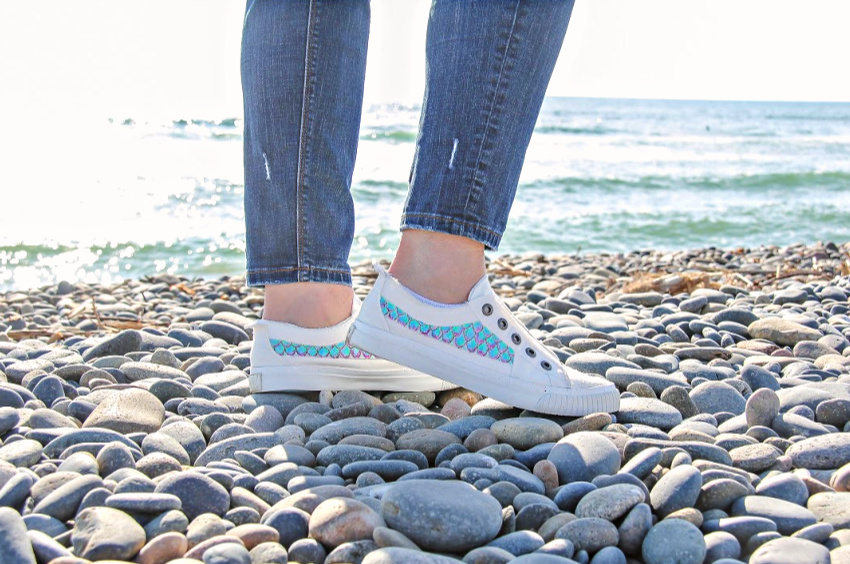 2. How to Draw Mermaid Scales on Painted Rocks: File this craft away for your next mermaid themed party! It's perfect for little mermaid crafters. And it's a great party favor too! (via Projects With Kids)
3. Mermaid Coloring Pages: I am loving this simple mermaid art project. Great for a rainy afternoon! How cute are those sequins?? (via The Best Ideas for Kids)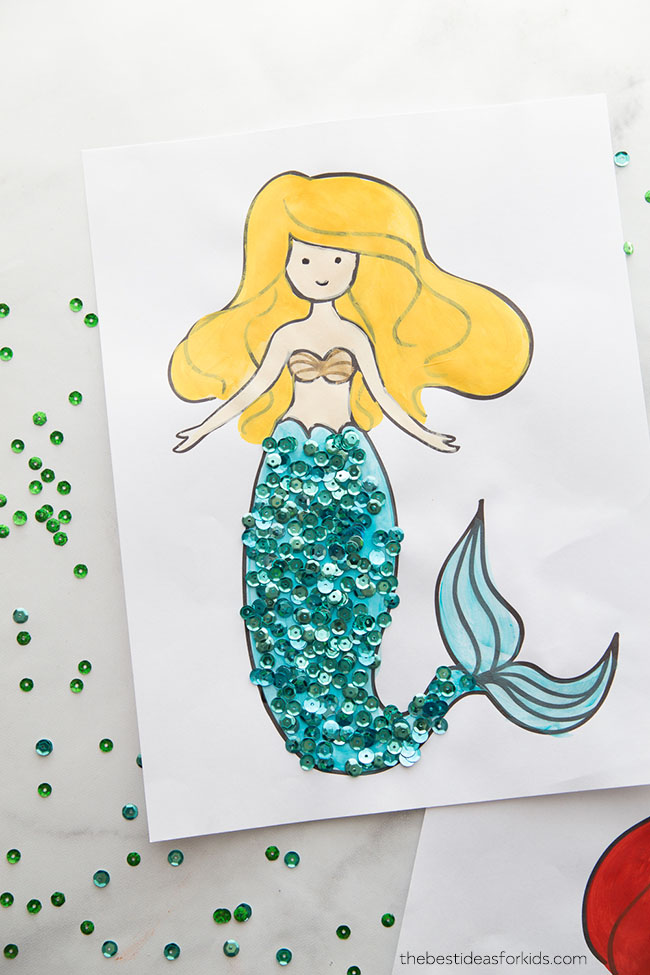 4. Mermaid DIY School Supplies Kids Can Make: Your kids can make their own back-to-school supplies with these mermaid school supplies! They will be so excited to bring these to school with them. (via Projects with Kids)
More Mermaid Crafts for Kids:
5. DIY Mermaid Bath Bombs: These darling mermaid bath bombs are colorful, cute, and made with coconut oil. These would be such a great DIY gift idea! (via Buggy and Buddy)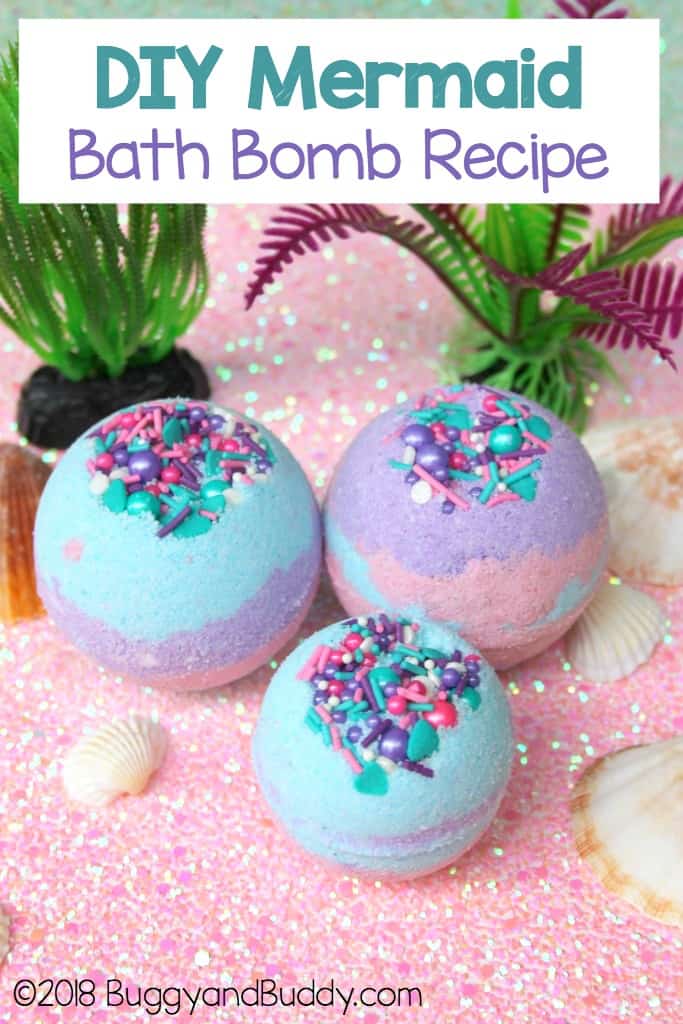 6. How to Make a Mermaid Tail: Make the most adorable mermaid tail with supplies you have around your house already! That's my favorite kind of craft- the one I don't need to go to the craft store for. Your mermaid fans will love this craft. (via MomTrends)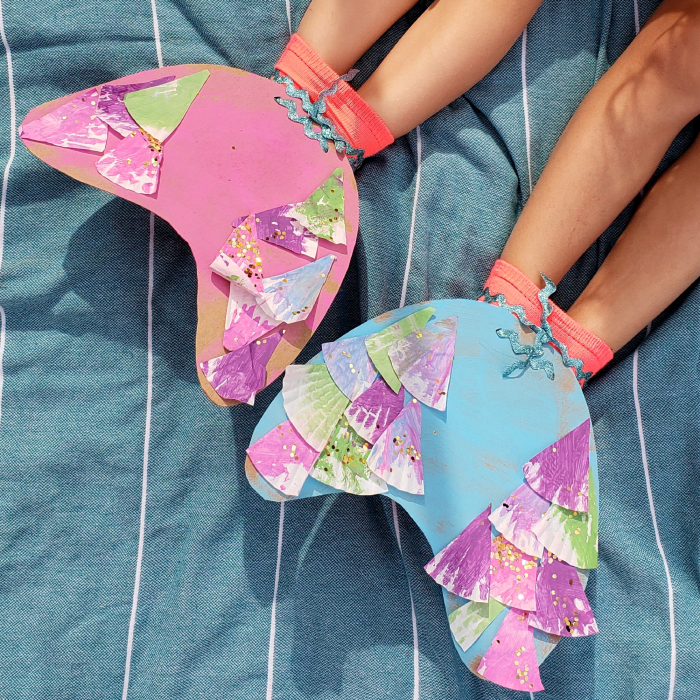 7. Footprint Mermaid Keepsake: Who knew that a footprint would make the best mermaid body? This footprint craft is so simple to do and is a great little keepsake!
8. Mermaid Toilet Roll Craft: Best transformation of a toilet roll I've ever seen! This might be my favorite mermaid craft of them all. It's just too cute! (via MollyMooCrafts)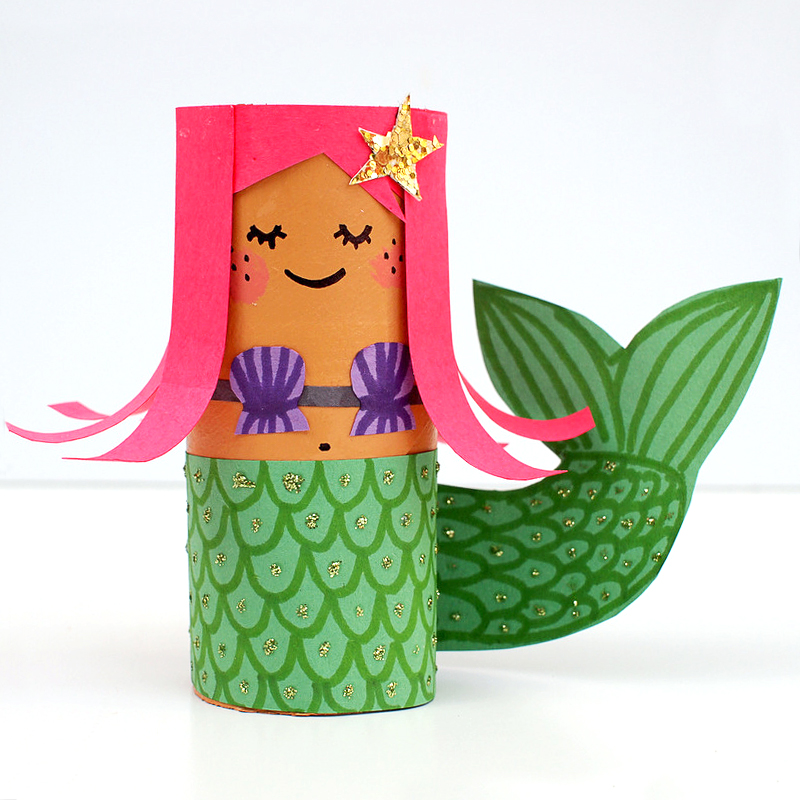 9. The Little Mermaid Pasta Wreath: How gorgeous is this mermaid themed wreath? It's made with PASTA! Can you believe that? I really want to make this. (via Handmade Charlotte)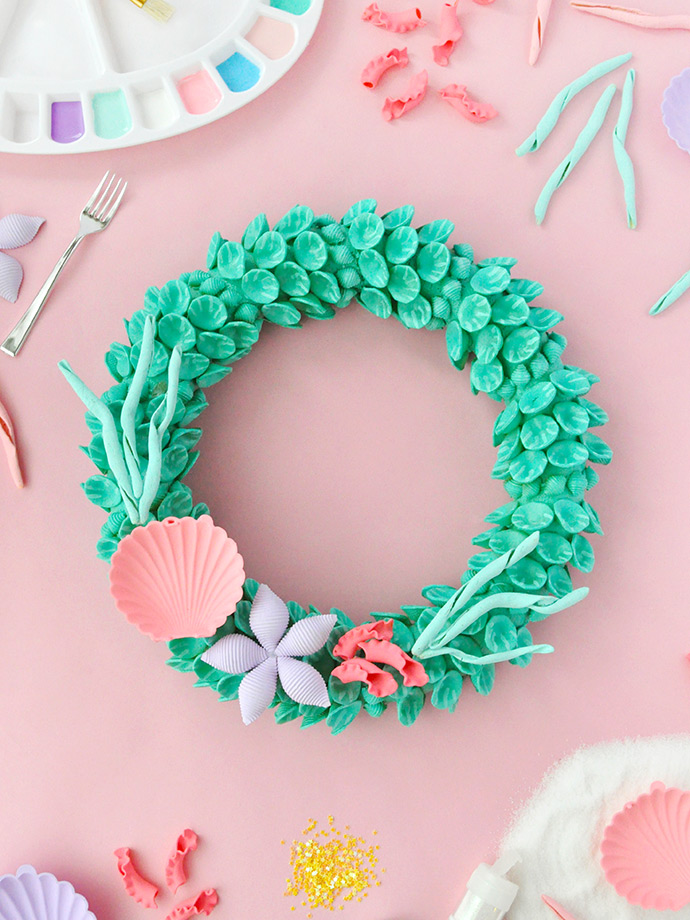 Share these projects with all of your mermaid loving friends and family!