Today, my friends, is the last day of Movember. And I'm a little sad to say goodbye. I'm not sure if I'm too sad to see this man's mustache go, my husband Jordan below, but I will miss all the Mustache Bombing shenanigans! – this pic is from our fun Movember Mustache Dache race, more pics at Eat Blog Run!
Here's a few more of the fun pics from our month long of #MustacheBombing! Lots of crafty mustaches were made this month.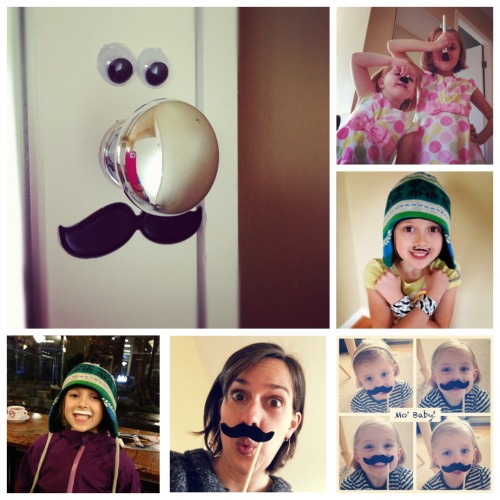 Thanks for playing along. And feel free to keep up the game all year long, I'm sure we will!