I have joined the craze of the Muffin Tin Meals thanks to Muffin Tin Mom. My kids are super excited to eat their lunch. With a little creativity, lunch time can be more than just the regular old PB&J!
I chose to use my mini muffin tin for our lunch. It was plenty to eat, but we did follow it with a yogurt. If the regular size muffin tin is too much for you, it's suggested to only choose 6-8 cups for the food and put toothpicks or napkins in the remaining cups. And instead of a free-for-all on the sections of food, my kids had assigned cups, eating out of 6 cups each.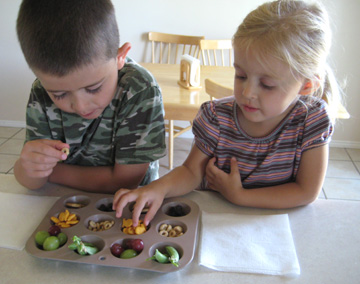 It was a hit! My kids loved this and want to eat out of muffin tins everyday! I'm happy to be spicing up mealtime.