Raise your hand if you enjoy doing dishes. Yeah…I thought so. After making and eating a meal together as a family the last thing I want to be doing is washing the dishes. Enter these one pot meals! They are a lifesaver. Cleaning only one pot after dinner is something I can get behind. More time with your family and less time in the sink. You're going to love these One Pot Meals. They are healthy, simple, and packed with flavor.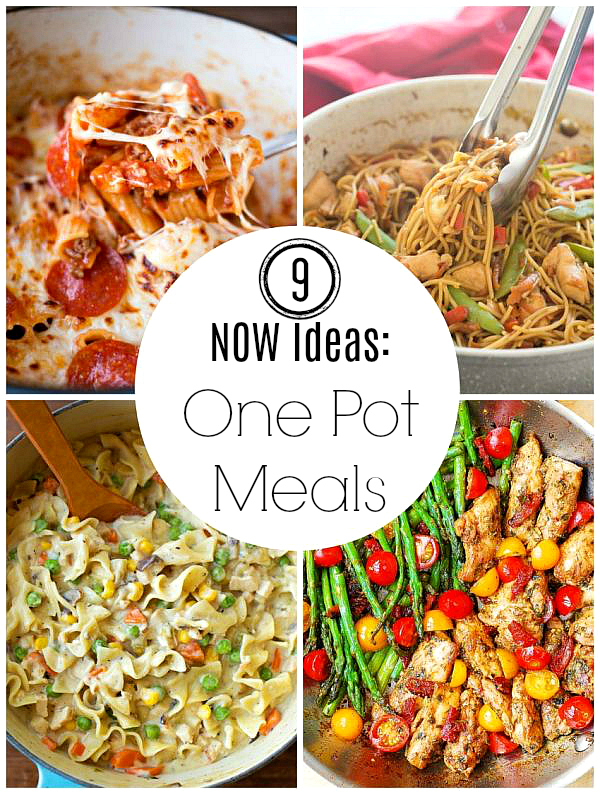 9 One Pot Meals
1. One-Pot Creamy Chicken Pot Pie Noodles: Chicken pot pie noodles made in one pot? Yes, yes, yes! Can't wait to whip this up for dinner one night. (via Life Made Simple)
2. Easy One Pot Chicken Chow Mein: Who doesn't love homemade Chinese food? This chicken chow mein is better than take-out! (via The Recipe Rebel)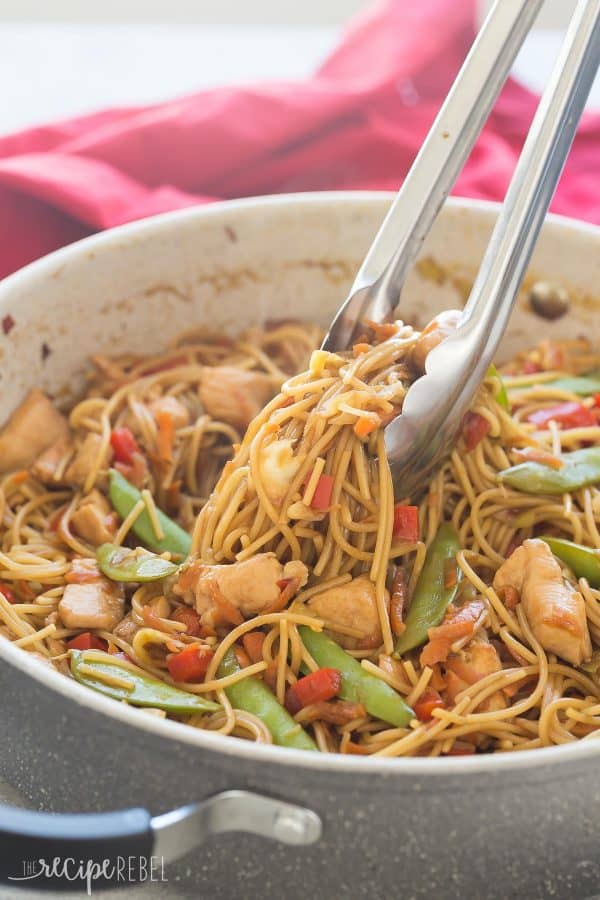 3. One Pot Pizza Rigatoni: Pizza + pasta + one pot meal = the best dinner ever! Doesn't it look incredible? Sounds like a go-to dinner idea to me. (via A Night Owl Blog)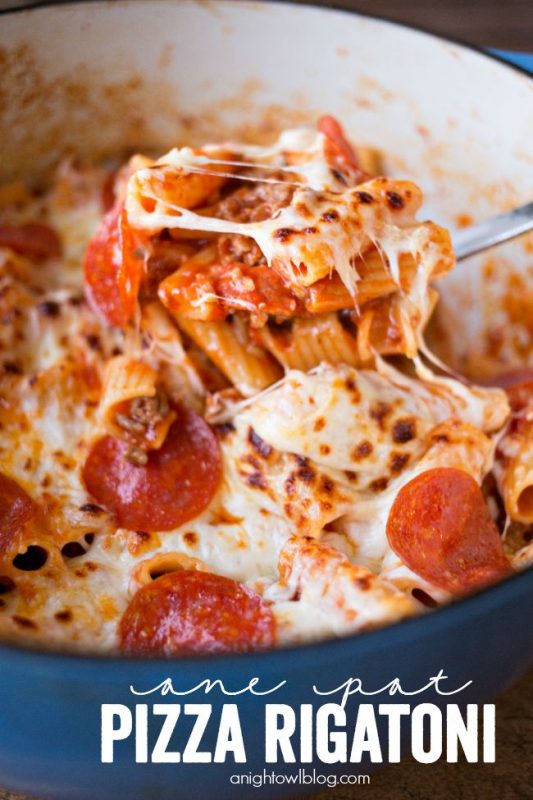 4. One-Pan Creamy Lemon Pasta with Chicken and Asparagus: This pasta is light and bright and full of flavor. I love the combination of lemon and asparagus. Especially in pasta! (via Cooking Classy)
5. One Pot Spanish Chicken and Rice: Super quick and easy weeknight meal idea! Flavorful Spanish rice with chicken made all in just one pot. (via Ahead of Thyme)
6. One Pot Teriyaki Chicken and Pineapple Rice: Teriyaki chicken is one of my favorite dishes. It's a little savory and a little sweet. That flavor is unmistakable and you can make it all together with this easy recipe. (via Carlsbad Cravings)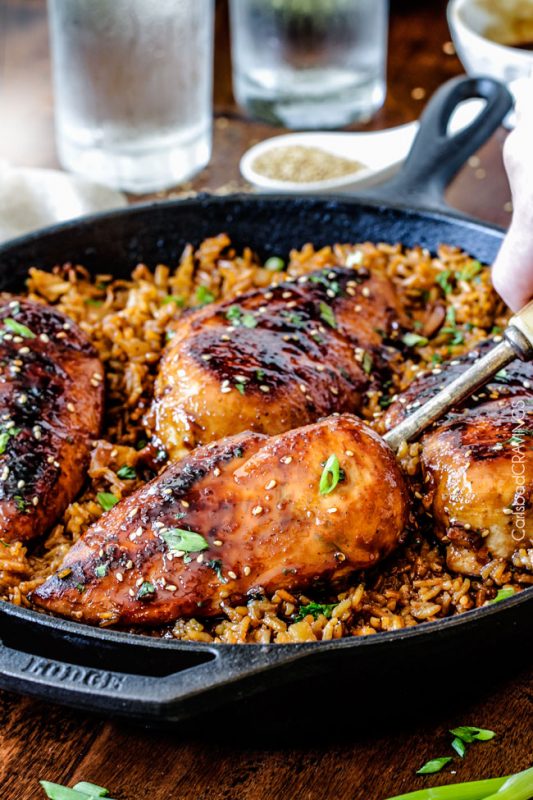 7. Cheeseburger Gnocchi: Spicy beef, gnocchi, and tomatoes all in one dish. My mouth is officially watering.  (via Kevin & Amanda)
8. One-Pan Pesto Chicken and Veggies: Look at those veggies! This looks like a super tasty and healthy meal. I love an easy healthy meal that I know my family will love. (via Julia's Album)
9. One Pot Spinach & Feta Macaroni and Cheese: It's your favorite macaroni and cheese with a twist! Add some spinach and feta and you've got dinner ready! (via Diethood)
I hope these recipes save you time in the kitchen this week. Happy cooking!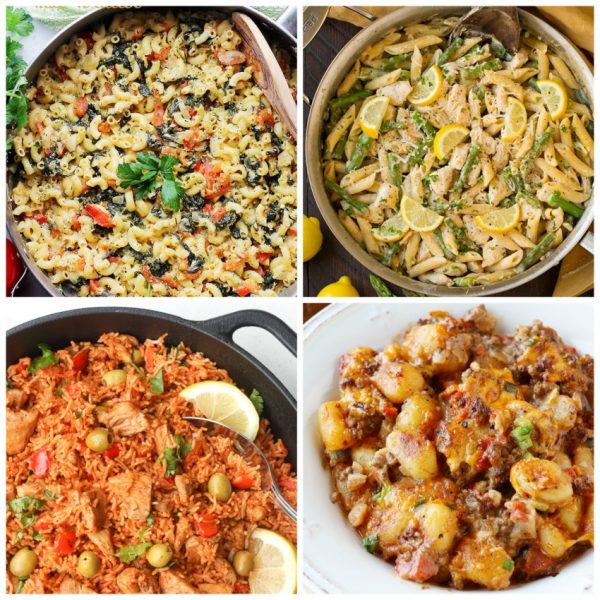 Follow us on Pinterest for more inspiration!