Fall is my favorite time of the year. The more pumpkin projects the BETTER is my motto. Also, you can never have too much pumpkin spice, am I right? If you're needing a fall craft to try or want to update your autumn decor, try one of these 15 pumpkin projects that POP! Bake up some pumpkin spice cookies, gather up the craft supplies, and start making something.
15 Pumpkin Projects that Pop
1. DIY Halloween Candy Door Hanger: How cute would this be to welcome guests to your home for fall/Halloween? A great alternative to the candy dish idea. (via Cherished Bliss)
2. DIY Cute Faced Mini Pumpkins: These might be the sweetest little pumpkins I've ever seen. Plus, they're super easy to make. (via Homey Oh My)
3. How to Make a Unicorn Pumpkin: This no-carve pumpkin idea is what dreams are made of. I love this unicorn pumpkin. (via Lines Across)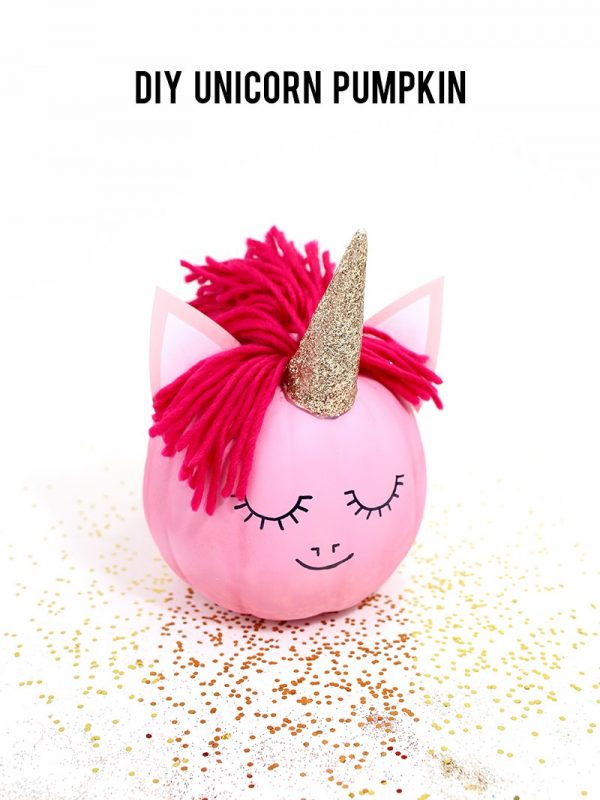 4. How To Decoupage Halloween Pumpkins: Have you ever decoupaged a pumpkin? It's easy, festive, and there are so many different ways to get creative. (via Make and Takes)
5. DIY Modern Painted Pumpkins: I love these modern looking text pumpkins. Which words would you choose to write on your pumpkin? (via The Beauty Dojo)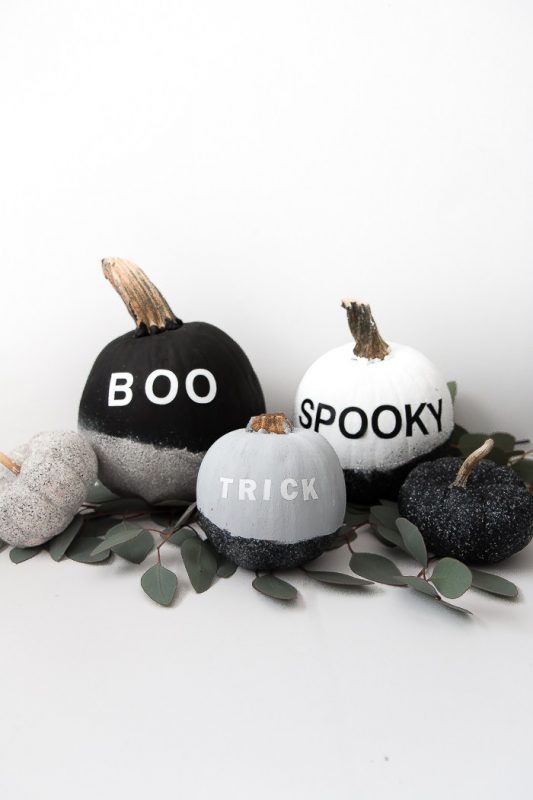 6. Painted Pumpkin Rock Craft: This is a super fun pumpkin craft to try with your kiddos. Use rocks from your yard to keep it inexpensive and simple. (via Easy Peasy and Fun)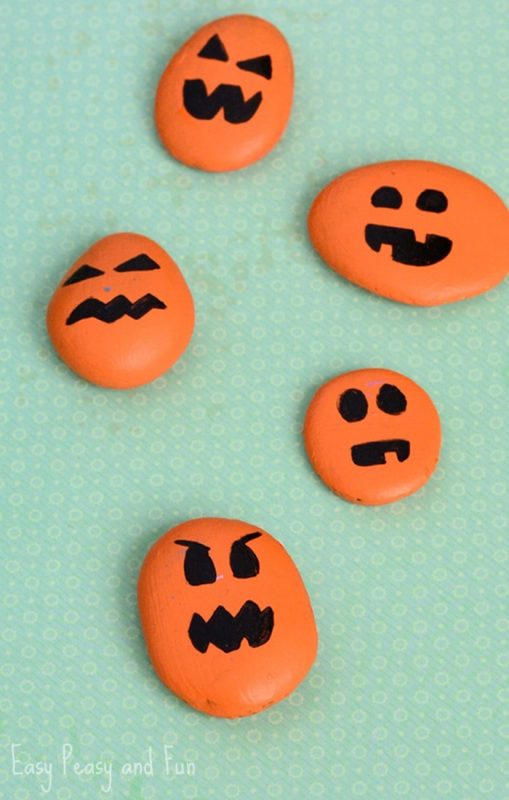 7. DIY Magnolia Pumpkin: This faux magnolia pumpkin will make your home cozy and ready for the fall season. Such a cute DIY! (via Lolly Jane)
8. Velvet Pumpkin DIY: I am falling in love with this velvet pumpkin project. It's so beautiful, simple to craft, and would look amazing in any home. (via Lia Griffith)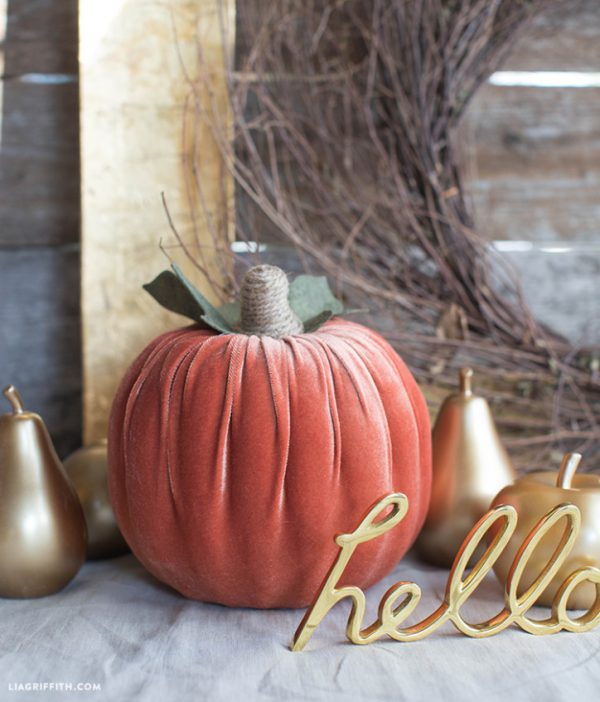 9. Marbled Indigo Pumpkins: How beautiful are these pumpkins? Make sure to use white pumpkins for this project. (via Alice and Lois)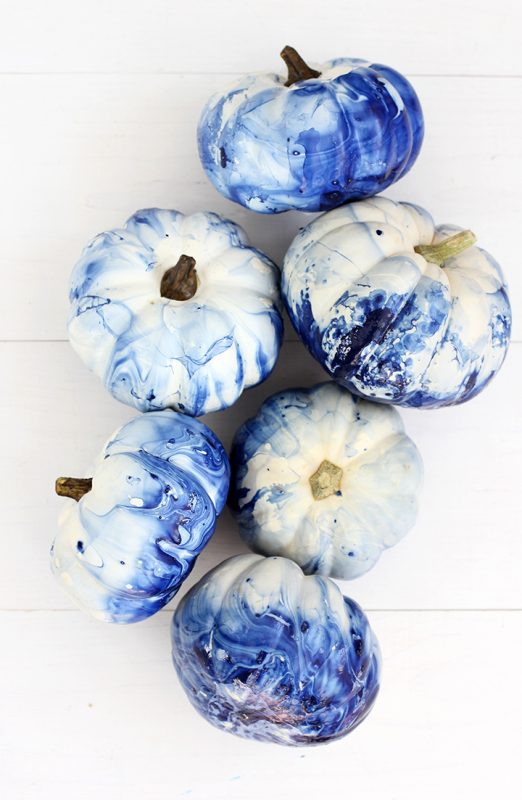 10. DIY Mini Pumpkin Vase for Fall: These mini pumpkin flower vases are the perfect table centerpiece for fall, Halloween, or Thanksgiving. You could even use fake pumpkins and fake flowers to make them last longer. (via DIY Candy)
11. No-Carve Spider Web Pumpkins: Skip the messy carving tradition with this no-carve spider web pumpkin option. No mess and totally cute. (via Make and Takes)
12. Easy DIY Yarn Pumpkins: Easiest and cutest little yarn pumpkins to use for dozens of different fall crafts. (via Not Quite Susie)
13. Pumpkin Yarn Tassels: Add a little extra something to your pumpkins this year with this adorable DIY yarn tassel. No need to carve your pumpkin- just throw a tassel on the stem! (via Landeelu)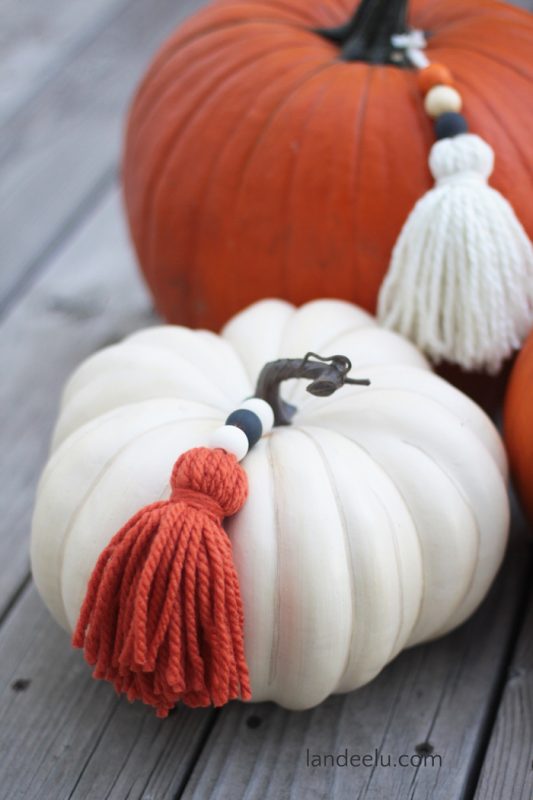 14. Creating Pumpkin Yarn Art: Create these fun little greeting cards to send out to friends and family for fall. (via Make and Takes)
15. Paper Pumpkins for Fall: Spruce up your mantel or table decor with these simple and festive paper pumpkins. (via DIY Inspired)
All of these pumpkin crafts are getting me SO excited for the fall season.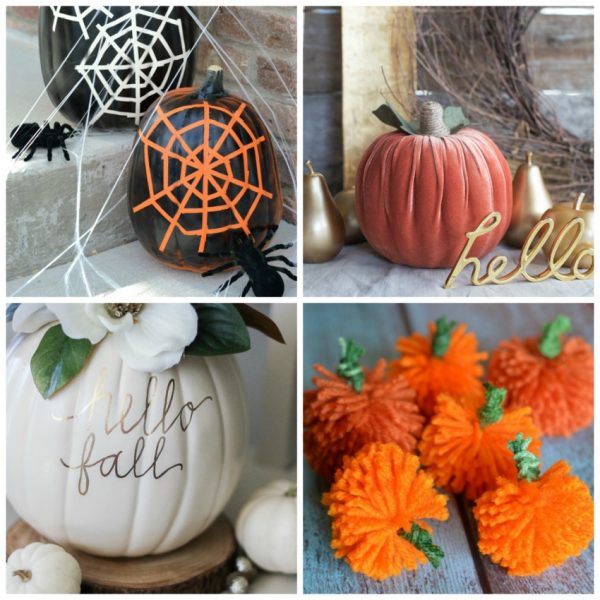 Follow us on Pinterest for more inspiration!