Once school starts, our life seems to be on a constant go-go-go ride! With 3 kids all in school activities, lessons, and games, plus my daily list of to-dos, I feel like the wheel never stops spinning. That's why these 3 snacking ideas all perfectly complement our family's on-the-go lifestyle, helping us stop and take a minute to get the energy we need to keep our day going!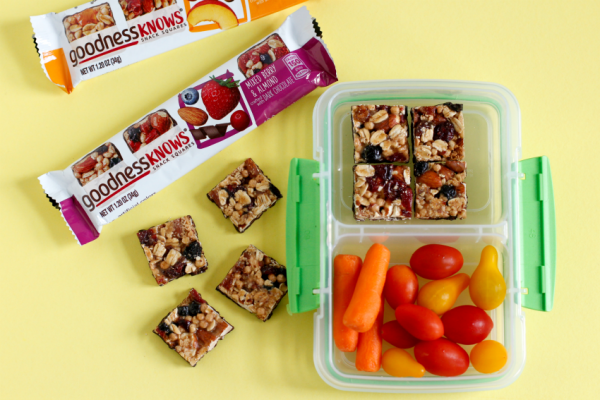 To help us all get in some goodness with snacks, I'm partnering with goodnessKNOWS Snack Squares. They combine the goodness of whole nuts, real fruits, toasted oats and dark chocolate. And this fall near Seattle, goodnessKNOWS is taking over the city with sampling events, inspiring its citizens to "Try a Little Goodness" with a little surprise and delight! You can try them out and fall in love… and only a 150 calorie snack to boot!! More details on Seattle dates and locations below.
Being a work at home mom, I've got a lot going on in my day and I'm always looking for the perfect little pick-me-up! Between fixing lunches, school drop-offs, walking my cute furry dog, and spending time on a creative business at home, I need to find the time to eat something! And that's all before everyone gets home from school and everything repeats for the afternoon, phew! So here are 3 simple snacking ideas I'm loving for my busy lifestyle.
3 Snacking Ideas for Busy Families
Instead of making cookies with the kids, fix up these no-bake cookie dough balls instead! They give you a burst of energy right when you need it on the go. Pop them into a travel container and you're set for a carpool ride to dance class!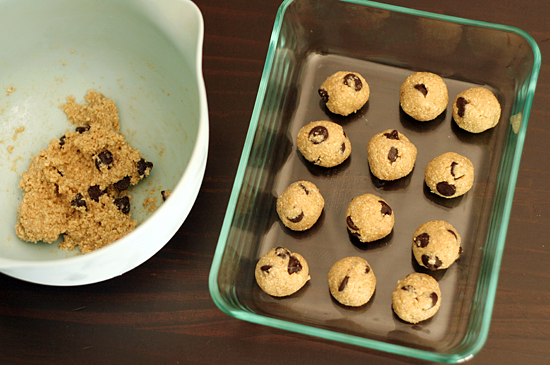 We make this easy popcorn snack all the time at our house! Plus the kids can make it by themselves too, win-win. So we'll have a simple savory snack ready to go as we head out for soccer practice!
These babies are a delicious snack with all the goodness of whole nuts, real fruits, toasted oats and dark chocolate… my favorites! And they fit perfectly in my purse. I might even have one in the glove box of my car too, haha! We love to pop them into a container along with some veggies for a quick after-school snack on the go.
goodnessKNOWS is divided into four snackable squares per pack – taking the guesswork out of portion control – all for 150 calories, yippee! *Plus it's gluten free with no artificial colors, flavors or sweeteners :) And, they're offering 25% off your Amazon order with our code 25MAKESTAKES, sweet!
Find goodnessKNOWS Snack Squares available nationwide in six flavors, all crafted with dark chocolate:
cranberry & almond
apple, almond & peanut
peach, cherry & almond
blueberry & almond
mixed berry & almond
strawberry & peanut
Are you in the Seattle area??
Well, you're in luck! Here are all the different goodnessKNOWS sampling events going on around Seattle this fall! goodnessKNOWS is encouraging Seattleites to "Try a Little Goodness". Check out goodnessKNOWS at the following events throughout the city to try their four snackable squares:
Where's Waldo Run, Cowan Park, October 28
Northwest Chocolate Festival, November 11-12 (9am – 5pm)
Seattle Marathon, November 26
Be sure to visit goodnessKNOWS for more ideas and snacking inspiration over at Instagram, Twitter, Facebook!
Happy Snacking!
*This is a sponsored conversation written by me on behalf of goodnessKNOWS. The opinions and text are all mine.