When it comes to Thanksgiving, we're all about the food! Lots of prep and lots of cooking! So make the decor easy on yourself with this simple idea for a Thanksgiving Centerpiece. It's quick to make and very elegant for any tablescape theme!
With fall season upon us, it's time to start thinking about transforming our homes with Thanksgiving decorations. I like to keep things as simple as possible and thought I'd share an easy Thanksgiving centerpiece you can make for your holiday table!
Fall Time Thanksgiving Centerpiece
All you need is an inexpensive glass hurricane vase, popcorn kernels and a candle, so simple!
Supplies:
2-3 cups popcorn kernels
small cream candle
large glass vase
Tip: you could use a small LED candle, many look very real these days, and light it up in the evening for a beautiful display!
Instructions:
1. Begin by pouring your popcorn kernels into the glass hurricane. The amount you use will depend on the size of your hurricane and the size of your candle.
2. Place your candle in the center of the kernels. If you have a large table, add more glass containers and candles to make an arrangement or even throw in a tiny pumpkin or two in the mix.
Now you're ready to display your beautiful Thanksgiving centerpiece on your dining table. This festive display will work all season long!
If you don't have a glass hurricane on hand use a large mason jar, a few smaller mason jars or bowl and get the same fun, festive look!
Other ideas for your Thanksgiving decor: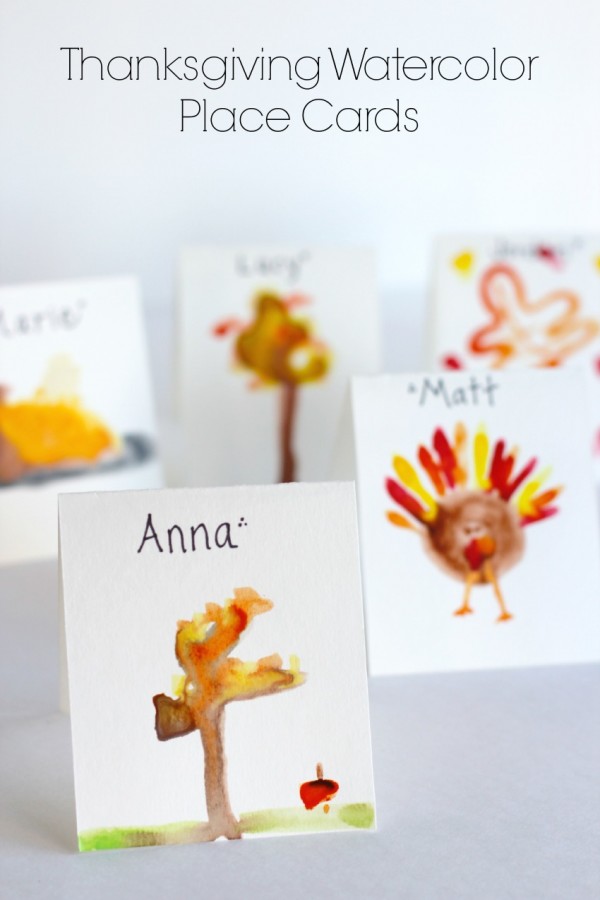 Watercolor Thanksgiving Place Cards – let the kids help with this one at the craft table while they wait for dinner to be ready!
Apple Shaped Turkey Snack – before the big dinner, offer up a fun caramel apple snack in the shape of a turkey!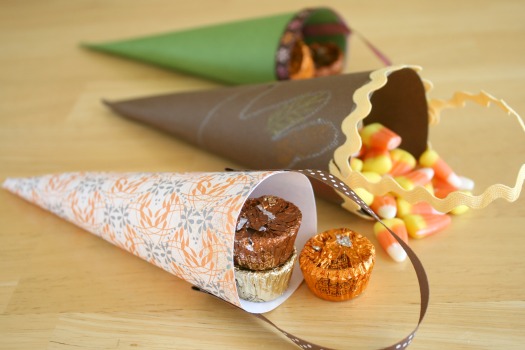 Thanksgiving Craft Paper Cone Cornucopias – make a sweet treat party favor for each guest to enjoy after the big dinner!
Pin this post for later!
*Originally posted 11/6/12