We're big fans of counting down to holidays. My kids get excited for upcoming events, yet, sometimes these special events are too far away for their minds to grasp. Advent calendars are a great way to help my kids see the distance for an event, while still feeling like they are getting closer to the actual day. It's a physical representation of moving forward in time. Then I won't be hearing "Is it Christmas yet, is it Christmas yet" every day for the next 6 weeks!
I've gathered 10 fabulous ways to get the kids involved in counting down the days to Christmas. Have fun crafting these advent calendars!
1. Countdown Puzzle Printable: Cut out each strip for a different day to build your Christmas tree advent. Kids will love to watch the puzzle form each day.
2. Wipe Off Advent Calendar: Make this flip tab calendar with a wipe-off activity inside. Add all kinds of fun and creative holiday activities to do. You can use this year after year!
3. Christmas Tree Paper Chain: Kids will love to tear off one paper chain each day, getting closer to Christmas each day. Attach 25 paper chains together to form this Christmas tree for a fun advent calendar.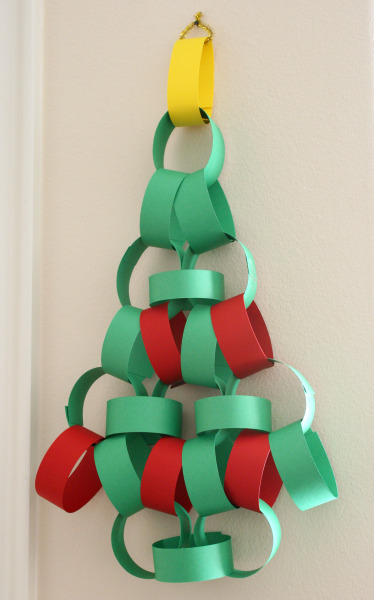 4. Wrapped Holiday Storybook Countdown: Wrap up old or new holiday storybooks for the family to read each day. You can number each wrapped book or let them choose which one to open next.
5. DIY Stocking Countdown: This darling stocking countdown from Henry Happened is a great way for kids to celebrate the holiday. They'll love to do see what's inside each number.
6. Reusable Linen Countdown: How inviting are these gift bundles shared over at Design Mom from This Heart of Mine. They are like little bags of gold to grab for the countdown.
7. Advent in a Jar: I love the idea for this jar filled countdown over at Poppytalk by Penelope and Pip. There are 25 activities for the kids to do and you get to string these felt balls together for a darling little garland to boot!
8. Punching Advent Calendar: What child (or adult) isn't going to LOVE punching through this festive paper advent from Studio DIY? Fill it with all kinds of fun toys for the kids to punch and grab.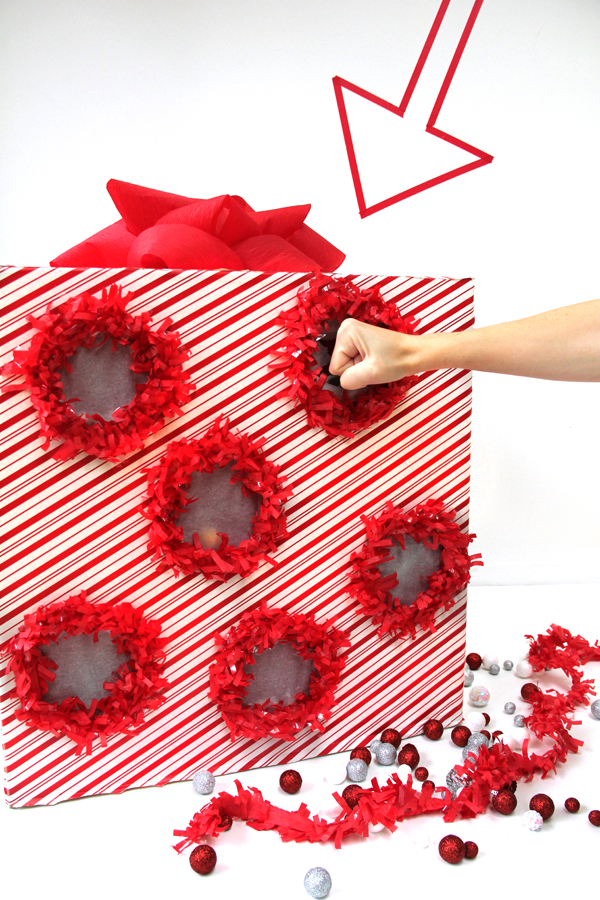 9. Pyramid Printable Advent: These cute little pyramids are perfect for a Christmas countdown, found over at A Subtle Revelry. Print, fold, glue, and fill these darling paper pyramids.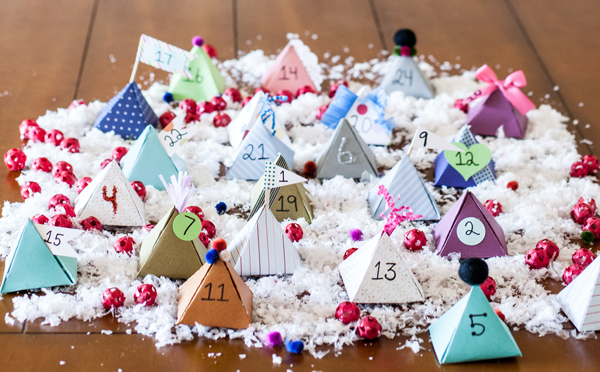 10. Countdown Garland for Christmas: Craft up these fun and festive cardboard tube containers from Crafts Unleashed to hold all kinds of fun holiday trinkets and treats.
Want more? Here are 20 Unique DIY Advent Calendars!