This year for the 4th of July, I'm in charge of bringing a salad to the family party. I've made this fun flag-shaped 4th of July Jell-O before, and it's always a hit. As I live in the Jell-O Capital of the World, this side dish is perfect for the family party!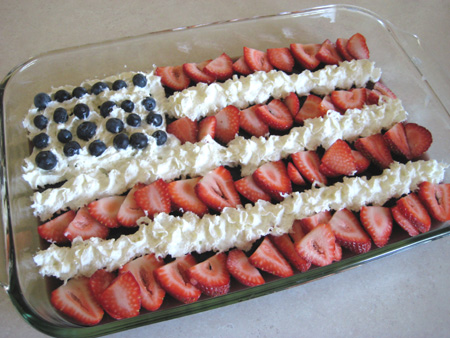 Supplies for Jell-O Flag:
Jell-O – Blue or Red Jell-O color works best for the background.
Whip cream – I like to use the cream from a spray can as it forms a better line for the flag. It also makes it look kinda wavy.
Red fruit – strawberries or raspberries are delish.
Blueberries – for the corner as stars.
As I was making the Jello, my kids wanted a taste of all the toppings as a snack. So I made them some Red, White, and Blue Fruit Bowls. They were a great treat and all too easy.