We made a pine cone crafty bird feeder today, giving our friends in the sky something to snack on. There's a few different ways to craft a bird feeder, but we chose the classic kind using peanut butter and bird seed.
Pine Cone Crafty Bird Feeder
Here's a video we made showing how to make a Pine Cone Crafty Bird Feeder. My son was the camera man, so I apologize if you get a little motion sick!
Supplies:
pine cones
peanut butter
bird seed
string
something to hang it from, tree, porch, fence, etc.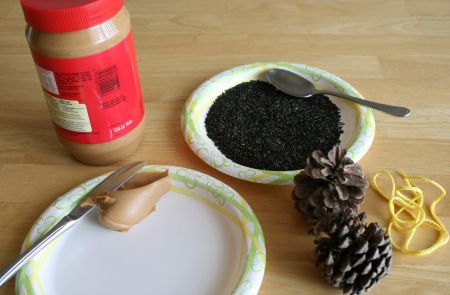 Method:
Spread the peanut butter onto the pine cone. Roll it around in seeds. Tie a string at the top of the pine cone. Now hang it from a tree. Hopefully soon the birds will start munching!
Other fun Bird Feeders we've seen: