We are just around the corner for the beginning of school and my kids couldn't be more excited… so am I ;) To help us get a little something together for our classroom teachers, we're making a few fun bookmarks to gift them on the first day of school.
Do you know a few teachers who like to read books? Either on their own or in their classroom? When I was teaching my Kindergarten class, reading aloud to my students was my favorite part of the day. So we're hoping these kid-made bookmarks come in handy for our kid's teachers this year – thanks, teach!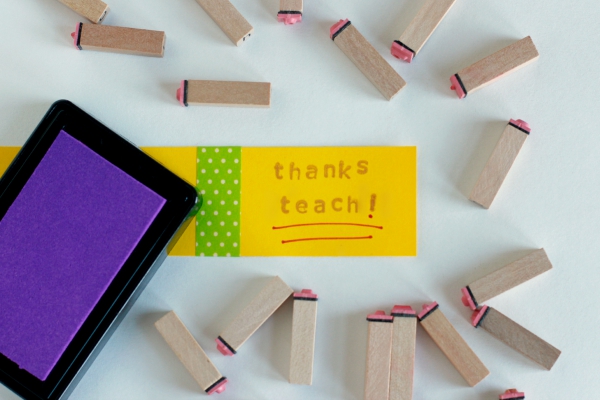 For our back to school project, I'm partnering with Xyron to help make our bookmarks complete! If you haven't seen the Xyron in action, it's fantastic. It can do loads of things with just one machine, the ultimate creative station – adding laminate, magnets, and adhesives to so many materials. All of which don't use any heat or electricity, yahoo! – perfect for little ones to help make all kinds of fun projects. It comes with 2 different sizes of cartridges that are easy to use, pop them in and out to switch up your projects in a flash!
We're using the double-sided laminate cartridge for our back to school bookmarks, excited for school to start!
Back to School Bookmarks for Teacher
Supplies:
colored cardstock paper
paper cutter
markers or crayons
washi tape, stickers, stamps with ink
scissors
hole punch
ribbon or twine
Instructions:
1. Cut your paper down to your bookmark size. These can be any size you'd like — our bookmarks are 1-1/2 x 8-1/2.
2. Decorate your bookmarks. There are so many ways to craft these, get creative.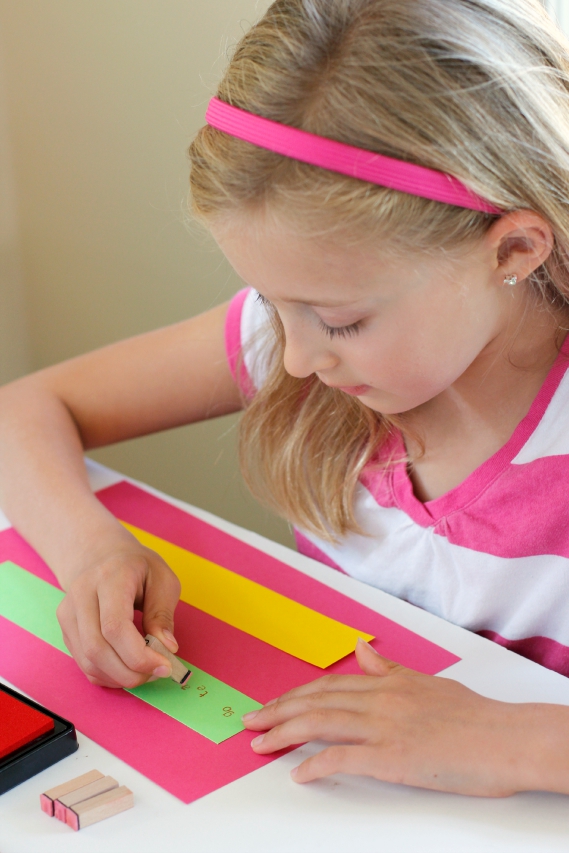 We used markers, stickers, stamps and ink to make words, we also had washi tape for fun designs. My daughter used her thumb for prints to make different creatures on one of her bookmarks!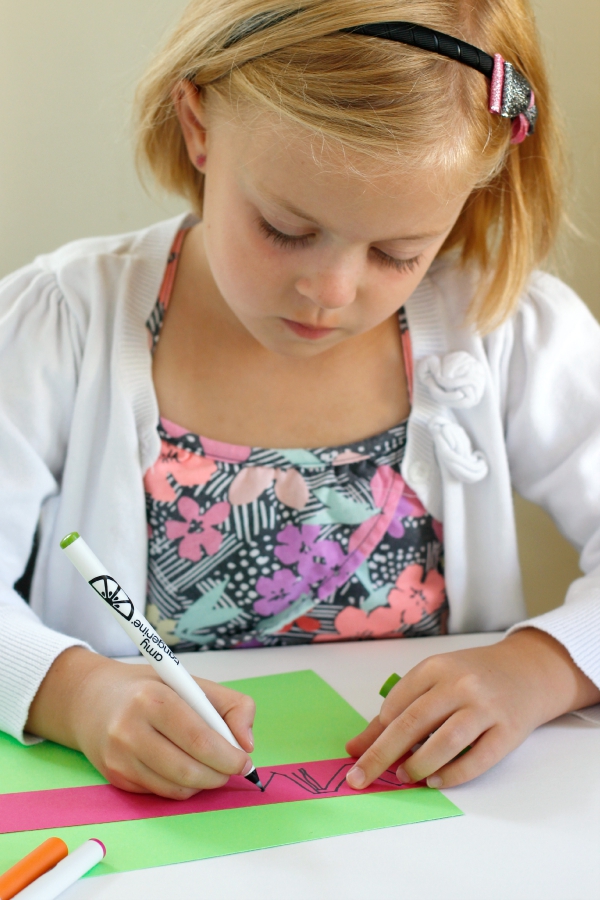 3. With the Xyron machine all set with the double-sided lamination cartridge, open up the back try and set the bookmarks into the machine. Press them in as far as they'll go, until they are firm.
4. Turn the handle and keep turning the handle until all your bookmarks are out of the machine, at least 1 inch out from the black roller.
5. Using the machine's cutter, detach the sheet. Cut each of your bookmarks out with your scissors, leaving just a hairline of lamination around the edge.
6. Punch a hole into the top center of the bookmarks, on one side of the bookmark. Tie a piece of ribbon or twine through the hole and tie a knot.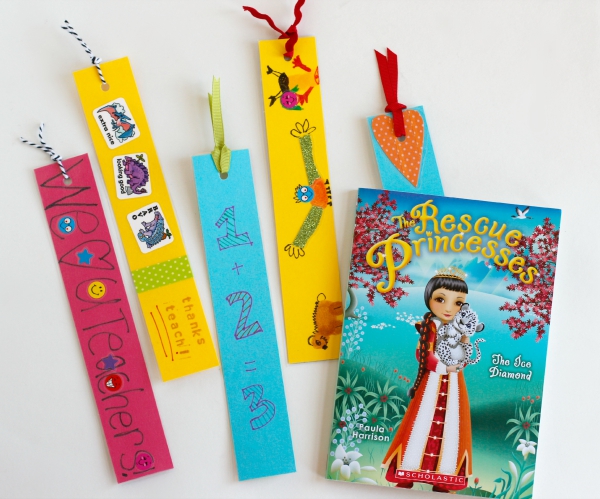 Now it's ready for some reading! It would be fun to pair these bookmarks up with a new book for your teacher or for the classroom and gift it to them on the first day of school! Hooray for school!
We are having so much fun with our new Xyron creative station. I've been thinking of so many ideas and projects we'll be making over the next several months. Here are 11 more projects that would work perfectly with a Xyron machine: from magnets to stickers to laminate projects!
Coloring Fun with Black and White Photos
Road Trip Scavenger Hunt Printable
Family Hiking Scavenger Hunt Printable
Watercolor Outer Space Bookmarks
Watercolor Crayon-Resist Holiday Gift Tags
Thanks to Xyron for sponsoring this post. Be sure to visit them facebook, pinterest, youtube, and twitter for ideas and inspiration!