We are in summer vacation mode here and have already started filling our calendar with lots of fun activities to do with the kids, including summer crafts and getting outdoors to enjoy this fabulous weather. We're especially excited about our cactus string art piece that was a blast to craft!
How To Make Cactus String Art
Living here in California we spend a lot of time out in the desert areas hiking and exploring, and often the only plants we come across are cacti. In the spring they are beautiful when they have pretty flowers on them. So we decided to bring a little of that beauty indoors with a handmade art piece to hang on the walls inspired by a recent cactus we spotted whilst hiking.
Supplies:
Wood frame (we picked this one up at Walmart)
Sketch of a cactus
Embroidery thread or string
Nails and a hammer
Glue
Scrapbooking paper
Instructions:
The first thing you need to do is cut out your cactus. If your string art is going to be in a few colors, cut each section out, so for example this one is in a pot, so cut the pot out, and then the separate pieces for each side of the cactus, and the flower.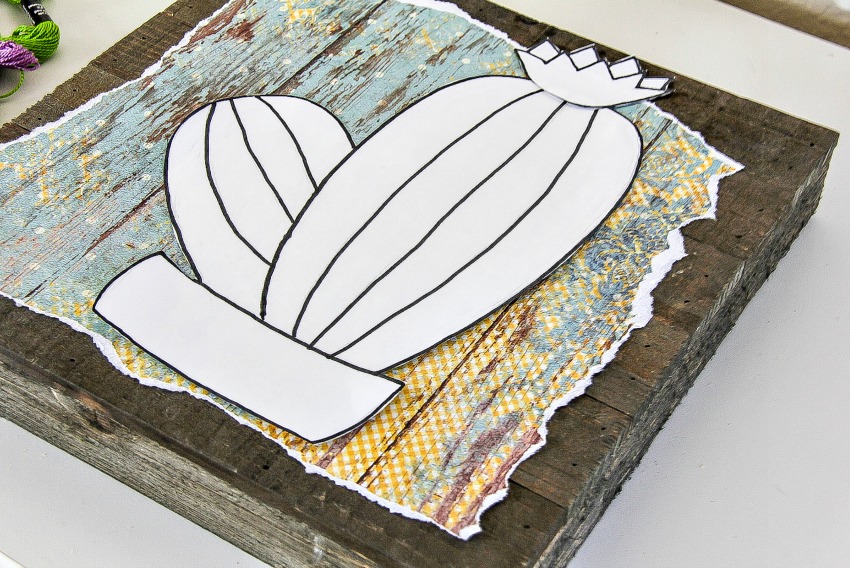 Then, tear the edges of the scrapbooking paper (see above) and glue it in place in the center of the wood frame.
Place the cactus picture on top of the wood frame where you would like to create the string art and begin hammering nails about 1 centimeter apart all the way around each piece of paper.
Choose your first color of embroidery thread (or string) and begin winding it around the nails to form a border for each section, and then go back and forth crossing the string over to create a web.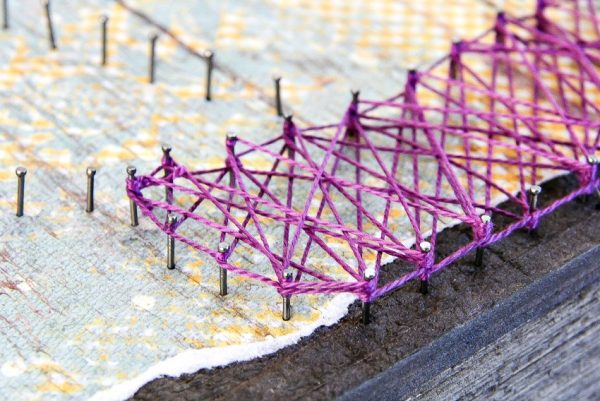 Continue with each section and color until all of our nails have string wound around them, and then take small pieces of string and tie them in knots over the string art to create 'spikes' on the cactus.
And there you have it, a beautiful piece of string art to hang in your home.
Looking for more cactus crafts? Try these:
Please pin post for later: