We love to send out handmade holiday cards to family and friends during the Christmas season! We're getting creative with 3 different styles of Christmas tree cards to make and send out to our loved ones. Pick your favorite style and get crafting – glitter, washi tape, or craft paint!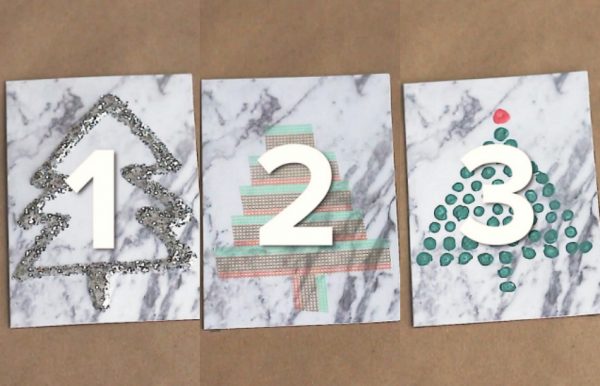 3 DIY Christmas Tree Cards
Watch our how-to video to see how we make all 3 of these Christmas Tree Cards!
1. Glue and Glitter Tree Card
Decorate a Glitter Christmas Tree Card! These are really fun to make because you can make your tree into any shape you'd like. It all depends on how you add your glue to the paper. Start by using a pencil to draw the shape you'd like, then add a layer of glue. Pour on your desired glitter color and shake off any excess. Let the glue/glitter dry completely, then shake off the glitter once again. Add it to an envelope and it's ready to send to family and friends. You can leave this design like above for a glitter tree, or to make it a holiday Christmas tree, add more glue dots all over for ornaments and add more colorful glitter to them!
2. Washi Tape Christmas Tree Card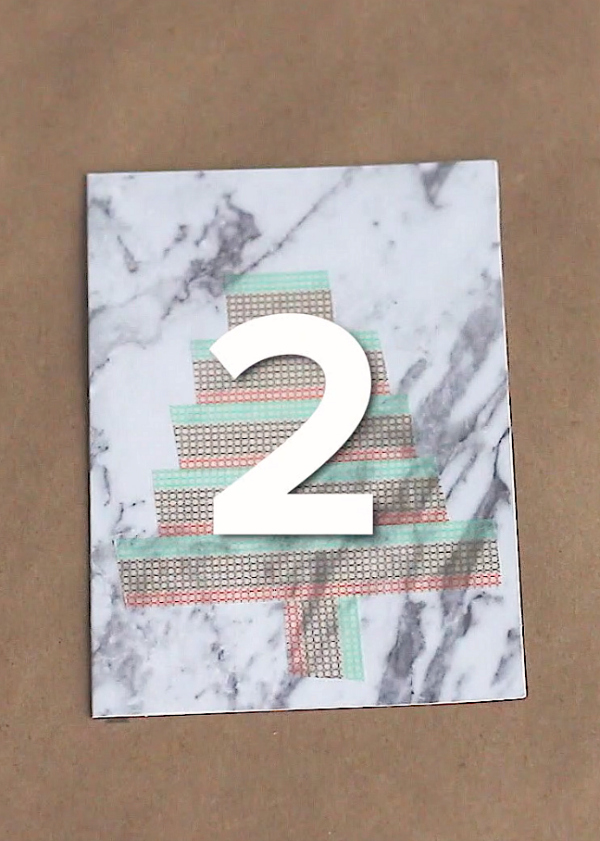 Decorate with Washi Tape Christmas Trees! The best part of these cards is you can use any color of washi tape and it will turn out darling! Or use green and red for Christmas colors. Even gold and silver would be festive. Simply tear or cut off 3-5 different lengths of the tape and layer them onto your card into a tree shape. Add a small piece for the trunk at the bottom. These are super simple to make, adding just a little festive touch to your gift. You can also make these another way by shaping it in a 3 sided triangle as well. Just as cute for the holidays!
3. Q-tip Dot Painted Tree Card
Decorate with a Q-Tip Paint Dotted Tree Card! Get out your craft paint in green and red. Dip your Q-tip into the paint and add dots to your paper in the shape of a tree. You can make these Q-tip trees in so many different ways. We made one as a holiday forest of lights and one with more of a dot-to-dot look. Get creative with these cards and make all sorts of fun holiday shapes for your design.