Toast is a breakfast staple around our house – the kids can make it themselves and choose their favorite toppings and spreads. How about an easy and kid-pleasing way to dress-up your morning toast? Just grab some cookie cutters and get stamping! Sounds like a fun and yummy breakfast to me.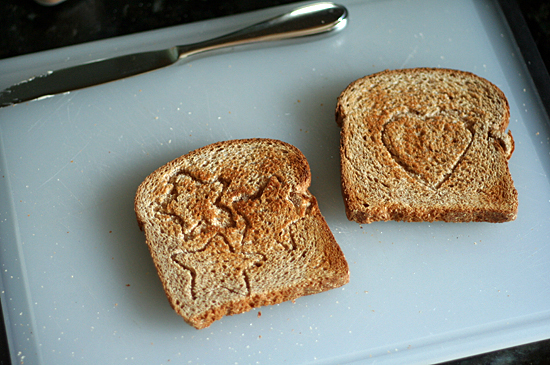 Cookie Cutter Toast Stamping
I often use cookie cutters to cut shapes out of bread, especially for making fun party sandwiches. For this kind of cookie cutter toast, you are just making an impression in the bread, which shows up even better once the bread is toasted.
Using the blunt side of the cookie cutter, gently press the cutter into your slice of bread. Plain ol' white or wheat sandwich bread works best for this. (Be careful of the sharp edges of the cookie cutters!)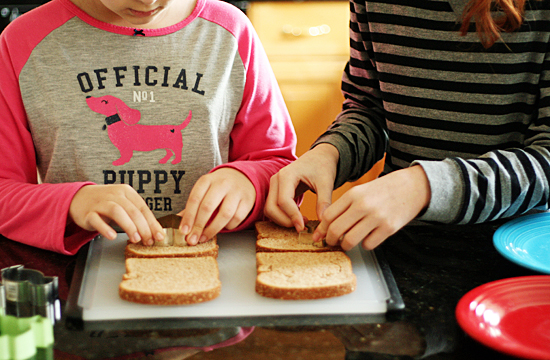 Here is what the bread looks like before being toasted: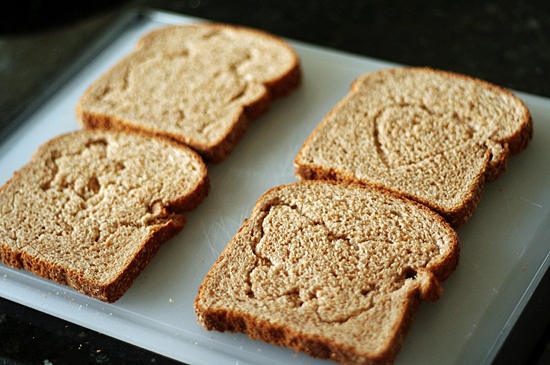 Toast your bread, then top as you like. We went for butter and cinnamon sugar this time!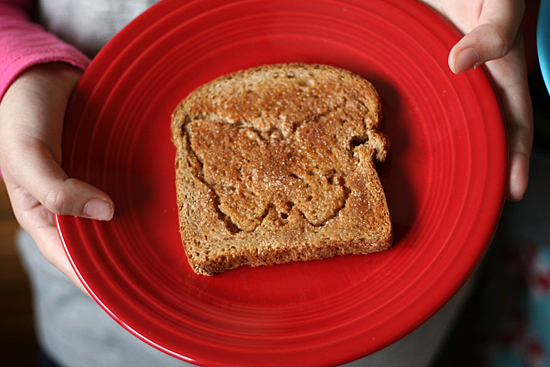 This is a great way to make an ordinary breakfast special. Plus, think of all the holiday toasts you could make – maybe a nice stack of heart-stamped toasts for Valentine's Day? You're only limited by your cookie cutter stash!
Have fun playing and cooking with your kiddos!
Here are more breakfast ideas to make and eat: