It's a new year, which means new beginnings and a fresh start! Let's ring oin the new year with 15 healthy breakfast ideas perfect to start your morning!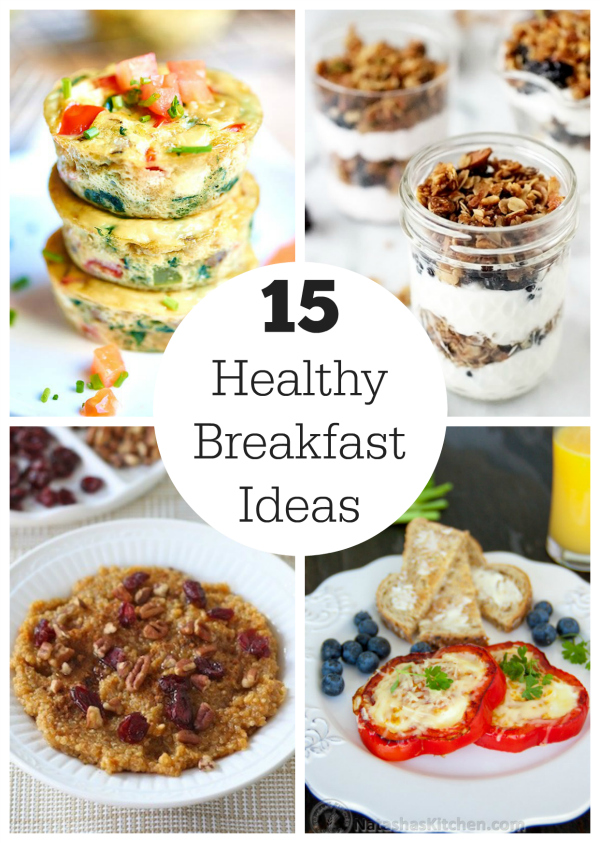 Every year I decide that I should probably be eating a little bit healthier overall. Maybe it has something to do with all of the cookies, candy, and pumpkin bread I ate over the holidays. Whatever the motivation, I think the new year is a great time to reassess and try some new healthy eating habits.
Breakfast is the most important meal of the day! So why not start there? Here are 15 ideas that will kick start you to a more healthy day.
15 Healthy Breakfast Ideas
1. Pumpkin Quinoa Breakfast: Warm up with a bowl of this pumpkin quinoa breakfast full of spice and rich flavor! Healthy AND delicious!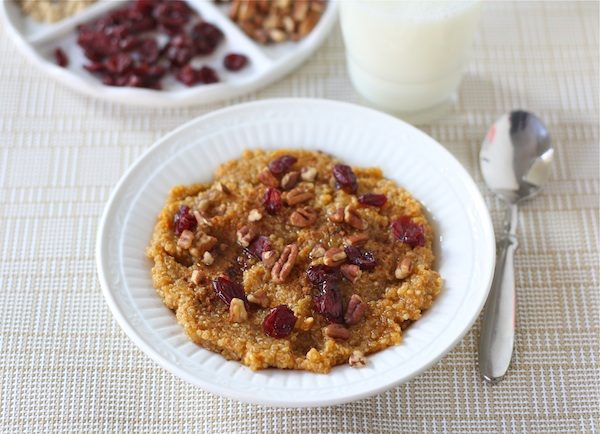 2. Peanut Butter & Honey Overnight Oats: Fill this overnight oatmeal with bananas, blueberries, and granola. Super easy to make and grab to go in the morning. Recipe from Boys Ahoy.
3. Refrigerator Bran Muffins: These are some of the most delicious and healthy muffins you will ever taste! Get the recipe from Chef in Training.
4. Breakfast Picnic: Take the breakfast outside or inside on the floor with this breakfast idea.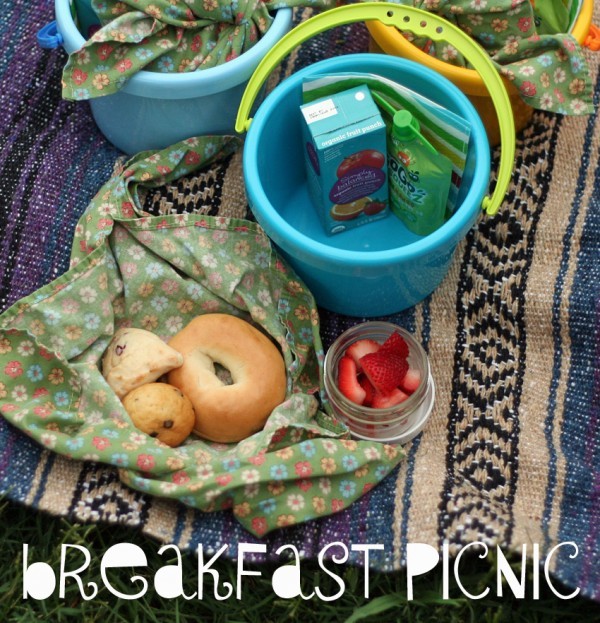 5. Apple Cider Quinoa Breakfast: Get a good protein boost from this apple cider quinoa breakfast. Sweet, flavorful, and simple to make.
6. Yogurt Parfait with Homemade Granola: Start your day right with this yogurt parfait with super tasty homemade granola. Smooth and crunchy!
7. Cheesy Spinach-Artichoke Omelet: Who doesn't love a good omelet? Especially this cheesy spinach-artichoke one from Our Best Bites. Also- it's under 200 calories!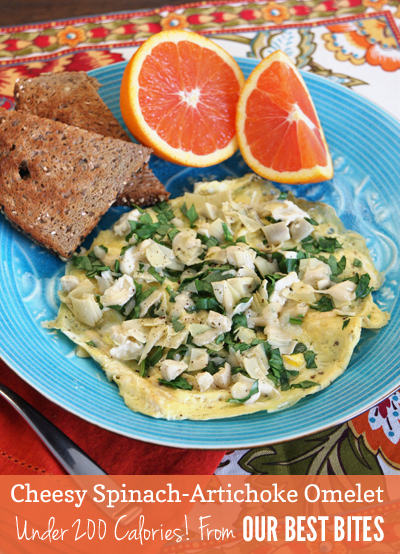 More Healthy Breakfast Ideas:
8. Chocolate Peanut Butter Banana Breakfast Shake: Chocolate, peanut butter, AND healthy? That's my kind of breakfast shake! Get the recipe from Cooking Classy.
9. Cranberry Almond Energy Bites: This is the perfect breakfast for those busy mornings when you need to run out the door. Grab a few of these cranberry almond energy bites from The Creative Bite.

10. Pear Muffins with Honey Oat Topping: Dice up juicy pears and add them to the batter for these pear muffins. Then top them off with a crunchy honey oat topping. Filling and healthy!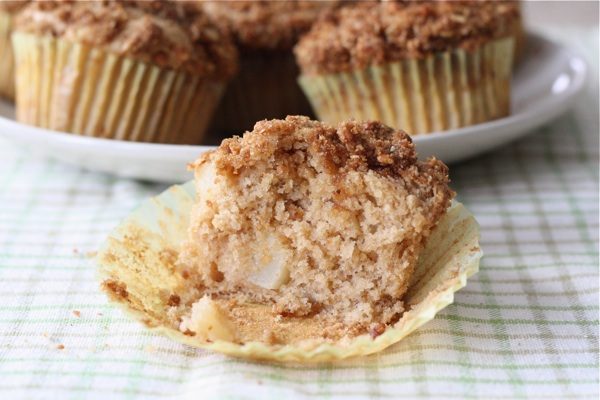 11. Healthy Egg Muffin Cups: Wake up with a few of these egg muffin cups from Show Me The Yummy. Packed full of tasty veggies with only 50 calories per cup.
12. Gingerbread Granola: Super fun breakfast idea that's also healthy! Plus your house will smell amazing while cooking this granola.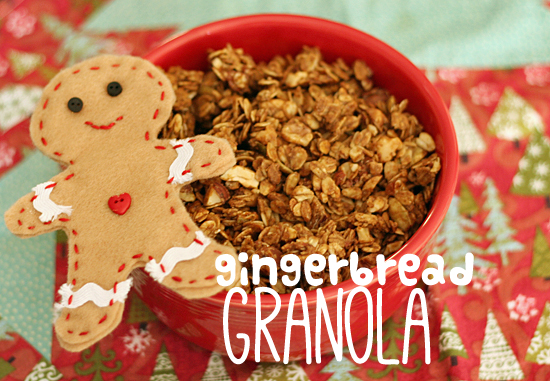 13. Whole Wheat Blender Pancakes: Top these fluffy whole wheat pancakes with your favorite berries for a hearty breakfast.
14. Bell Pepper Egg-in-a-hole: Put this colorful veggie and egg breakfast from Natasha's Kitchen on your menu this week. Top it with a little parmesan cheese for an extra bite.
15. Cookie Cutter Toast Stamping: This is a great way to make an ordinary breakfast extra special! And yummy!
Use these scrumptious breakfast ideas to start your day to a healthier you this year!