I hope that by now you know I like to make things simple. I'm a less is more kinda gal. So I was happy to team up on a fun "doing more for less " campaign with the new Windows Phone 7. Here's my version of a holiday wreath using only 4 supplies to make a big crafty statement that only takes a few minutes to create.
Supplies for Holiday Tinsel Wreath:
a tinsel garland – any color
foam wreath form
tape
bells on a string or tied with thread – optional
1. Start by placing tape onto one end of your tinsel garland. Attach it to your foam wreath form.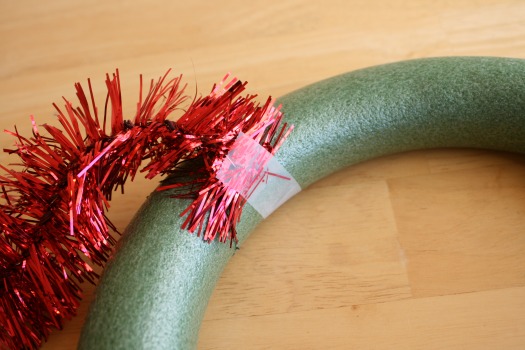 2. Wrap your tinsel garland around and around the wreath. Using your tape, attach it at the end of the garland and press it onto your wreath. You should be able to move your tinsel over the tape once it's secured, hiding the tape.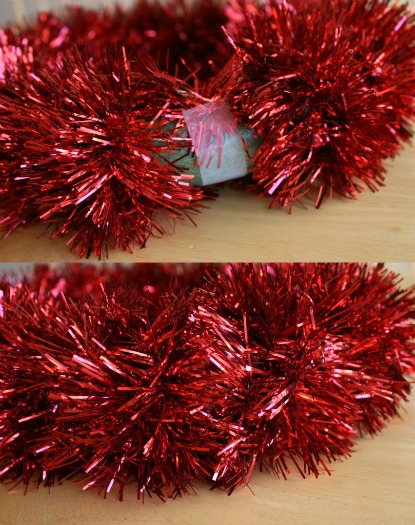 3. To add a few bells to the wreath, separate your tinsel on the wreath just enough to tape on the bells. Then move the tinsel back over the tape to hide it.
Now it's ready to wow a front door with it's fun and festive self! Super easy and only a few supplies.
This giveaway is brought to you by the new Windows Phone 7. Learn more about Windows Phone online and see it in person at local T-Mobile stores today.