How fun is it to have Dorothy back in a new animated movie coming out on May 9th called, Legends of Oz: Dorothy's Return! It's a star-studded cast of amazing talent with super sweet adventures, and we're creating cute candy houses to celebrate!
Legends of Oz: Dorothy's Return is a 3D-animated musical based on the adventure books by Roger Stanton Baum, the great-grandson of L. Frank Baum. A continuation of one of the world's most popular and beloved fairy tales, Legends of Oz finds Dorothy (Lea Michele) waking to post-tornado Kansas, only to be whisked back to Oz to try to save her old friends the Scarecrow (Dan Aykroyd), the Lion (Jim Belushi), the Tin Man (Kelsey Grammer) and Glinda (Bernadette Peters) from a devious new villain, the Jester (Martin Short). Wiser the owl (Oliver Platt), Marshal Mallow (Hugh Dancy), China Princess (Megan Hilty) and Tugg the tugboat (Patrick Stewart) join Dorothy on her latest magical journey through the colorful landscape of Oz to restore order and happiness to Emerald City. Set to the tunes of Academy Award-nominated singer/songwriter Bryan Adams, Legends of Oz marks a charming, family-friendly return to the Oz franchise.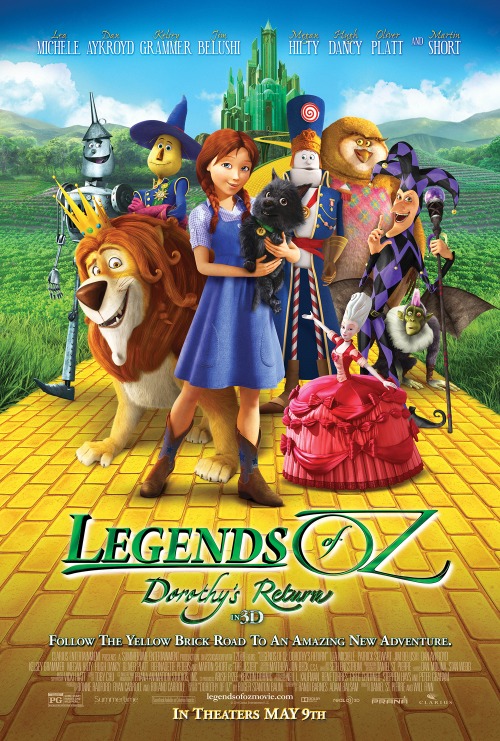 Here's a sneak peek of the new movie:
We're partnering with the movie on a fun crafty idea to celebrate the release! We're making cute little candy houses similar to the ones Dorothy and the gang happen upon in their travels through Oz! Isn't this magical? I love how fluffy it looks!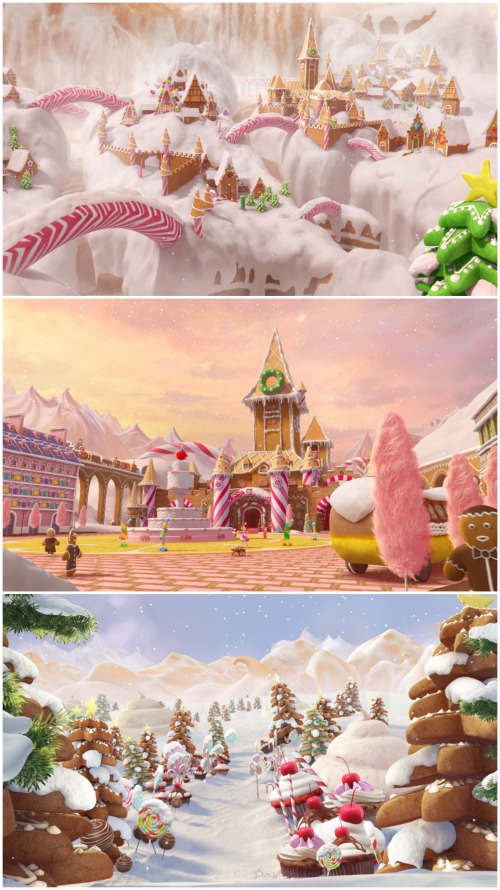 We had a blast creating our own candy world in Oz! In fact, once the movie comes out, we want to invite our friends to see it with us and have a candy house making party after to celebrate!
Supplies for Candy Houses: 
cardboard square – any size for the base
tinfoil and tape
graham crackers
sugar cones
frosted cookies
frosting – recipe for homemade super sticky frosting!
candy and sprinkles – all sorts
1. Wrap your piece of cardboard in a sheet of tinfoil. Use the tape to secure the tinfoil on the back side.
2. To create your candy house, break apart graham crackers into the size you'd like your house. It can be as long or short as you'd like. We're making ours into squares, as they hold their shape better. Use your frosting to "seal" the pieces together, even adding frosting to the bottom to attach to the foil.
You don't need to be too careful or precise as the movie showcases such a fun white fluffy land that is a bit overflowing!
3. From here, you can decorate any way you'd like.
We added sugar cones upside down to create a castle-type feel.
There are a lot of peppermint colors and candies in the movie, so we added a peppermint lane.
We stacked cookies on top of each other to make snowy trees.
My girls loved added sugar sprinkles to just about everything to make it really sparkly!
We put fences of chocolate covered pretzels around our houses.
The possibilities are endless!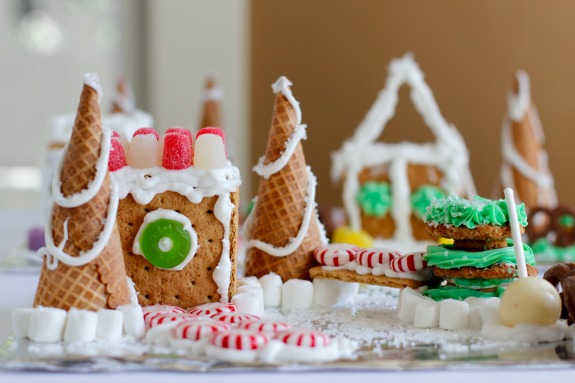 You could even add in the Marshal Mallow to your candy house! Head over to No Biggie for this fun tutorial for a Marshal Mallow Milkshake!
*Thanks to Legends of Oz for sponsoring this post. Be sure to visit them on facebook, twitter, pinterest, and YouTube with the tag #LegendsofOz