I don't know about you- but I love anything and everything cactus. Crafting with this prickly plant is just too much fun. There are lots of awesome creative cactus crafts out there. I've rounded up 13 of them that will hopefully inspire you. These super cute cactus projects are for all ages.  Use them for a cactus themed birthday party, a crafting get-together with friends, or a gift idea for someone who enjoys cactuses as much as you.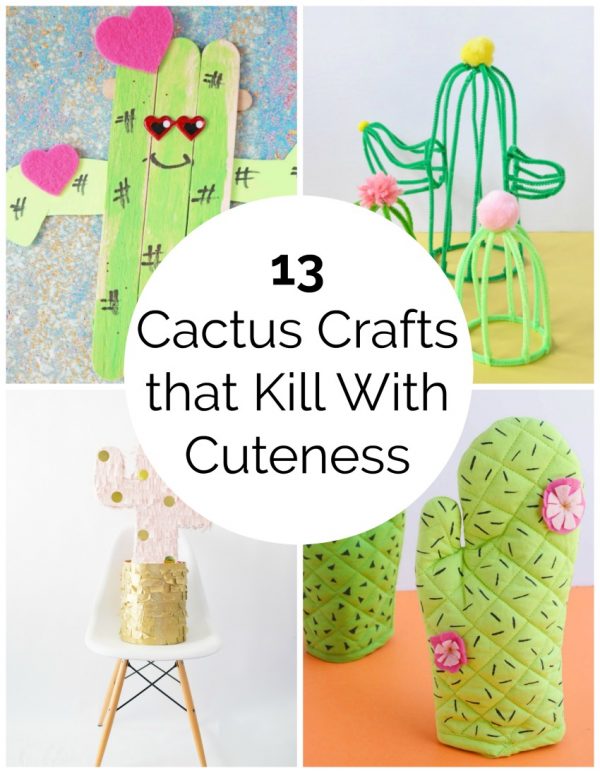 13 Cactus Crafts that Kill With Cuteness
1. Crochet Cactus In A Cup: No need to fret over keeping this cactus alive. This crochet cactus will always look beautiful and perfect. (via Paper and Landscapes)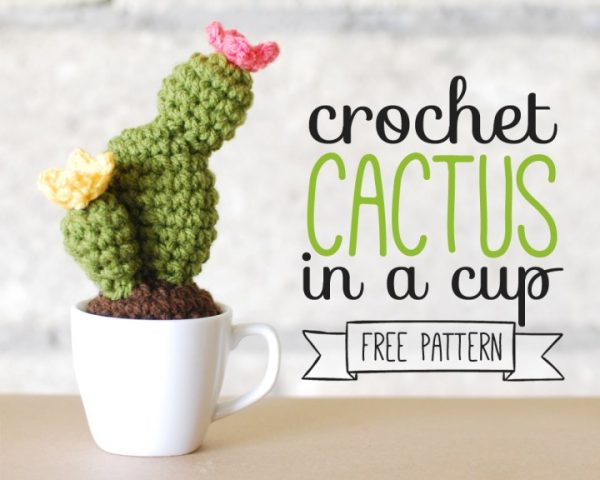 2. DIY Foam Cactus Sign: Can you believe that piece of wood is actually just foam with wood stain? Such a great budget-friendly craft that looks amazing! (via The Crafted Sparrow)
3. Felt Cactus Pincushion DIY: Do you like to sew? Then you NEED this cactus pincushion for your craft room. It's so adorable and easy to make. (via Lia Griffith)
4. Cactus String Art: Make a cactus string art piece to hang in your home. If you've never tried a string art project- this one is great to start with! (via Make and Takes)
5. Cactus Oven Mitts: With just a few simple sewing steps you can create these cactus oven mitts! You'll want bake all the things with this DIY! (via Molliepop)
6. DIY Pipe Cleaner Cacti: These little cactus sculptures are the best! Such a fun project to try with your kiddos. Get creative and make them in all shapes and sizes. (via Handmade Charlotte)
7. Popsicle Stick Cactus Friend: Check out this friendly cactus craft! Perfect project for young crafters. (via Glued To My Crafts)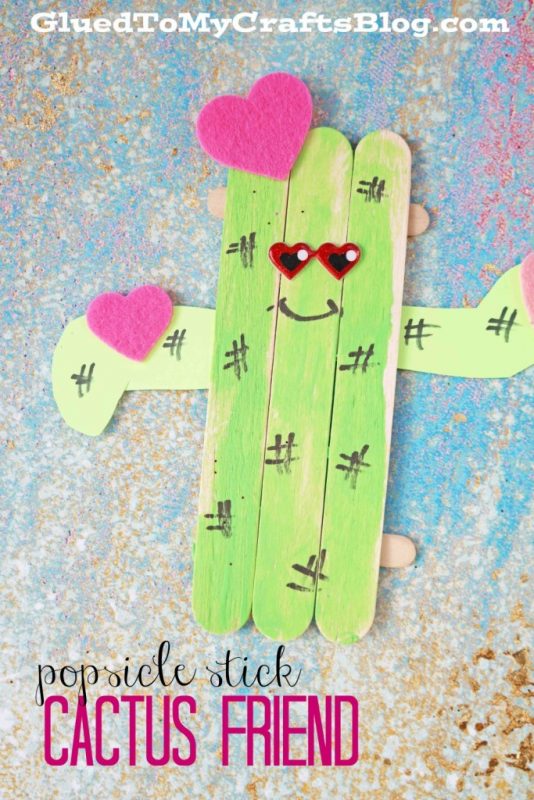 8. DIY Ping-Pong Ball Cactuses: Does it get easier than these ping-pong ball cactuses? They are too cute and too easy. It's a win-win. (via Kids Activities Blog)
9. Cactus Balloons: Pretty much in love with these DIY cactus balloons. I want to throw a party just so I can make these simple, yet creative balloons. (via Party Delights)
10. Cactus Painting Tutorial: Test out your artistic skills with this cactus painting tutorial. Channel your inner artist and have fun. (via InkStruck)
11. Felt Cactus DIY: These cute felt cacti would be the best gift for a friend who needs a pick-me-up. They are bright, happy, and really fun to create. (via Benzie Design)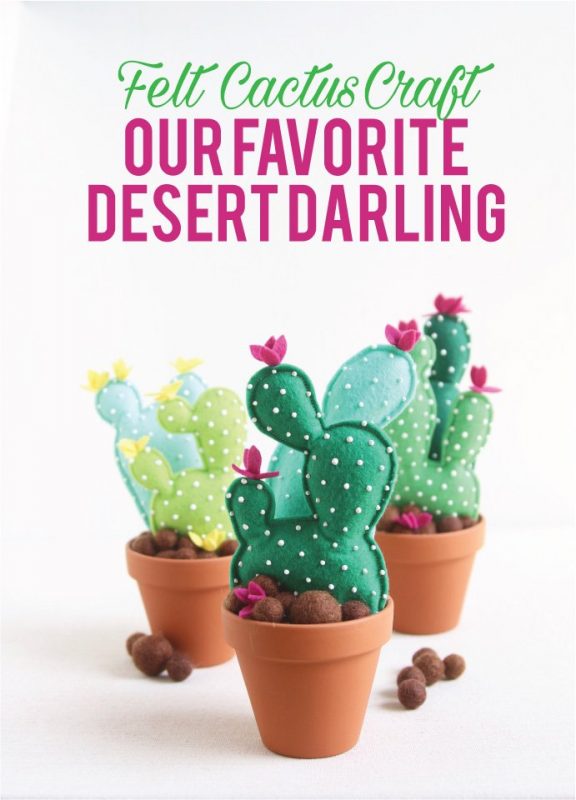 12. DIY Pink & Gold Polka Dot Cactus Piñata: Dying over this pink and gold cactus piñata. It's magical! (via Best Friends For Frosting)
13. Plant Doormat Idea: Welcome guests to your home with this adorable cactus doormat. (via My Breezy Room)
These cactus crafts kill with cuteness!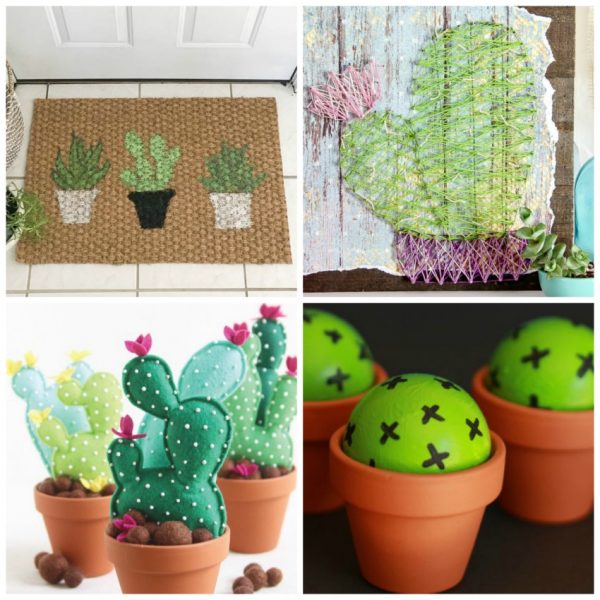 Follow us on Pinterest for more inspiration!