Wondering what to do with all those leftover evergreen boughs from your tree trimmings? I've found 5 projects that are all so gorgeous for the holiday season. You can thank me later. These festive crafts are simple, inexpensive, and the evergreen boughs take them to the next level. I hope you love them as much as I do!
The holidays are upon us and it's the time of year to bust out the crafts and decorations. Are you planning on making a holiday wreath this year? Or decorating your home with evergreen garlands? Then you're probably going to have leftover evergreen boughs and maybe not know what to do with them.
Decorate with Leftover Evergreen Boughs
1. Festive Wrapping Inspiration: Talk about beautiful packaging right? I love these pretty ideas for holiday gift wrapping. This project is a great way to use up those evergreen boughs. Wouldn't these packages look gorgeous under your Christmas tree? (via These Four Walls)
2. Place-Card Holders: These lovely little name holders are great for your Thanksgiving or Christmastime dinner parties. These are super easy to make and you can save them to use next year too. Just replace the evergreen sprigs. I love how simple and sweet this idea is. (via Martha Stewart)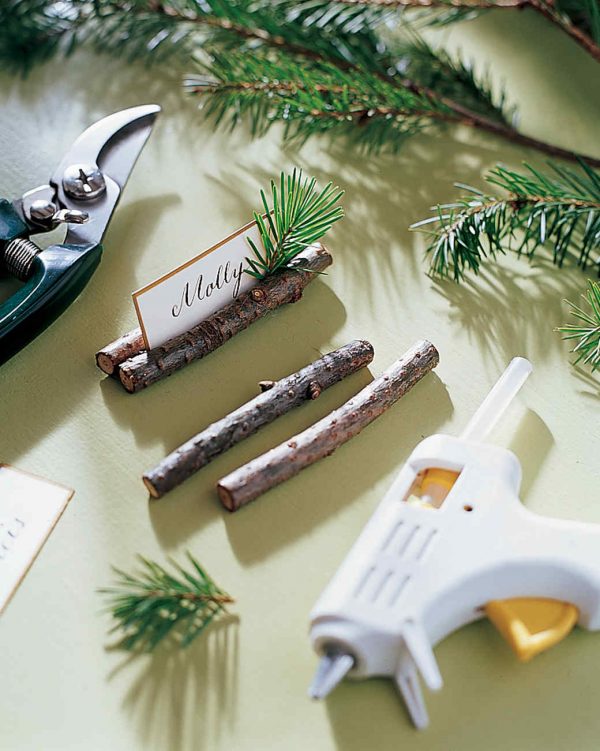 3. Red and White Natural Place Setting: No need for any fancy dishes with this simple but beautiful place setting idea. The touch of evergreen gives it that something extra doesn't it? Can't wait to try this idea for the holidays. (via Better Homes and Gardens)
4. Nature Ornaments: This holiday project is really budget-friendly if you are looking for some inexpensive holiday crafts to do. Make these for your Christmas tree or wrap them and gift them to friends and family. It is a really easy project with a beautiful finished product. (via Martha Stewart)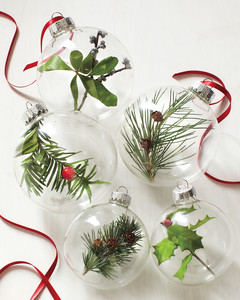 5. Simple Holiday Potpourri: This holiday potpourri is the best gift to give this holiday season. It takes any house and makes it smell amazing. The combination of orange, cinnamon, lemon, and apple is so yummy. It will make you want to cuddle up in a blanket and watch Christmas movies. I love making this potpourri for all of my neighbors. (via Make and Takes)
Aren't these great ideas for leftover evergreen boughs and holiday decorations? Happy holiday crafting!
*Originally posted on 11/5/17