Looking for a last-minute Halloween costume idea that won't break the bank and will only take you about 10 minutes to pull off? Pick up an AirBrainz™ airbrush line from Testors® and a grab an old T-shirt and you are just a very short project away from a DIY airbrush zombie costume!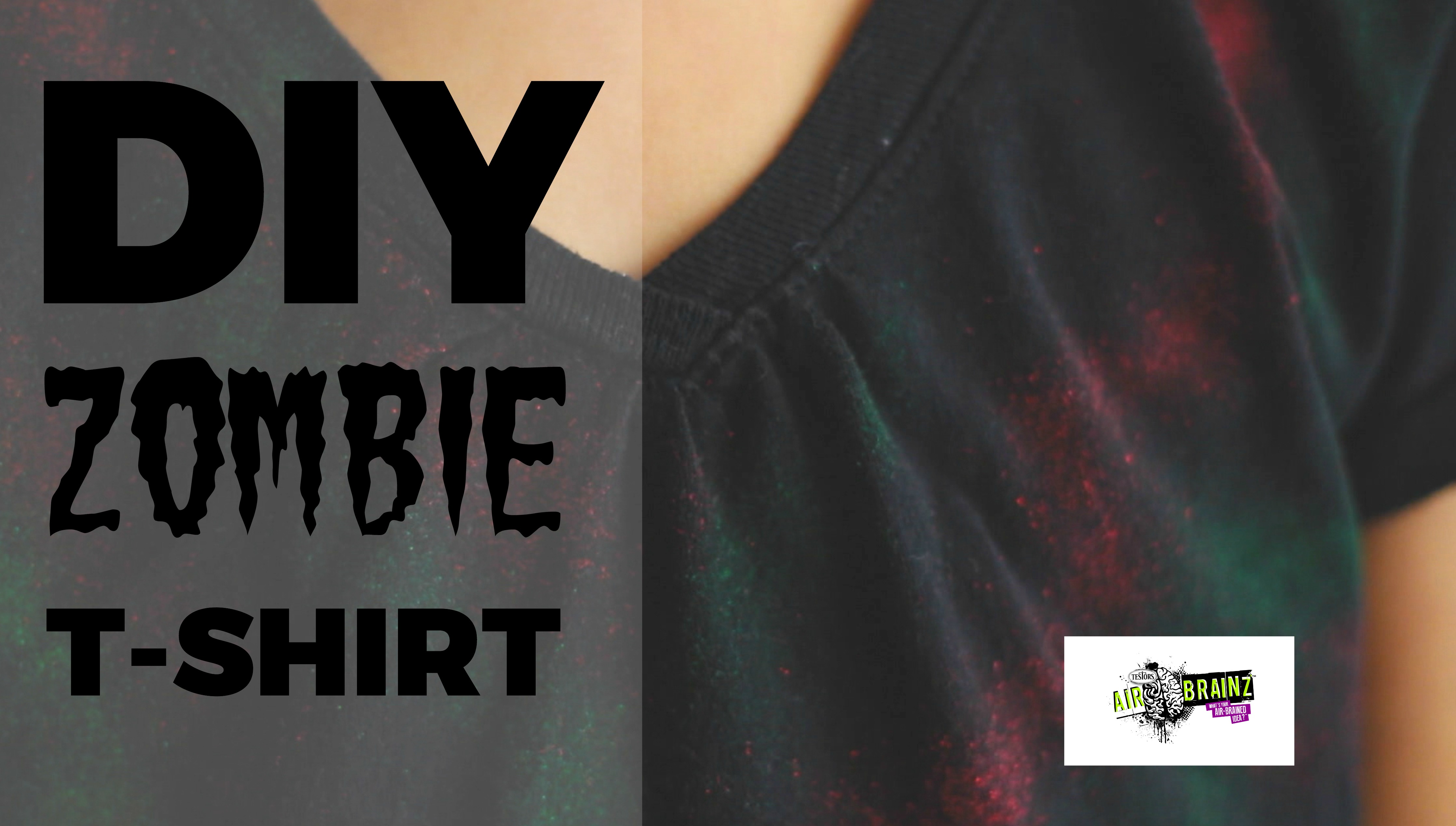 This project is great for tweens and older kids but the younger littles will definitely need some parental help with the application of the paint which is acrylic and non-toxic! I created a short video to show you how we made the T-shirt and to inspire you with our make-up idea but this tutorial will also walk you through it.
10 Minute DIY Airbrush Zombie T-shirt
Once you get your AirBrainz™ Make-Your-Own Airbrush kit, you will see inside that there is a a can of air. Select two contrasting paint colors. We chose a lime green and a hot pink (my daughter's favorite colors) and we wanted that sort of rock-and-roll Zombie look so these colors just seemed to fit! Pour the paint into the paint jar and screw on the lid. Connect the snap-clip opening on the airbrush to the paint jar and you are ready to spray! The instructions on the box are very helpful, just make sure you keep the spray head relatively close to your T-shirt and pull the spray handle firmly for the best results.
Supplies:
We created a zig-zag pattern with the paint and once we had finished spraying-on the lime green paint, we followed those lines with the hot pink paint and then filled in any areas that seemed to need it.
We set the shirt aside to dry and started on the Zombie Face-paint. We covered the face with a pale, hypoallergenic foundation and created dark circles under the eyes with glittery-eye shadow and colored the lips in with a black lip pencil for the final touch.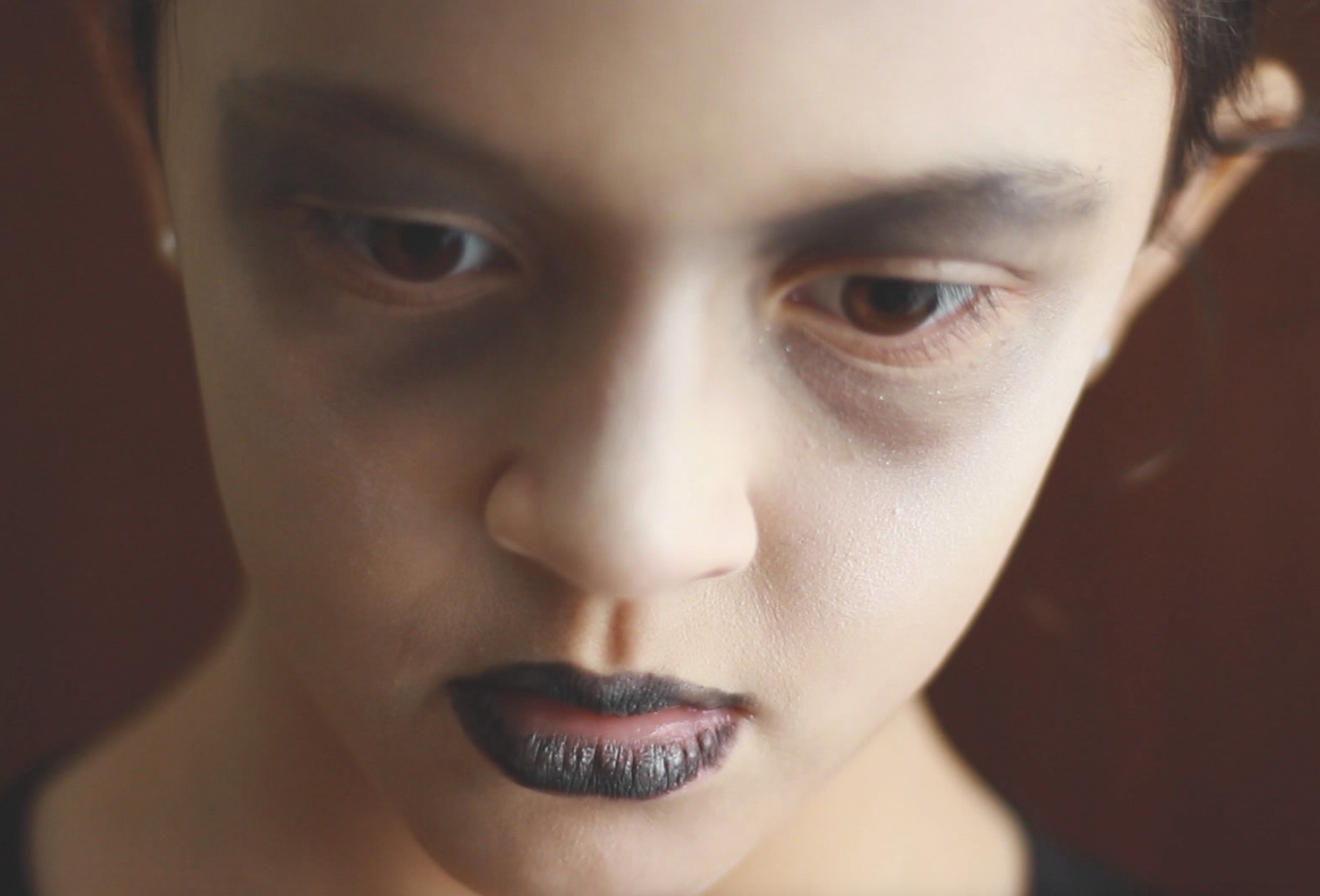 Once your shirt dries and your face paint is applied, you are Zombie-ready with your DIY airbrush project! Wear some slashed and faded jeans or black leggings and if you have a pair of boots to keep with the rugged look that is perfect too!
Practice some Zombie-walking with your arms straight out and remember no smiling (tee-hee-hee) as a Zombie never makes any expression!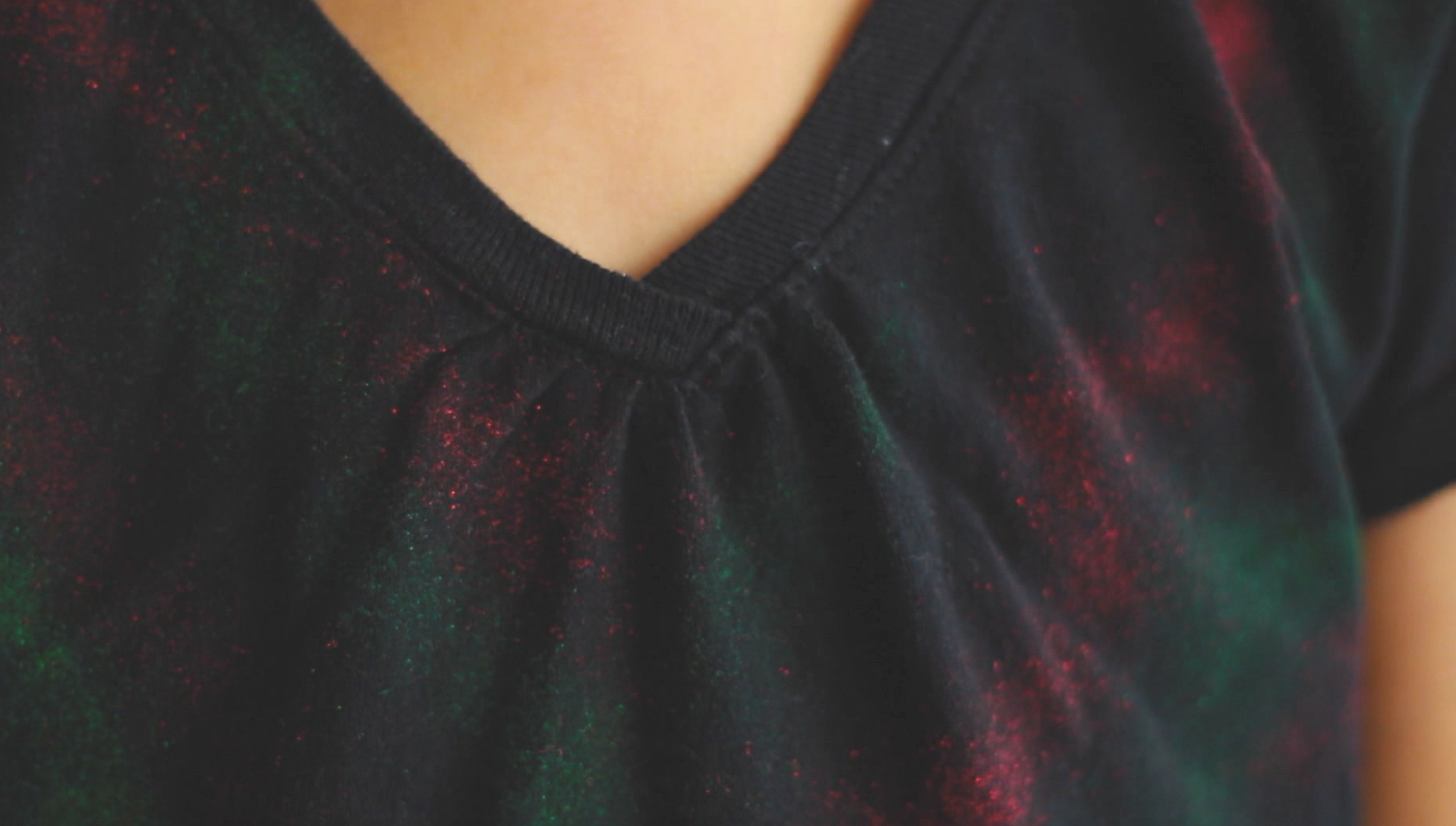 Happy Halloween, everyone!
Want more DIY Airbrush project ideas?
*Thanks to Testors for sponsoring this post. Be sure to visit them on facebook, pinterest, twitter and YouTube for more inspiration. Testors products are available nationwide at all Michael's Craft Stores as well!