It's back-to-school season and I have chalkboards on my mind! I have long loved everything chalkboard and use it various ways around our home. They're so fun and versatile. But this time I wanted to do it with a twist and use DIY chalkboard paint! I thought it would be interesting to have a canvas painted in chalkboard to make temporary art. Also, black is so yesterday! Orange is the new black!
Have you ever painting with chalkboard paint? It's surprisingly super easy to make your own chalkboard paint. Just follow the tutorial below to get started. I hope you love this craft!
I wanted to test out making my own chalkboard paint too. DIY chalkboard paint has been quite the rage, and I decided to try a recipe that uses calcium carbonate. Here's what you'll need.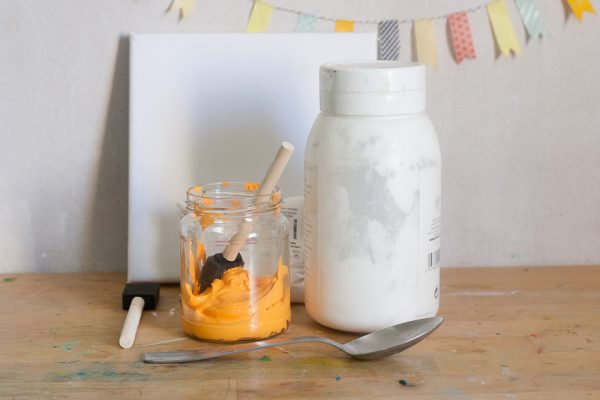 DIY Chalkboard Paint and Canvas
Supplies for DIY Chalkboard Paint:
A plain canvas
White gesso
Orange acrylic paint
calcium carbonate
Foam paintbrushes
A mixing implement (yes, I stole a spoon from the kitchen!)
Fine sandpaper or sanding block
Your best bet for finding calcium carbonate is in the vitamin aisle at stores like Walmart, or any vitamin store. You can also order online from Amazon.
Instructions:
First, prime your canvas by painting with white gesso.
While the gesso is drying, mix up your chalkboard paint. Here's the recipe I used:
8 tablespoons paint
1 tablespoon calcium carbonate
Mix until smooth, and no lumps are left. The calcium carbonate is a fine powder, so it mixes into the paint really nicely.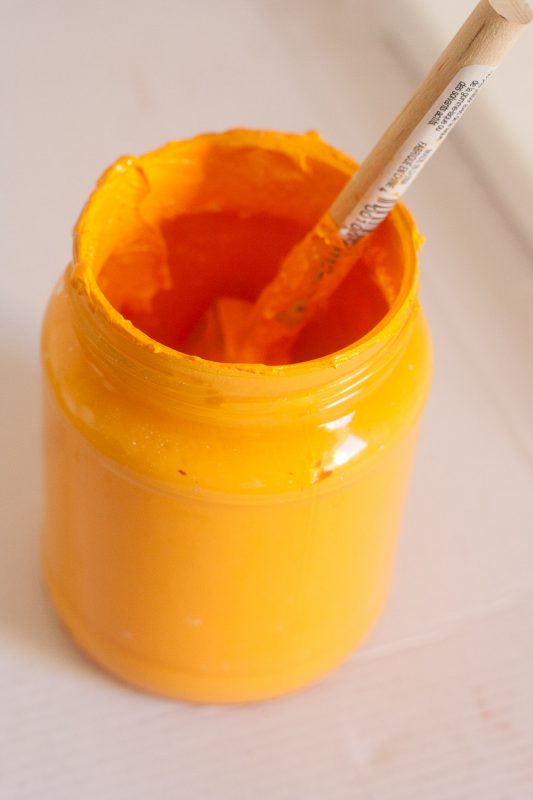 Next, paint two coats of paint on your canvas, making sure it dries between coats.
Paint the sides too!
Once the paint is dry, sand the surface lightly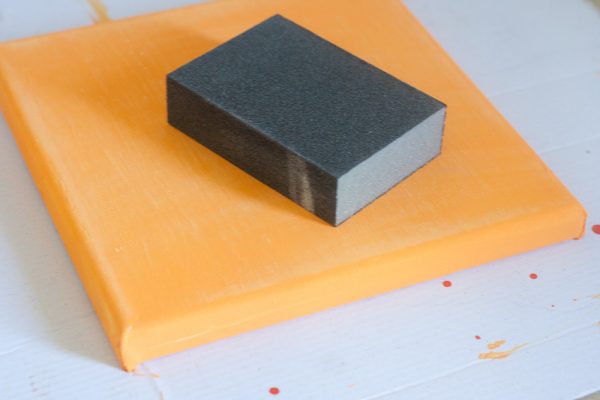 Next, prime the chalkboard by rubbing all over with chalk,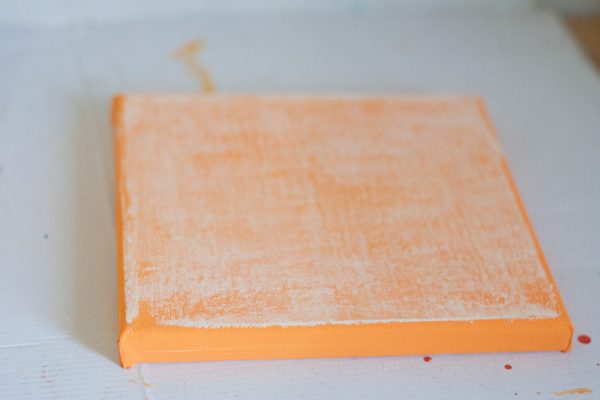 then wiping off with a damp rag
And it's ready!
I left it in my son's room for him to find. He was super excited. We cleaned off my pathetic sun drawing and he took over
He didn't even take his bike helmet off!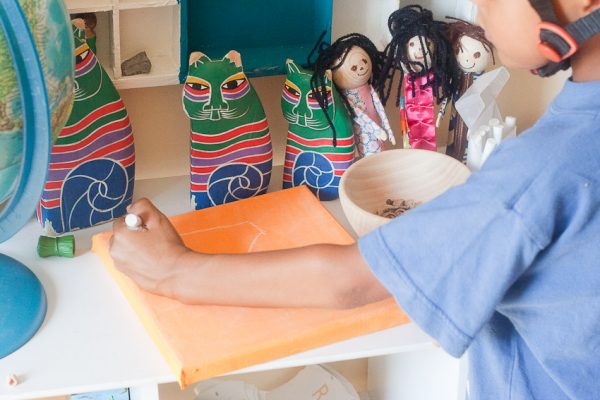 To clean, just wipe with a soft cloth. Then let your imagination soar! You can make these in a variety of colors. I have three more canvases in the same size, so I think I will make some more! These would make great gifts as well. Perfect for holidays, birthdays, home decor, etc.
Want more ideas? Here are 30+ Ideas for Canvas Art!
SaveSaveSaveSave