This is the perfect gift for someone needing a little pampering. In fact, I might know a few moms who'd deserve a little TLC this week :) With only 3 ingredients, mix up a batch of this super simple salt scrub and you'll be in heaven!
You can add any of your favorite essential oils to the mix, but my fave is citrus fresh. It makes for a perfect homemade salt scrub combination, ahhh!
DIY Coconut Oil Salt Scrub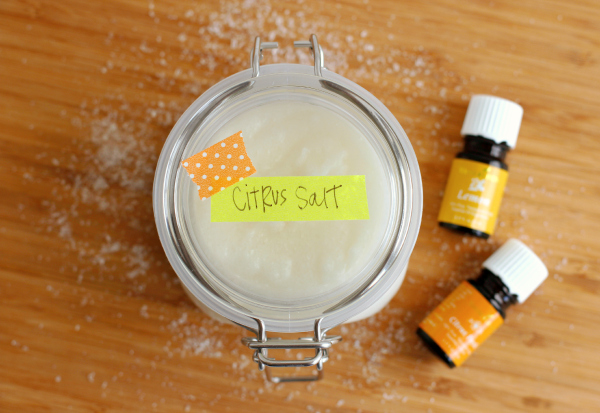 Supplies:
 yields 1 cup scrub (affiliate links)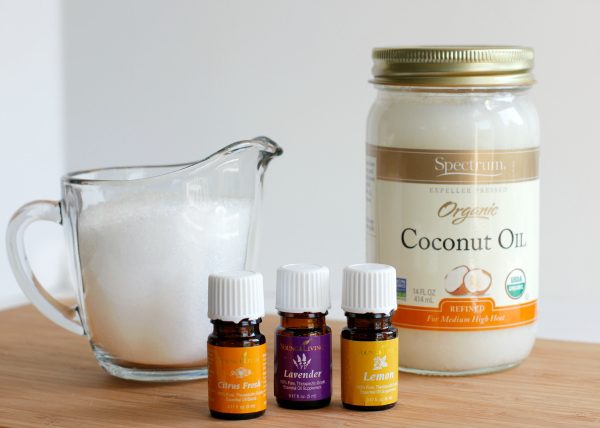 Method:
Melt your coconut oil slightly in a glass bowl, as mine is very solid coming out of the jar. It helps to have it softened a bit. Add your epsom salts to the oil and stir with a spoon.
Add your essential oils to the bowl. You can drop all 15 of the same scent or mix up a couple to make your favorite combo. Lavender would be perfect for this scrub too.
Pour your scrub into a container. You can use a mason jar if you have some on hand or I love these flip lid containers and they are plastic. I love the plastic container for my bathroom if it falls off the tub ledge, it won't break like glass.
You can add a few pieces of washi tape to the side or top of your container and label it with the scent, just in case you make up 2 or 3 different scrubs!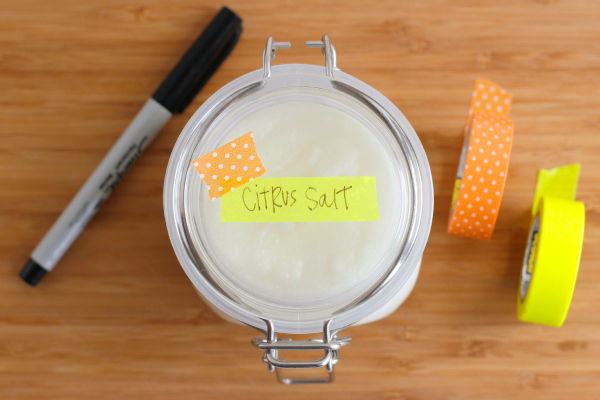 Or you can let your 6 year old go crazy, giving it some major washi tape love for your gift! Enjoy your coconut oil salt scrub!
Want more DIY ideas to make for Mom?
*This post contains affiliate links. Thanks for clicking and supporting Make and Takes.
SaveSave