With my kids gearing up for back to school, we've got school supplies on the brain! We have our lists from the teachers for what our kids need to bring on the first day, so we're getting everything ready. Along with supplies for school, I also like to have a set of supplies for my kids at home. This helps with homework and craft time, so we're getting organized with a fun DIY Craft Caddy.
I found this fun caddy at our local craft store and thought it was perfect for our everyday supplies at home. After school, my girls can carry this caddy out to the kitchen table to do their homework, and a bit of crafting before or after school.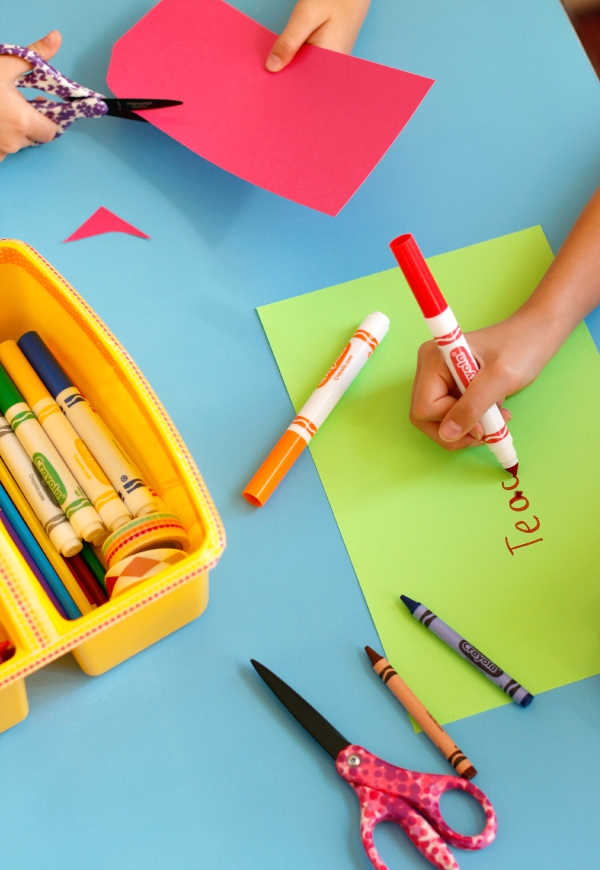 For today's project, we're partnering with Fiskars to help make our craft caddy complete. They are our go-to for scissors at back to school time as they have such great sizes – and now so many fun new designer handles! Fiskars Kids Scissors are the #1 teacher recommended brand in scissors. They have all kinds of options to fit our family's needs: Fiskars Original Orange-Handled Scissors, Fiskars Kids Scissors, and Fiskars Preschool Scissors.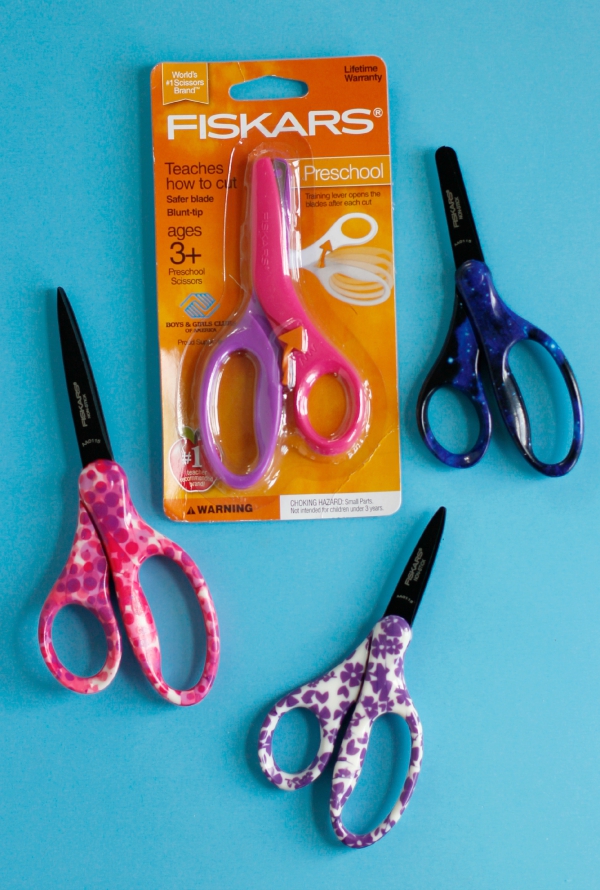 Here's how we decorated our craft caddy, perfect for our homework and creative station!
Back to School DIY Craft Caddy
Supplies:
plastic craft caddy
pencils
markers
paper
crayons
washi tape
clear tape
glue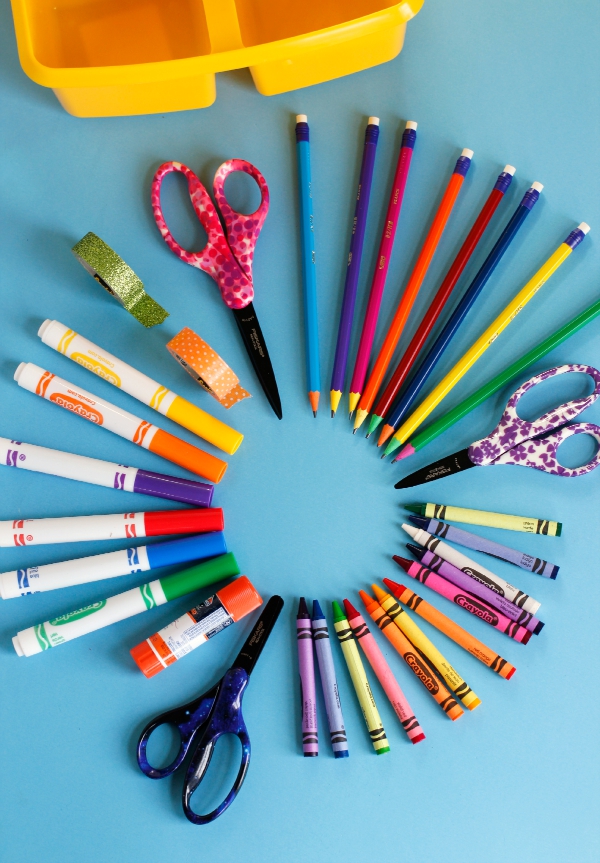 Instructions:
Before we added our craft supplies into our caddy, we personalized it with a little washi tape. You can design this any way you'd like – get creative! You could even add stickers to the outside or ribbon to the handle.
We also cut and glued a few paper flowers to the sides of our caddy using our Fiskars Kids Scissors. Fiskars Kids Scissors feature a safety-edge blade for a safer blade angle to protect kids while still cutting through all materials at home, and in the classroom! They have a non-stick blade coating that makes it easy to cut cleanly through materials with sticky adhesives like tape or glue as well.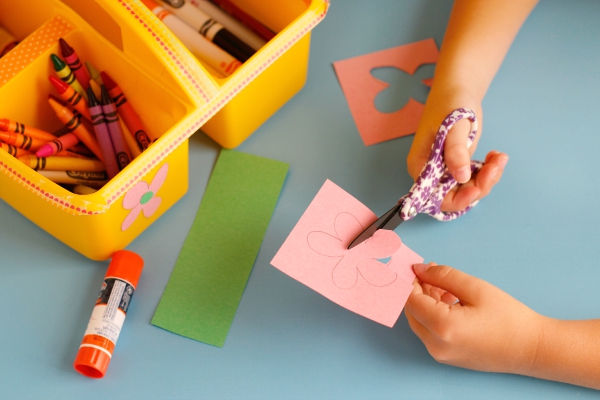 Once you have finished personalizing your craft caddy, add in all your supplies. It fits everything so nicely in each section. You'll now find everything all in one handy place. I'm sure this craft caddy will be used almost everyday as my girls craft projects or work on their homework after school, hooray!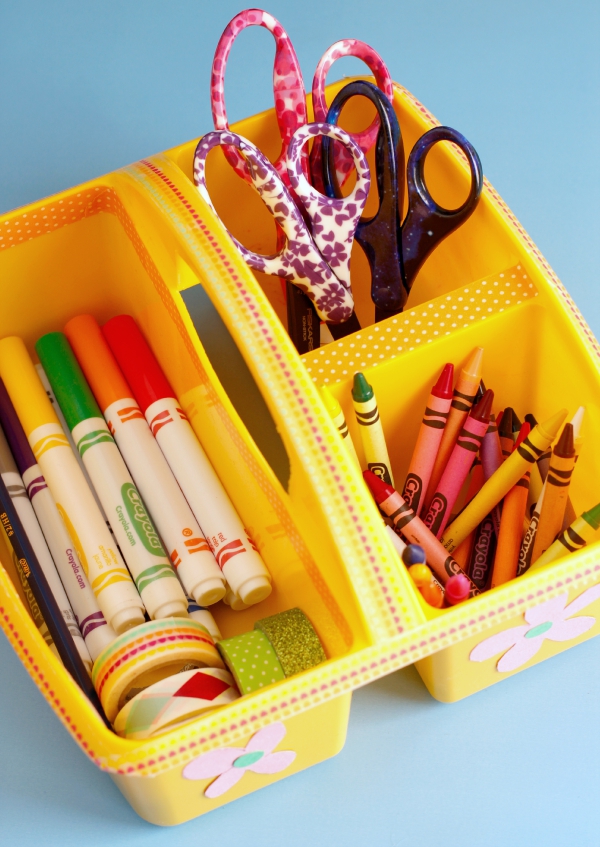 Thanks to Fiskars for sponsoring this post. Be sure to visit them on Facebook, Twitter, Instagram, and Pinterest for more ideas and inspiration.